Venus Willams faulted for fatal accident that led to death of 78-year-old man
- Venus Williams has been identified for being at fault for a fatal car crash
- The tennis star is expected to compete at Wimbledon which begins next week
- Williams crashed into a car that had a 78-year-old man as the passenger
Tennis star has been identified as being at fault for an accident that killed a 78-year-old in Florida.
The crash which happened on June 9 close to Williams' home in Palm Beach Gardens was made public on Thursday, June 29.
This comes just days before the 37-year-old athlete was set to play at Wimbledon, which begins in England next week.
Williams, a former world number one, was said to have failed to give the right of way to another motorist at a four-way intersection.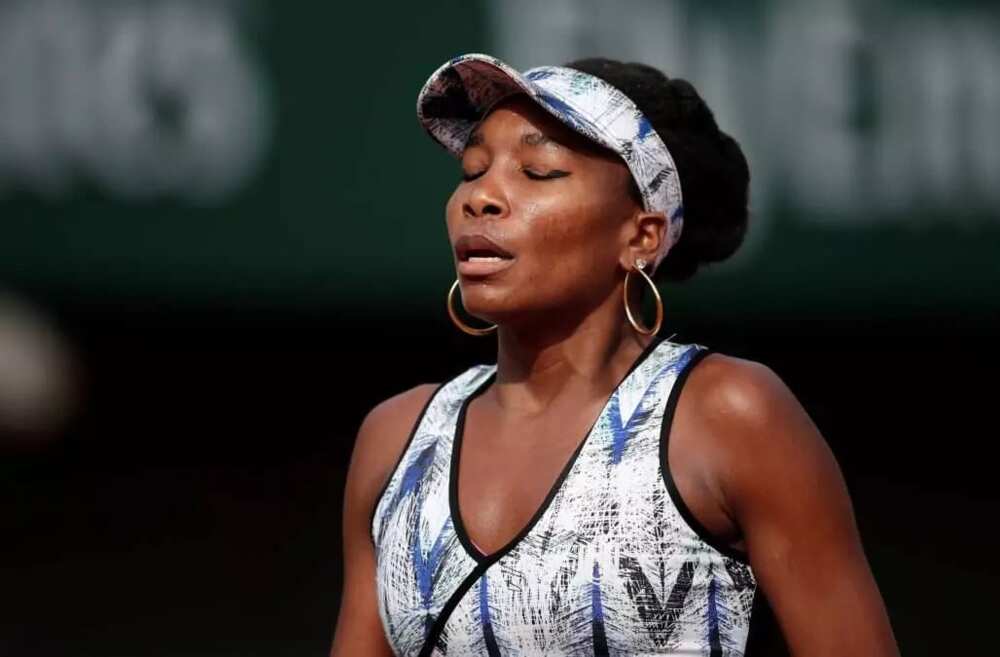 READ MORE: Lionel Messi ignores Real Madrid players for his wedding
A report obtained by Reuters said the other driver, Linda Barson, 68, saw her passenger Jerome Barson, 78 injured in the accident and taken to the Florida trauma center. However the victim died 13 days later.
It was said that Linda "had just entered the intersection on a green light when she reported seeing Williams' sport utility vehicle "cut across in front" of her and "was unable to avoid crashing into" Williams."
A witness who saw the accident told police Barson was shown a green light when Williams crossed in front of her.
READ MORE: Germany into Confederations Cup final following semi-final win over Mexico
The tennis star however told police she drove into the intersection after exiting from another street on a green light however she stopped to wait for cross-traffic to clear, then proceeded without seeing Barson.
The investigation concluded that: "The driver of (Williams' car) is at fault for violating the right of way of".
Legit.ng gathered that Williams was traveling at about 5 miles per hour (8 kph) at the time of impact and was not distracted or suspected of any drug or alcohol use.
PAY ATTENTION: Get the latest sport news on Legit.ng sport app
Williams is seeded 10th for the upcoming Wimbledon tournament, which she has won five times. She is ranked 11th in the world.
On the other hand, Legit.ng recently visited the family house of boxing king Anthony Joshua in Sagamu, Ogun state Nigeria;
Source: Legit.ng