Nigerian born star Tammy Abraham accused of bashing car while driving without licence
- Chelsea's Tammy Abraham was involved in a car accident in Failand close to Bristol City's training ground
- The England U-21 of Nigerian descent could likely face a six-point penalty and a fine worth £5,000
- The 19-year-old is on a season-long loan to Championship side Bristol City and he is set to be back at the end of the season
On-loan Chelsea striker Tammy Abraham is reportedly caught-up in a series of allegations following a car accident in England, close to Bristol City's training ground.
According to reports, the 19-year-old was summoned for driving carelessly and without insurance or a licence following the incident in January which left one vehicle condemned.
READ ALSO: Just in! Conte named as best manager in the world, Mourinho 6th (SEE top 10)
The Blues' forward has passed his driving test, but could likely face a six-point penalty and a fine worth £5,000.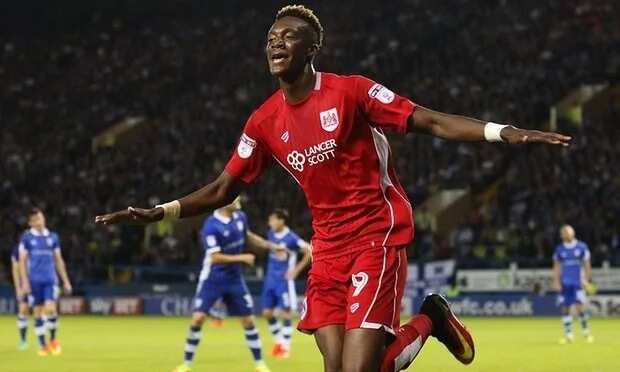 The owner of the condemned car has explained how the incident happened.
He said:"I was in my 2007 Toyota Avensis — my pride and joy — when I spotted a Mercedes AMG skid on to a banking on the opposite side of the road,' said the driver, a full-time carer for his disabled wife."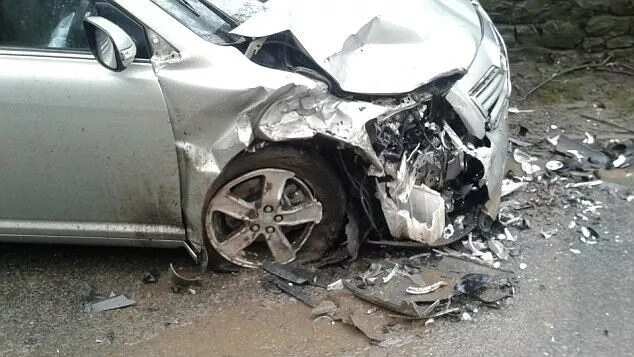 PAY ATTENTION: Get the latest sport news on Legit.ng Sports App
'"t was rainy, awful conditions and it looked like the driver over-corrected. Suddenly he was coming right at me. I remember screaming "No" at the top of my lungs and then — bang — it felt like a right hook from Mike Tyson.
"he next thing I know, my car is filled with smoke. I now know that was from the airbags but at the time I thought it was on fire."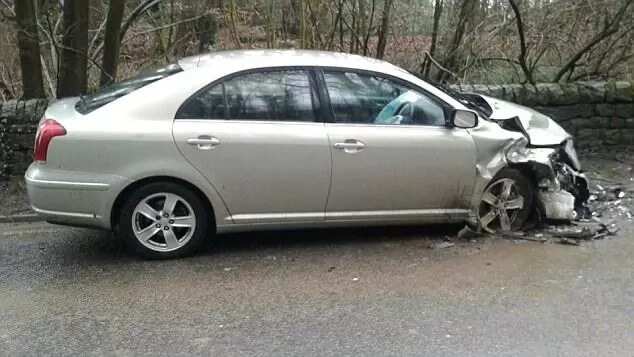 "My door wouldn't open and I was desperate to get out. I saw a tall, young, athletic man get out of the Mercedes and come over. I was shouting at him to get me out — which he did — and he said,
"How did that happen?"
READ ALSO: Just in! Super Eagles arrive France ahead Corsica, Togo friendlies (photos)
The driver admitted that Abraham took off and came back with Johnson who happened to be his teammate at and the car owner.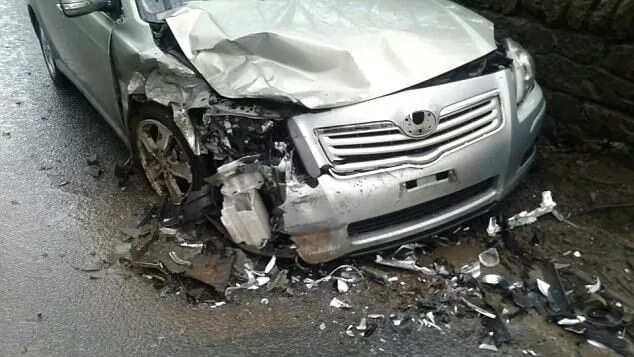 Sources disclosed that the Blues forward is yet to appear in court after he was summoned.
The England under 21 of Nigerian descent moved to championship side Bristol City on a season-long loan last summer from Chelsea after the arrival of new manager Antonio Conte.
Meanwhile, you can see Legit.ng's video of the Super Eagles training ahead of the World Cup qualifiers.
Source: Legit.ng