Mourinho happy Arsenal fans can smile after meeting his team
- Jose Mourinho mocked Arsenal fans saying he was happy they could smile after a league win over him in the league
- Arsenal defeated Manchester United 2 - 0 as the Gunners enjoyed their first league win over a team managed by Mourinho
- Mourinho did not understand how he could go so long without losing to Wenger but says his rivals pressures fourth officials
- The win over Manchester United was Wenger's first over a team managed by Mourinho in the league after 13 attempts
Jose Mourinho says he is happy Arsenal fans can smile after facing his team in what was a subtle dig atthe club and its manager Arsene Wenger.
Speaking in a press-conference Manchester United's defeat to Arsenal, Mourinho said Gunners were always crying after playing his teams as as he was yet to taste defeat until Sunday evening.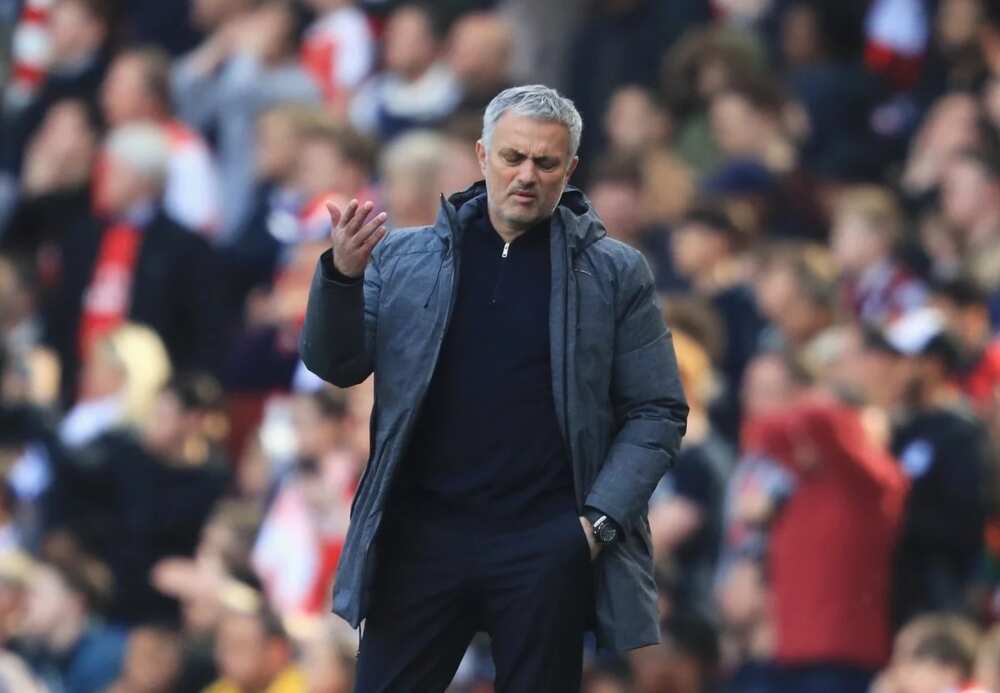 The victory was Wenger's first over the Portuguese in the Premier League after 13 games as Granit Xhaka and Danny Welbeck scored the goals in a 2 - 0 win, Granit Xhaka and Danny Welbeck scored the goals in a 2 - 0 win, Legit.ng reports.
READ ALSO: Super Eagles star slams Rohr, says he will never represent Nigeria again
He said: "The Arsenal fans are happy and I'm happy for them. It's the first time I leave Highbury or the Emirates Stadium and they're happy.
"I left Highbury, they were crying, I left Emirates Stadium, they were crying. They were walking in the streets with their heads low. So finally today they sing, they wave their scarves. It's nice for them."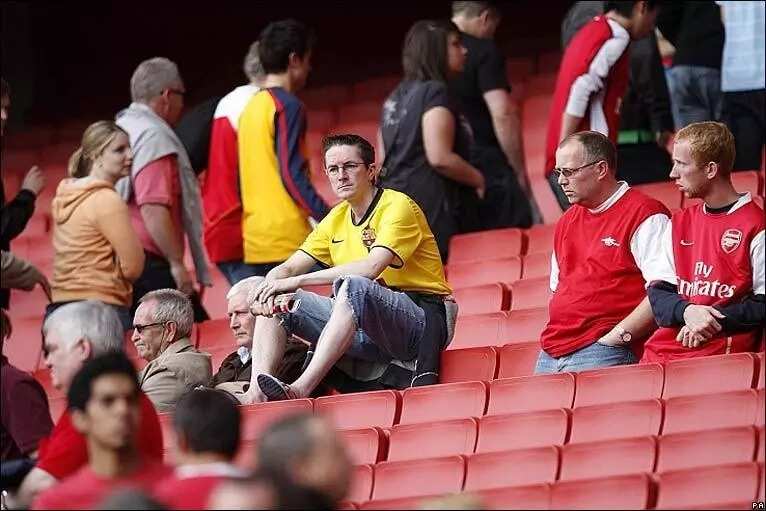 Mourinho however said he is does not enjoy seeing the north Londoners fail to win big trophies.
The former Chelsea boss said: "It's a big club. You think I enjoy that a big club like Arsenal is not winning big trophies? I'm not enjoying that, honestly. Today I tried to win. We lost."
READ ALSO: Super Eagles star Alex Iwobi slams Wenger for dropping him to the bench
Mourinho also wondered how he could go so long without losing to a 'big manager' but says Wenger pressures fourth officials too much.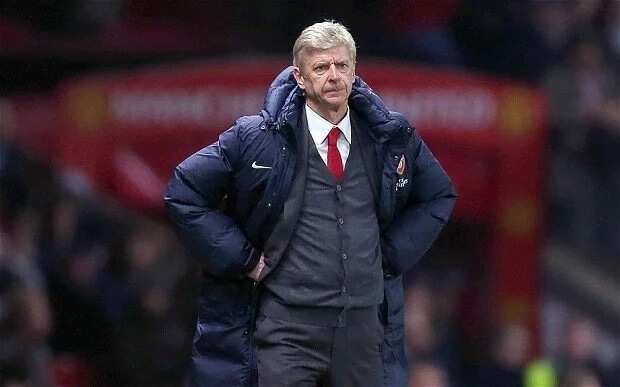 He continued: "I think Arsene Wenger is not a small manager, he's a big manager. So to have that record of winning so many matches, to not lose so many matches, it's something that's not normal. Normal is win, lose, draw. I really don't care about it [the record against Wenger].
"Today, no problem. We shook hands before and after the game. And during the game I didn't like what I never like, he puts too much pressure on the fourth official all the time."
Arsenal are now two points behind United and six adrift of Manchester City, but still have a game in hand on both.
Source: Legit.ng