5 Nigerian footballers who reportedly visited TB Joshua
Temitope Balogun Joshua popularly known as Prophet TB Joshua is the leader and founder of the Synagogue Church of All Nations Ministry.
He is a renowned Nigerian pastor whose services always attract huge number of people.
But while so much has been said about this man of God, quite a lot is not known about him. This is perhaps why many have diverse opinions about him.
However, it worth mentioning that of Prophet TB Joshua's passion for football cannot be underestimated. This is what pushed him to set up his own football club My People FC in 2008.
Today, some famous footballers have attributed their success to Prophet TB Joshua.
These footballers, knowing that football is not just about hard work and tactics, but also the need for favour and grace from above have visited TB Joshua's Synagogue, Church Of All Nations for prayers.
Here, Legit.ng has put together popular footballers who visited the renowned prophet.
1. Ogenyi Onazi
According to 23-year-old Super Eagles midfielder Ogenyi Onazi, the man behind his soaring success in his football career is Prophet TB Joshua.
The Trabzonspor star, said this while sharing with his fans a birthday wishes to the minister of God last year.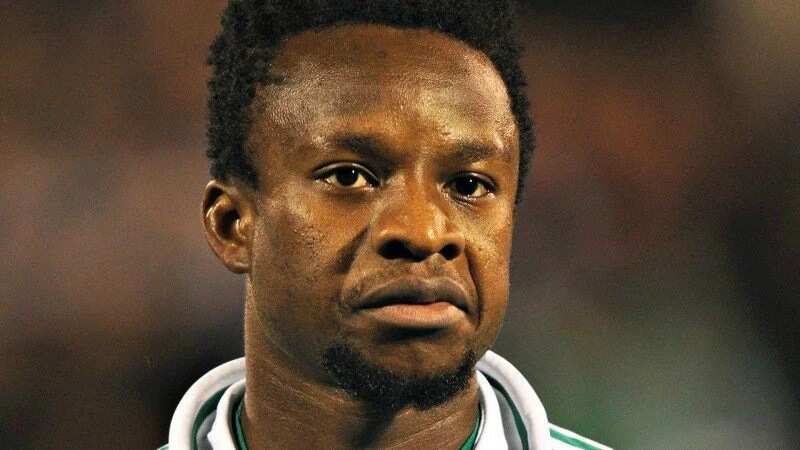 Onazi shared an Instagram post on June 12, 2015: "Happy birthday to you Daddy, you are a blessing to Nigeria, Africa and the world entirely, we have nothing to give to you than to ask God to keep you younger every day. May God continue using more than he has done in the years back. You are a blessing to my life. Thank you sir!"
Ogenyi's success in football started when he joined a Lagos-based football club, My People FC, which was founded and funded single handedly by Prophet TB Joshua.
It was while playing at the Lagos club that Onazi was discovered and picked to represent Nigeria at the 2009 U-17 FIFA World Cup. After his world cup experience, Prophet Joshua later bankroll 100% the search by Onazi and his teammate, Sani Emmanuel for a club in Europe spanning England, Greece and eventually Italy where Onazi played for Lazio before moving to Trabzonspor in Turkey this summer.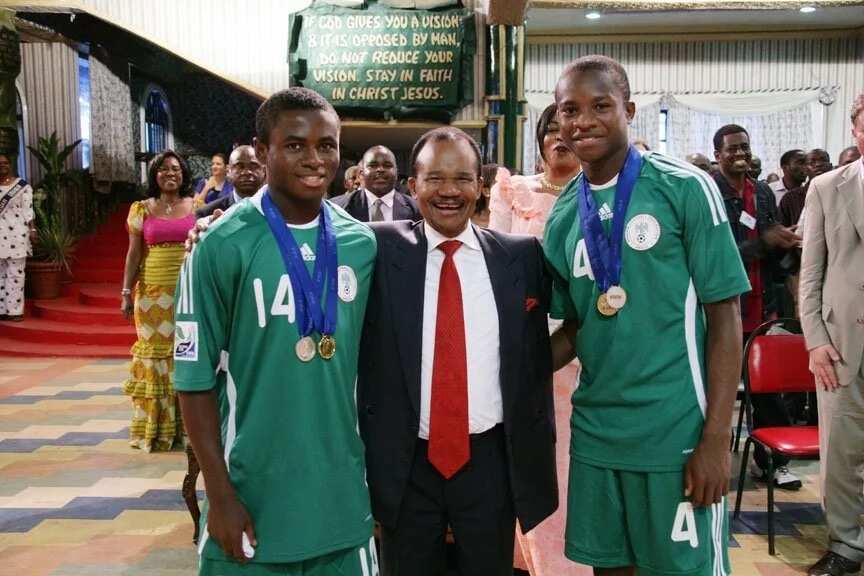 2. Sani Emmanuel
Sani Shehu Emmanuel rose became famous when he won the Silver boot at the 2009 FIFA U-17 World Cup held in Nigeria.
Emmanuel helped the Golden Eaglet to finish in second place at the tournament.
Just like Onazi, Emmanuel was discovered and picked to represent Nigeria at the 2009 U-17 FIFA World Cup after an impressive display for his team at that time, My People FC against the Under 17 team.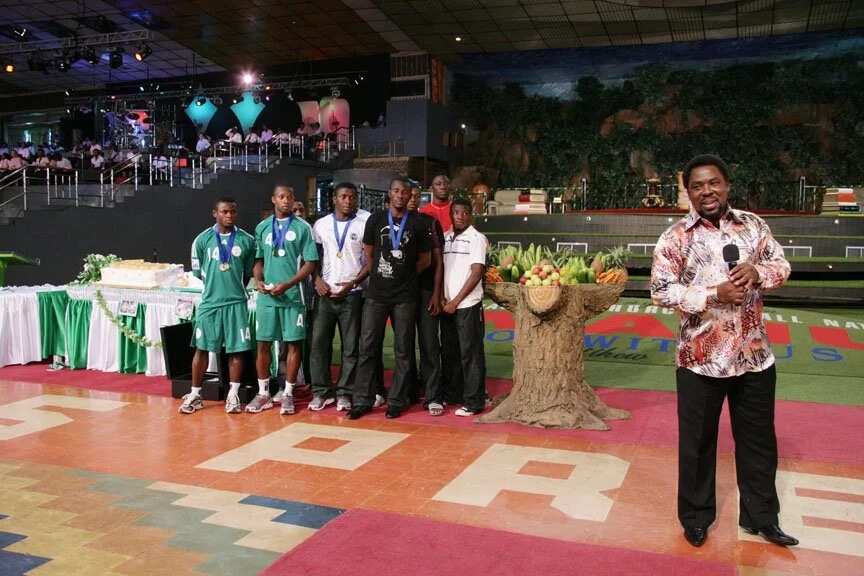 Before his move to Lazio, Emmanuel was an Altar boy in Prophet T.B Joshua's church and was single handedly sent on trial in Italy by the man of God.
Although, Emmanuel is presently without a club, he attributes his little success in football to TB Joshua.
3. Joseph Yobo
Former Nigerian International Joseph Yobo reportedly visited the Synagogue Church of T.B. Joshua for prayers after suffering a hamstring injury in the 2010 Africa Cup of Nations.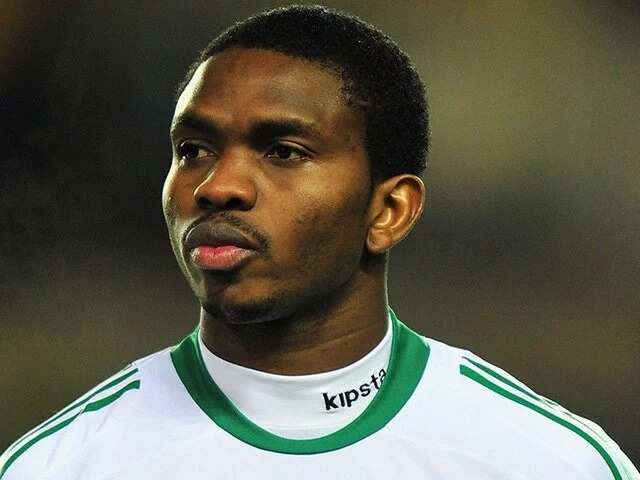 He went on to lift the 2013 African Cup Of nations, three years later before retiring from International football.
That was the only trophy he lifted as Nigerian Player.
4. Daniel Amokachi
Former Nigerian international Daniel Amokachi once said in an interview: "I don't go to church because of miracle but when I went to Synagogue I did see miracle with my eyes but I never received any. The good thing was that I came out of that church knowing that Jesus exists."
He continued: "Judging from the life style I had in the past, for me to have found Jesus Christ from there was a positive thing for me. And it was a turning point in my life. But you see when you're desperate so many things can happen. I was even conned because I was desperate to treat my injury."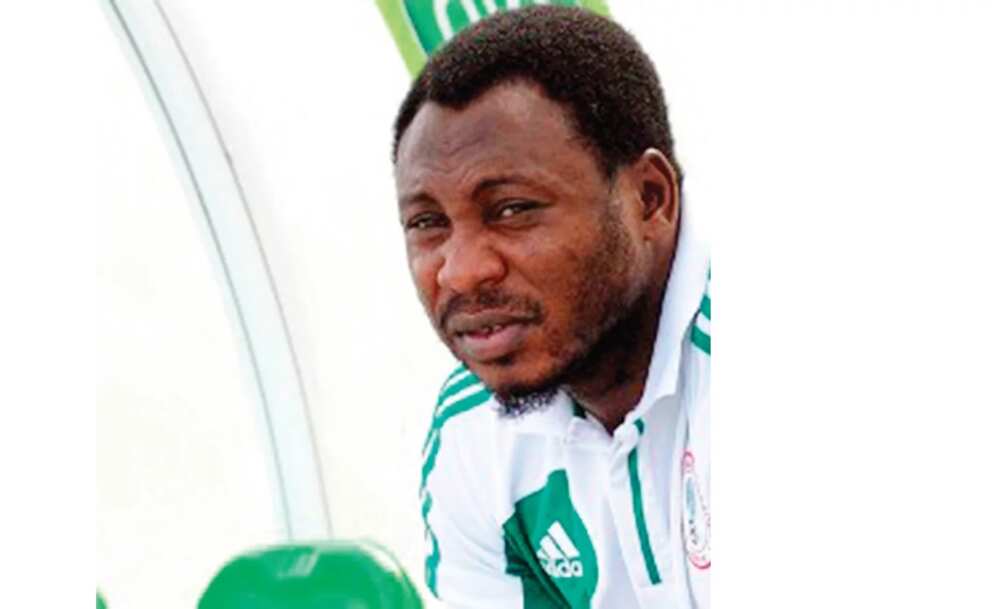 It was reported that Amokachi went to the synagogue with a knee injury
5. Nwankwo Kanu
Media reports in some quarters claimed that Kanu Nwankwo went to Synagogue church when he had heart problem to try to solve his problem.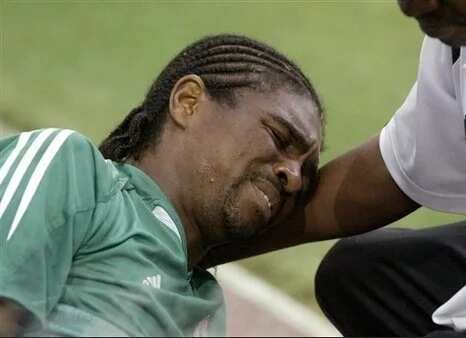 Source: Legit.ng