US Army Veteran Turned Uber Driver Donates Kidney to Passenger He Drove Home from Dialysis Centre
Tim Letts, a former US army veteran and Uber driver, was giving a ride to 72-year-old Bill Sumiel after his dialysis session
During the journey, Bill shared that he was in urgent need of a kidney transplant due to kidney failure resulting from his diabetes, which he had been suffering from for years
Upon hearing Bill's story, Tim was deeply moved and made an amazing offer to donate one of his kidneys to him
In today's world, it can be easy to become cynical and pessimistic about humanity, given the constant negativity we encounter in the news and online.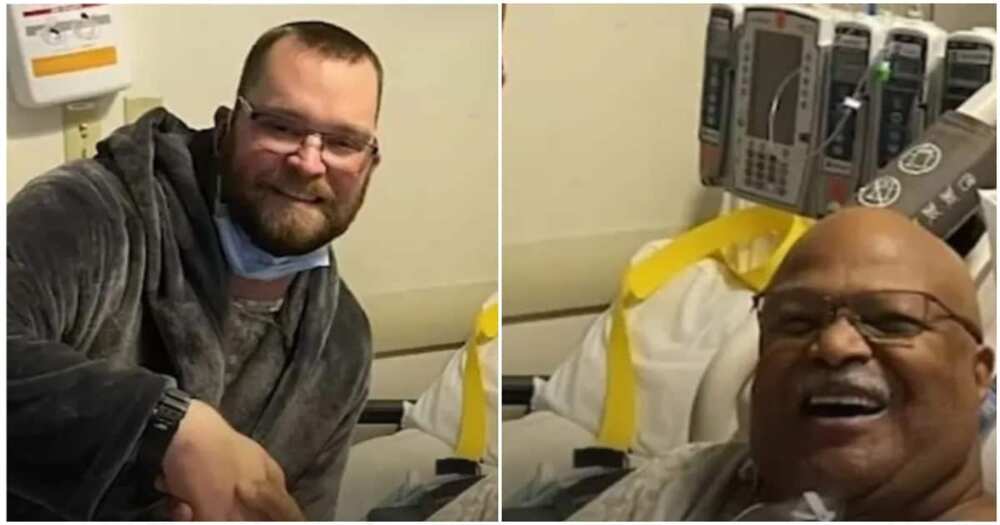 Uber driver drives client from dialysis centre
However, the heartwarming story of Bill Sumiel and Tim Letts serves as a reminder that there are still good people in the world who are willing to go above and beyond for others.
Bill Sumiel, a 72-year-old man, was being driven home from his dialysis centre by Tim Letts, an Uber driver and former US army veteran, as reported by News 18.
During their ride, Bill revealed that he needed a kidney transplant due to kidney failure caused by diabetes he had developed 20 to 30 years earlier.
His physicians had advised him to actively search for a donor since he needed a transplant urgently.
Moved by Bill's story, Tim made an incredible offer: to donate one of his kidneys to him. Even though Bill and Tim had just met, Tim was struck by Bill's plight and wanted to help.
Uber driver leaves his details for kidney donation
After dropping Bill off, Tim left his name and phone number, showing he was serious about his offer.
Bill spent three and a half years waiting for a kidney transplant before receiving the news that Tim was an "outstanding match," according to doctors.
Finally, Bill received a second chance at life thanks to the generosity of Tim, who selflessly gave him his kidney.
Recently, Bill and Tim had a touching reunion to commemorate the anniversary of their successful procedure.
"I told him, 'Thank you. I love you, brother.' My wife is like, 'I've got another son!'" Sumiel said.
Tim praised
"He's my angel. He just came out of nowhere, and no more dialysis — no more getting up at 3 a.m. to start a terrible day," as reported
Bill even posted a photo of the two of them in the hospital on his social media page, which has since gone viral.
Tim's selfless act of kindness is a shining example of the virtues that humanity still possesses.
Despite being a stranger, Tim saw the opportunity to help someone in need and did not hesitate to offer assistance.
His actions are a reminder that we can all make a positive impact on others, no matter how small the act of kindness may seem.
Video of lady who got N10.5 million for free
In a related story, Legit.ng reported that a lady got N10.5 million for free.
The lady met a man at a laundry shop, and he asked her for some money which she did not have.
Instead of leaving the man empty, she gave him some soap. The man later raised the sum of N10.5 million for her online.
Source: TUKO.co.ke