"I Want to Stay": Man Who Disappeared From Home 51 Years Ago Finally Returns, Narrates His Story
Joseph Odongo, an 81-year-old man who disappeared from his home in Riwa village, West Kanyada, returned after 51 years
The octogenarian packed his bags and left home for Mombasa after a disagreement with his now-deceased brother
While his family ruled him dead, his sister-in-law Matasia Akelo remained hopeful, and her prayers were answered when Odongo returned home
An elderly man who ran away from home for over five decades has finally returned, giving credence to the adage, east or west, home is best.
Joseph Odongo, who had disappeared from his home, was last seen in 1972 before he returned home.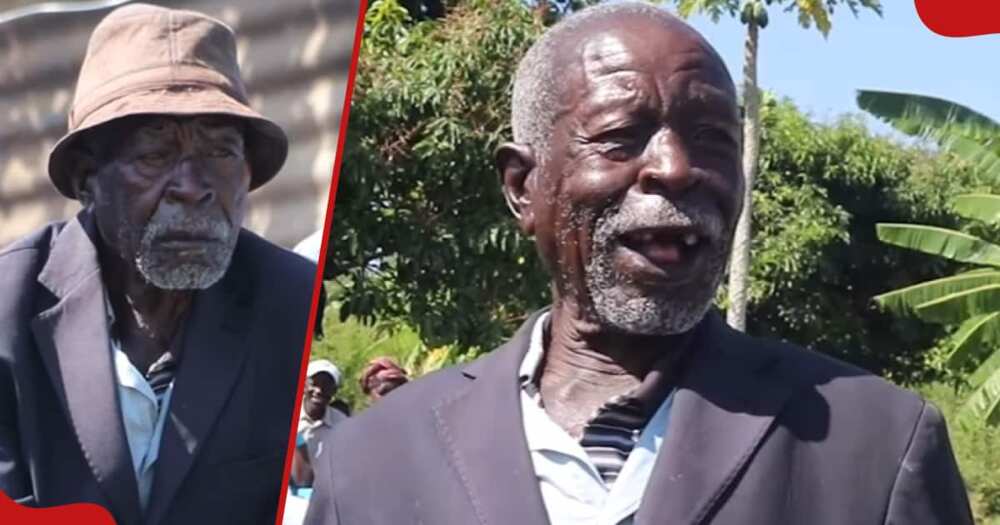 The 81-year-old man, thought to have been dead by his family following the long disappearance, stormed out of his home following a family feud.
Leaving home in Riwa village
"I have returned home and do not want to return to Mombasa. I want to stay with my brother. My brother's mistake made me leave home. I was hurt, so I disappeared from the homestead," he told Nation Africa.
The healthy-looking octogenarian left his home in Riwa village, West Kanyada, when he was 30 after a family feud.
In the village, no one below 60 could recognise him when he returned home, as everyone born after he left only heard about his story but never saw him.
Plans to relocate to Sikri beach
After the fallout with his deceased brother, Odongo packed his bags and told his family he was going to Sikri beach, a few kilometres from home.
However, the elderly man did not keep his word as he travelled and settled in Mombasa, where he stayed for 51 years.
Communication was a challenge then, and his family struggled to trace and keep in touch with him after his departure.
Elderly man at chief's office at Kabunde
While his family gave up on him and ruled him dead, his 90-year-old sister-in-law remained optimistic he was alive and would resurface.
The prayers of Matasia Akelo paid off as her brother-in-law returned, filling the village with joy and gladness.
West Kanyada Location Chief Kenneth Achieng said the man walked to his office at Kabunde seeking help before reuniting him with his family. Nation shared his story on YouTube.
Man returns after 20 years in Canada
Meanwhile, Legit.ng earlier reported that an old man who had spent two decades in Canada returned home to make money.
He said all his years abroad never made him rich, and he was blessed to buy two houses because he returned to his country.
Source: TUKO.co.ke