Funeral Worker Catches Wife Cheating With His Dad, Marriage Crashes: "I Feel Betrayed"
A funeral worker recently went through a tumultuous experience that led to the end of his marriage and an unexpected twist
According to Declan Fuller, he caught his 22-year-old wife, Stephanie, cheating with his 44-year-old father, Darren
The unusual series of events unfolded when Darren, who is divorced, moved in with Declan, Stephanie, and their two-year-old daughter in September 2022
In an attempt to uncover the truth, he set up a baby monitor focused on his father's bedroom door, and two months later, his worst fears were confirmed
A funeral worker from Rhondda in South Wales in the United Kingdom (UK), Declan Fuller, recently revealed a shocking turn of events in his personal life.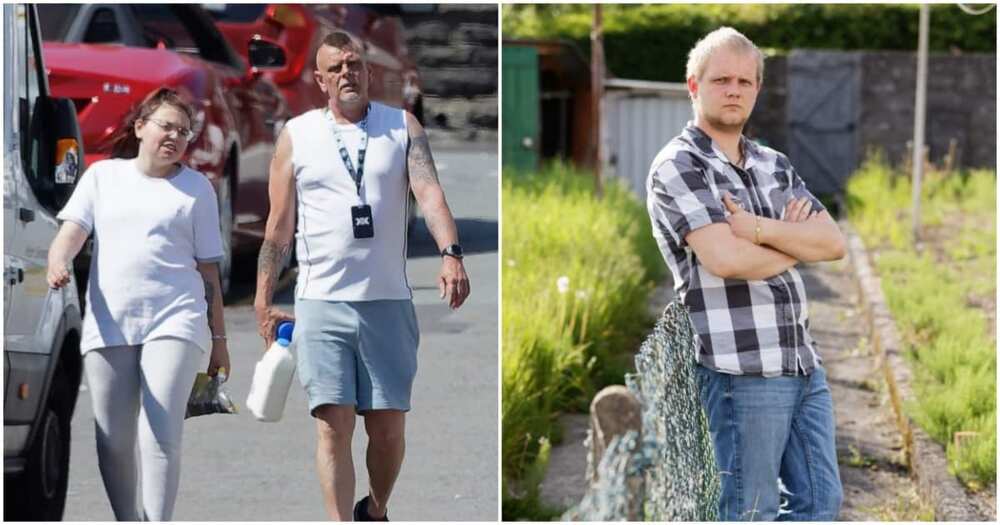 Declan's wife expecting twins with his dad
He claims his wife, Stephanie, whom he has since separated from, was caught cheating with none other than his father, Darren.
The unexpected twist does not end there, as Stephanie is now expecting twins, making the situation all the more complicated, as reported by Daily Mail.
PAY ATTENTION: Follow us on Instagram - get the most important news directly in your favourite app!
Declan's suspicions were aroused when his divorced father moved in with him, Stephanie, and their two-year-old daughter, Willow.
Two months later, when he decided to check the baby monitor he had set up to monitor his father's room, he discovered Stephanie entering Darren's bedroom.
When questioned about the incident, Stephanie nonchalantly claimed they were merely watching The Simpsons on TV, which Declan found hard to believe.
"I did not cheat on Declan. We got together a week or so after he left me," she told The Sun.
Comparing the situation to a TV show
Declan expressed his feelings of betrayal, comparing the situation to a dramatic plotline from the popular soap opera EastEnders.
"It's like a plot from EastEnders. It's not normal. I feel betrayed, but I'm better off without the two of them," Declan said.
He admitted that the whole ordeal was far from normal, leaving him feeling deeply hurt. However, he also emphasised that he is better off without Stephanie and his father.
The impending arrival of Stephanie's babies adds an additional layer of complexity to the situation.
The twins will be Declan's half-siblings and Willow's half-siblings, making them both her aunt or uncle and her siblings.
Furthermore, if Darren were to marry Stephanie, he would become both Willow's stepfather and grandfather, creating an even more intricate family dynamic.
Woman betrayed on Valentine's Day
Meanwhile, Legit.ng reported that lady was in tears after her boyfriend allegedly cheated and ruined her Valentine's Day surprise.
She said when calling her man to meet up with her on Valentine's Day, he refused to pick up the phone until, eventually, a woman answered.
She broke down while narrating how far the two had come for him to let another woman in between them.
Source: TUKO.co.ke