RIP 2Pac: Hip-Hop Fans Remember Legendary Rapper on 27th Death Anniversary, Call Him "The GOAT"
Fans worldwide paid tribute to 2Pac on the anniversary of his death, commemorating the legendary rapper who passed away on September 13, 1996, at the age of 25
Social media platforms were flooded with heartfelt messages celebrating 2Pac's enduring legacy in the hip-hop industry
Many users expressed their admiration for his influence, while others reflected on the impact of his untimely death, ensuring that his name and music continue to resonate across generations
Hip-hop lovers all over the world have flooded social media with heartwarming tributes on 2Pac's death anniversary. The late legendary rapper died on September 13, 1996, aged 25.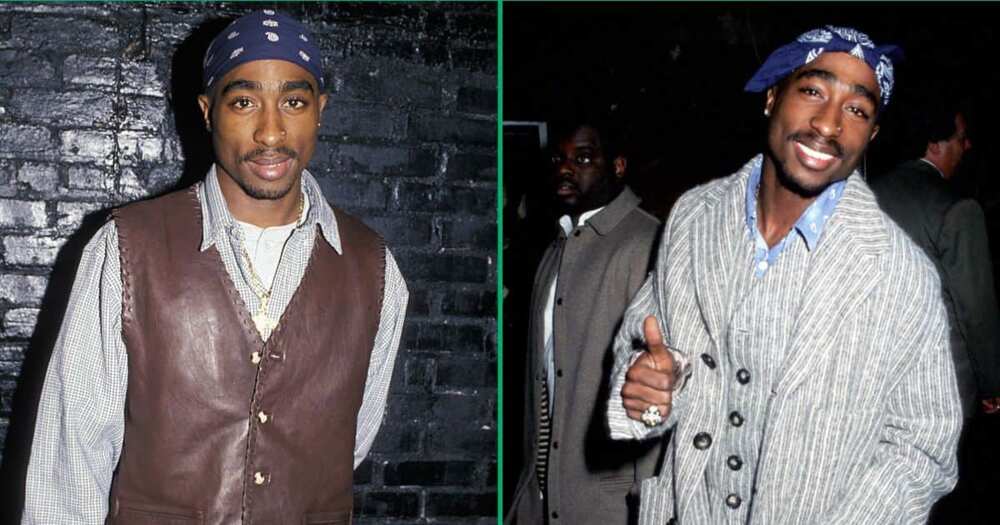 2Pac remembered on death anniversary
Undoubtedly one of the greatest rappers of all time, 2Pac's fans are still celebrating his legacy almost three decades after his death. The star died on September 13, six days after being fatally shot in a drive-by shooting.
A post shared by a social media user with the handle @CoededMarshall on X, formerly known as Twitter stated that the hip-hop industry lost a legend on September 13. The tweet read:
"September 13, 1996, We tragically lost the Legendary Tupac Shakur, One of the greatest and most influential rappers to ever live, Rest in power king "
Fans share heartwarming tributes
Social media users flooded the streets with heartwarming tributes. Many said the rapper, whose real name was Tupac Shakur, remains one of the greatest rappers of all time.
@FazeBroGang2 said:
"Tupac Shakur, you always be missed you was a legend in the making."
@trapdashian__ added:
"And what have we learned from his death?"
@Jo3265484671 commented:
"Listen to Pac all my life and to this day I still get goosebumps when hail Mary is stuck on repeat rip pac the bangers life on 4 ever and always ️"
@oleru6th added:
"The most influential and greatest."
@2pacunlimited wrote:
"On this day in 1996 at 4:03 PM, Tupac Amaru Shakur passed away at the age of 25. 27 years later, 2Pac's name is still being spoken about and will continue for many generations to come. We still ain't mad at cha for leaving us. Outlaw Immortal."
Drake grabs Tupac Shakur's iconic $1 million gold and ruby crown ring
In more entertainment news, Legit.ng reported that Hotline Bling hitmaker Drake is now a proud owner of over a million-dollar ring. The ring belonged to hip-hop legend Tupac Shakur.
The rapper took to his Instagram to show off his hot new purchase, a fancy ring that belonged to the greatest rapper of all time, Tupac Shakur.
Source: Briefly.co.za