Osebo The Zaraman: Ghanaian Fashionista Sold 9 Of His Cars, Explains How He Invested The Money
Ghanaian fashion icon Richard Brown, a.k.a. Osebo The Zaraman, has recounted his days of being a luxury car collector
The fashion trendsetter said his turning point was influenced by his daughter, Akosua, and spiritual father, Apostle Kwadwo Safo
The owner of 24/7 Boutique added that he has come to realise cars are not sustainable investments
Ghanaian celebrity stylist Richard Brown, popularly known as Osebo, has firmly stated the value of luxury cars in a man's life.
Once a luxury car collector with 14 cars, Osebo the Zaraman strongly opposed using cars to build wealth.
In an exclusive interview with Legit.ng, Osebo narrated how he changed his mindset and sold off his cars to buy real estate.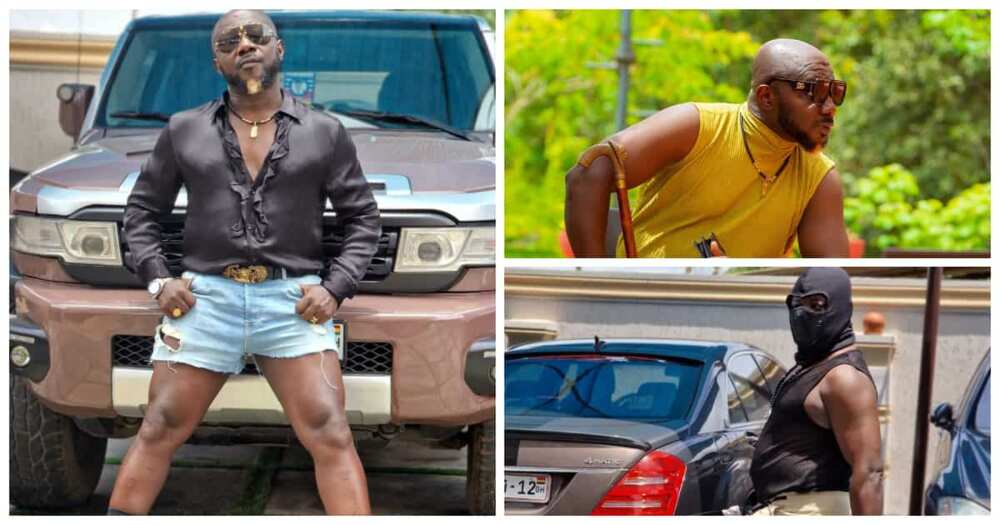 Osebo's penchant for luxury items extends beyond fashion. Legit.ng found out that he is an automobile enthusiast with vast knowledge of vehicles.
PAY ATTENTION: Follow us on Instagram - get the most important news directly in your favourite app!
Osebo lists his Range Rover, Mercedes Benz, and other cars he has owned
According to Osebo, he spent a lot of money on automobiles and held more than necessary at a point in his life.
Among the many cars Osebo has enjoyed owning expensive luxury are BMW 740, Mercedes-Benz S-Class (S550 and S360), Range Rover Vogue, and Ford F150.
But his daughter's love for houses was one of the things that pushed him to stop investing in his expensive cars.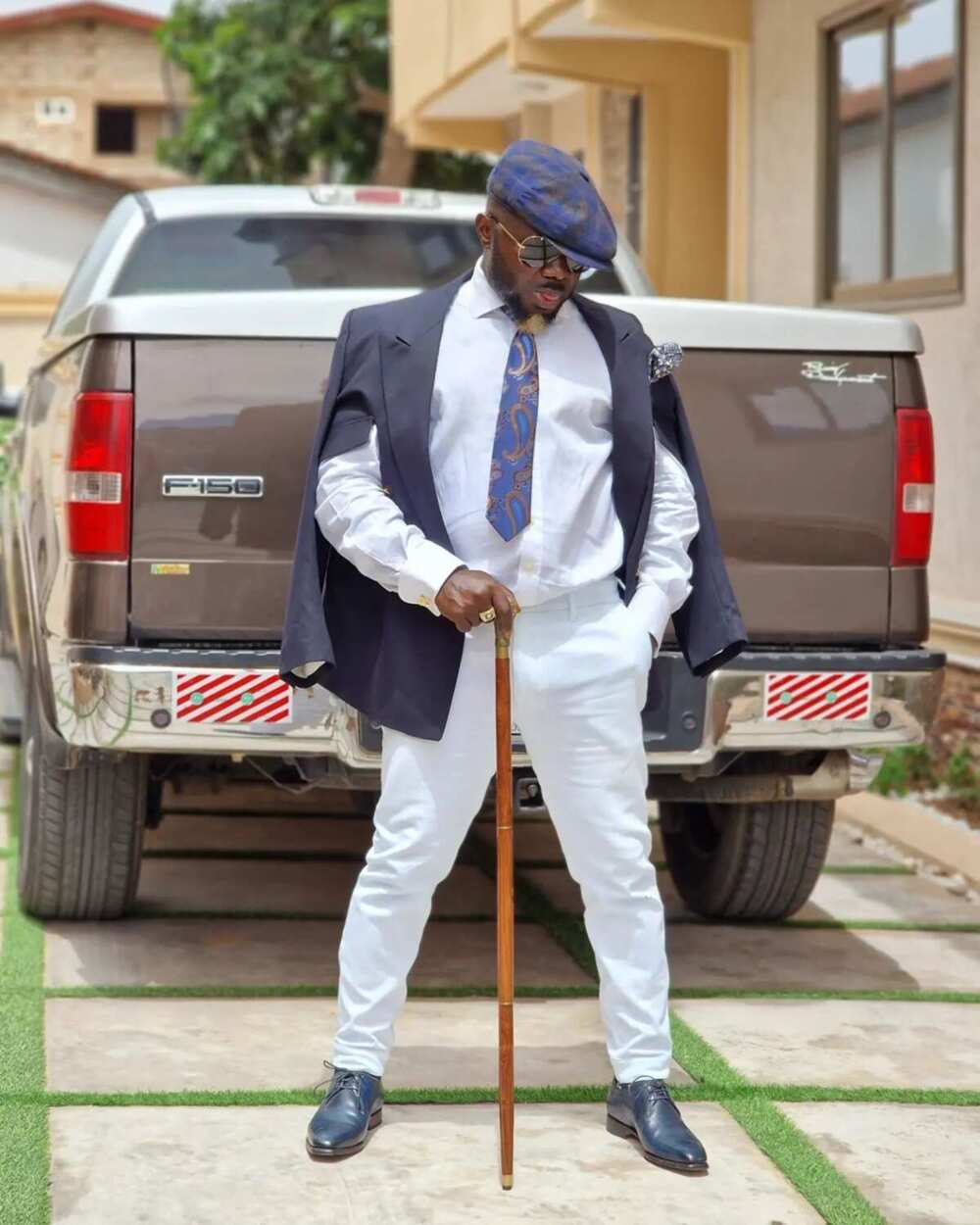 Osebo's spiritual father Kwadwo Safo also advised him about cars
He added that his spiritual father, Apostle Kwadwo Safo, also advised him to stop throwing money away and prepare for his future.
My father, Apostle Safo, told me, 'do not buy any car again. Buy lands and build homes. So that when you are in a financial fix, the houses can sort you out.'
Ever since then, I have lost interest in cars because I'm growing old, and so I have made some properties so that when you grow old, it can sustain you.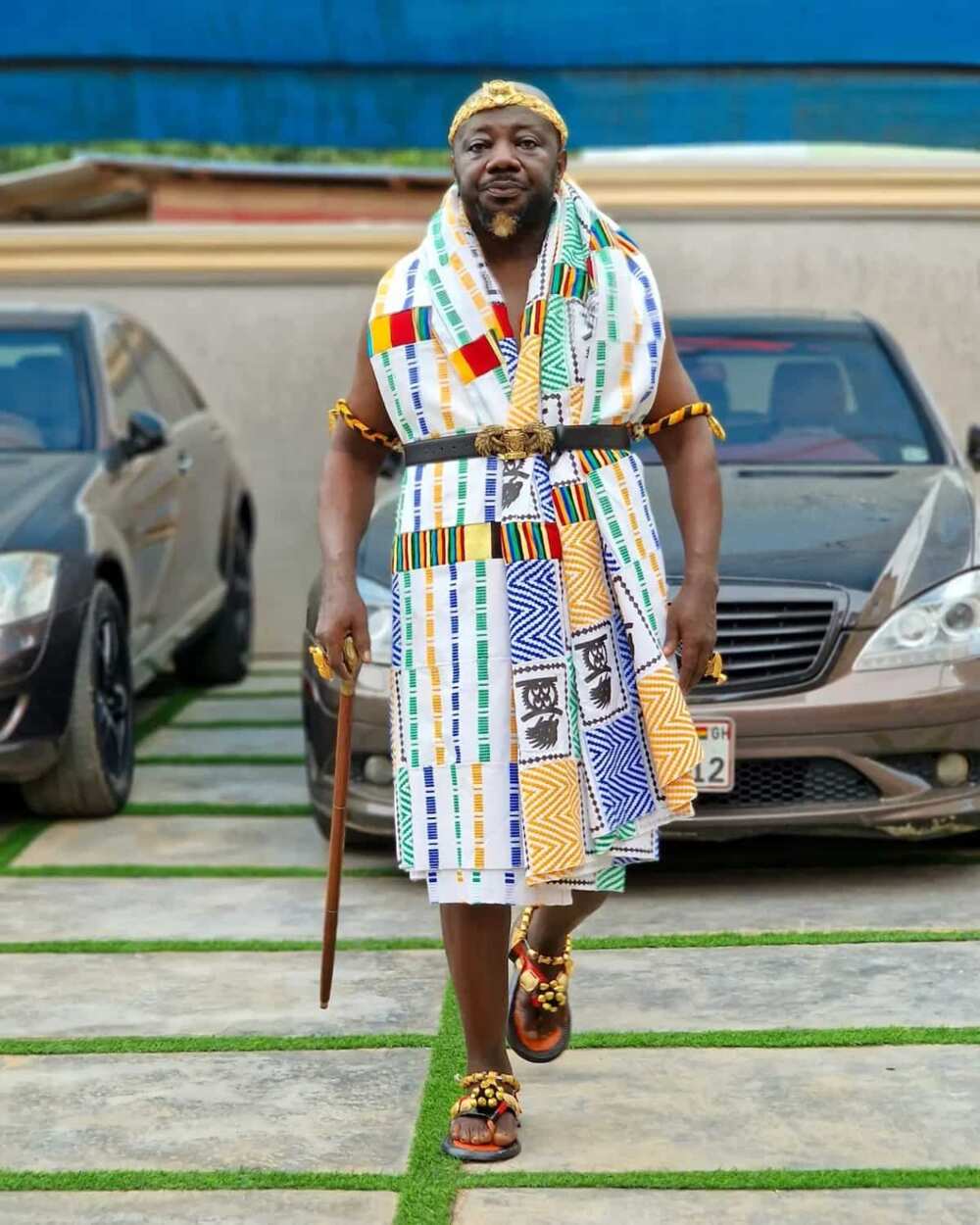 Mr Brown stated that after turning his love for cars into a wealth-building mindset in real estate, he has seen that cars are not property.
I was going to use the money to buy a car, but when you see the houses I've put up, you will see that it's true, cars aren't property.
Following the advice and change of mindset, Osebo added that he had sold nine of his cars, leaving only five.
Watch the video of Osebo's interview below:
"Now this is doings": Video as Davido flies in brand new 'tear-rubber' limited edition Virgil Maybach
Popular Nigerian singer Davido's limited edition Virgil Abloh Maybach which cost him N394m, has landed in Nigeria.
As opposed to shipping by sea, the singer took it up a notch and had the car delivered to him by air.
Davido shared details of his Maybach's arrival on his Instagram story channel, expressing excitement on finally seeing it.
Source: YEN.com.gh