Raven-Symoné: 'That's So Raven' Star Discloses Exes Signed Non-Disclosure Agreement Before Dating
Actress Raven-Symoné starred as Raven Baxter, a teenager in the popular 2003 sitcom That's So Raven
The TV star opened up on her previous relationships, stating she had her partners sign an agreement barring them from speaking of their escapades
She finally married her sweetheart Miranda Pearman-Maday, whom she said also signed the agreement
LGBTQ activist Raven-Symoné has made a surprising revelation about her dating life.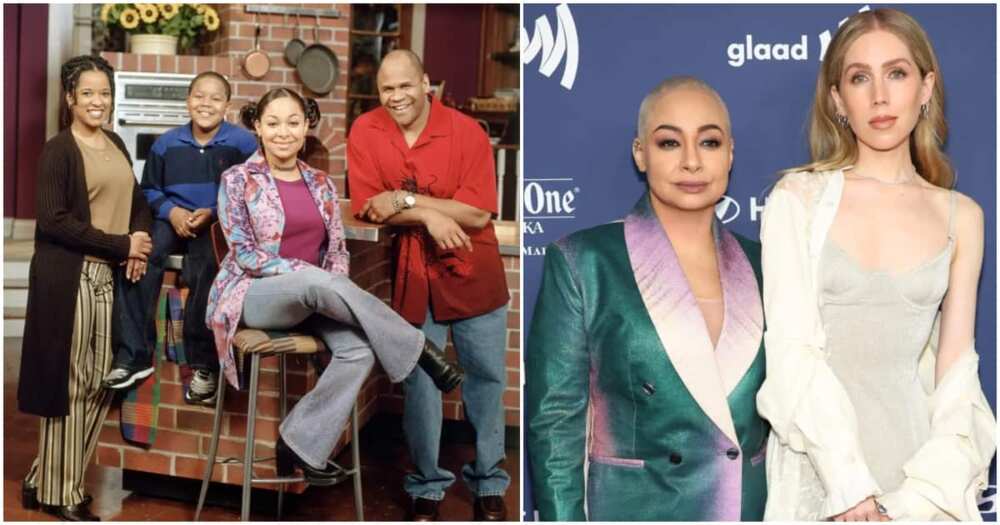 NDAs necessary
The celebrated actress, best known for her role in the hit Disney Channel show 'That's So Raven', disclosed that all her ex-partners were required to sign a non-disclosure agreement (NDA) before entering into a relationship with her.
Raven-Symoné, 37, explained that it took her some time to come to terms with the necessity of NDAs.
According to Page Six, she noted that being a public figure required such measures.
She stated:
"It took me a while to wrap my head around it because it's very impersonal, but someone in our position needs to do that."
When asked about the timing of presenting her dates with the legal paperwork, the actress, who was speaking on Howie Mandel Does Stuff podcast humorously, responded:
"Before the naughty times come."
She further elaborated, highlighting the challenges celebrities face in maintaining close relationships in the age of social media and hashtag culture.
"It's true though nowadays, hashtags, real life, they change the dynamic of having a relationship with somebody," she admitted.
Raven-Symoné reminisced about the moment when she mustered up the courage to ask her current wife, Miranda Pearman-Maday, to sign the papers.
She revealed that it took her two months into their relationship before she finally took the leap.
Even though she was hesitant, her partner, who is now her wife, eventually agreed and signed the document.
Bridesmaids sign agreement
On Wednesday, January 6, 2021, Legit.ng reported that a bride asked her ten bridesmaids to sign a 37-rule contract before her wedding.
According to reports, the British bride said just six of her bridesmaids agreed to sign the bizarre contract.
The bizarre and strict rules in the contract needed to be followed before the wedding, and it included rules such as not falling pregnant before the wedding.
Daily Star reported that other rules included not gaining more than 3kgs before the wedding, not wearing false eyelashes, and asking permission to change their hair colour.
Source: TUKO.co.ke