Chris Brown: Man Dumps Girlfriend After She Received Lap Dance From Singer, TikTok Clip Gets 22M Views
The TikTok user who said he witnessed his girlfriend receive a lap dance from Chris Brown revealed that they broke up
The man and his girlfriend went to Breezy's concert, and while her man was in the audience, the lady was called on stage for some saucy time
Many men praised the man for refusing to be disrespected because they believed Chris Brown, despite his celebrity status, is still a man
One man shocked global netizens when he revealed that the cause of his breakup with his girlfriend was Chris Brown.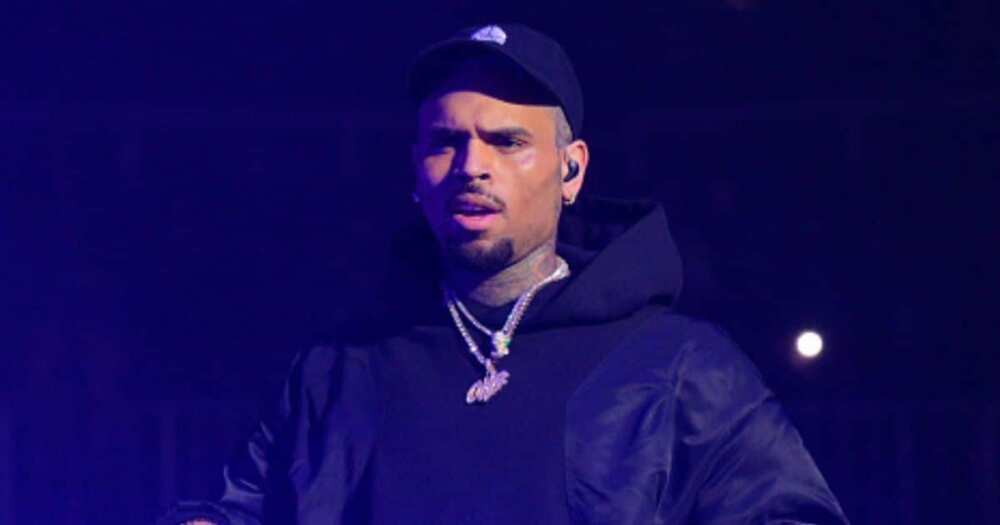 @Dashthelith shared his heartbreak experience in a TikTok video that over 22 million people have since viewed.
The man attended a Chris Brown concert with his girlfriend, who was called on stage by the superstar for a lap dance.
The TikTok video also showed Chris busy doing saucy moves and being all touchy with the girl, who also seemed to enjoy the little show by the pop singer.
The man reveals he broke up with his girl who received a lap dance from Chris Brown
The video drew in over 10,000 comments, in which most people found the situation awkward, and some wanted an update on what happened after the man watched his girl become touchy with Chris.
The man updated curious netizens saying he split from his girlfriend after she found nothing wrong with what she did with the Under The Influence hitmaker.
Netizens applaud the man who broke up with his girlfriend after getting a lap dance from Chris Brown
Taking to Daily Loud's tweet, men praised the gent for standing up for himself.  Many men said being a celebrity doesn't mean the lady receiving a lap dance from Chris Brown wasn't disrespectful to her relationship.
@JayCartere said:
"I don't want a girl that wants to go on stage getting grinded on while in a relationship with me. She also wouldn't be happy if Ariana Grande was grinding on me on stage in front of her."
@Underrated_Dom shared:
"The crazy part is women are the only ones that think this is acceptable behaviour because it's a popular celebrity. Disrespecting your relationship is never a big deal to a lot of women. Let a man do something and say it's innocent fun, it's the end of the world."
@88CAMINO posted:
"How do you compromise a whole relationship for 30 seconds of clout?"
@k1ng_rell replied:
"He ain't wrong she is for the streets "
@JZMarsh79 commented:
"If you want to do things single people do, then don't get into a relationship."
@brianfulcher15 also said:
"Good for him. I'm glad to know he's not a pushover male that can't stand up for himself."
@MichaelMaemu added:
"Besides being a superstar, Chris is still a man. So, women can't do such things with another man and expect their boyfriends to be okay with it."
BBNaija's Vee finally shared details of breakup with Neo
A lot of fans were hurt when Big Brother Naija ex-housemates Neo and Vee broke up without providing an explanation.
The reality star on actress Stephanie Coker's podcast revealed that the relationship ended amicably; there was no fight or argument.
According to Vee, they both realised the relationship wasn't going anywhere, and they decided to part ways in peace.
Source: Briefly.co.za