Rihanna's House Swarmed By Police as Man Shows Up Begging to Propose to Singer
A man showed up at Rihanna's home to ask for the singer's hand in marriage, but her security team stopped him
The singer's security detail called the police to apprehend the man, who was later released with a warning
This is not the first time a man is showing up in the singer's house, and the situation is rather alarming since she has a young family
A stranger showing up at Barbadian singer Rihanna's house has caused a stir on social media.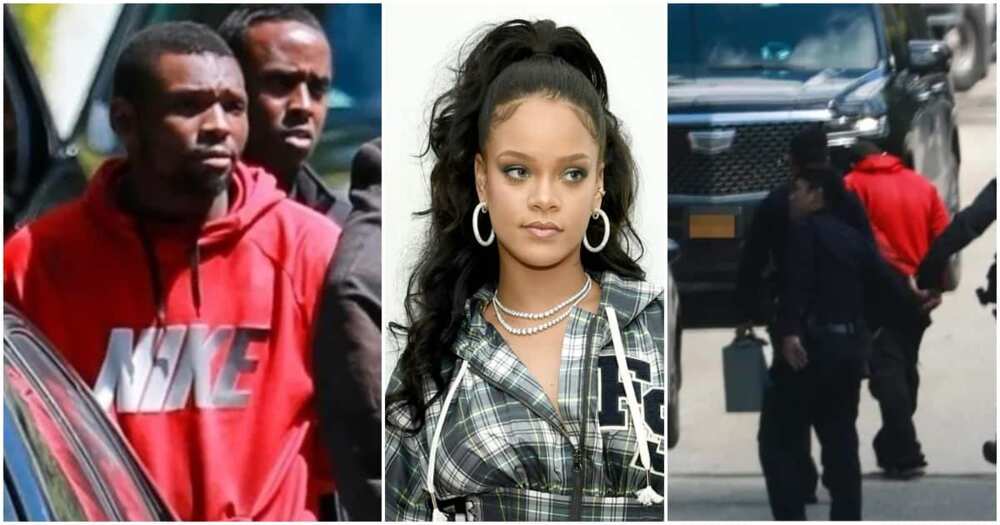 Wanted to ask for Rihanna's hand?
According to TMZ, following a visit from a man who wanted to ask Rihanna for her hand in marriage, her home became the focus of some major police activity.
According to law enforcement officials, the man, who came from South Carolina, arrived at Rihanna's house on Thursday and was welcomed there nearly immediately by her security.
According to TMZ's sources, Rihanna's crew immediately alerted the police after the man stated he was to propose to the singer. Officers put the man in handcuffs, put him in a car, and had a serious conversation with him about his intentions after they arrived.
The individual, wearing a red Nike sweatshirt, reportedly had broken no laws, and he was released with a warning not to show up at Rihanna's house again.
Rihanna, A$AP Rocky react to Tems' Oscars dress
Popular Nigerian singer, Tems' outfit to the Oscars has remained a topic of discussion, and even top US stars, Rihanna and ASAP Rocky have been asked about it.
A few days after the star-studded event, a video made the rounds online of paparazzi asking Rihanna and her man about Tems' outfit.
In the viral video, a pregnant Rihanna and ASAP Rocky were seen stepping out of a venue and into their car when paparazzi approached them.
The paparazzi was heard saying:
"People are pissed that Tems' dress was blocking people's views at the Oscars, her big white dress was blocking people's views, what do you say to those people ASAP?"
The celebrity couple then reacted to the question, and the video trended.
Source: TUKO.co.ke