Lydia Forson Warns Fans Who Sneak to Take Videos of Her in Public Washrooms: "Not Cool"
Multiple award-winning actress Lydia Forson has lamented about the ill-manners of some fans when they see her in public places
She warned fans who are used to recording her using public washrooms to refrain from such behaviours
Many people have shared their views on her statements, as some fans refused to understand her plight
Talented Ghanaian actress Lydia Forson has warned her fans to desist from sneaking videos and pictures of her using public washrooms and sharing such content on social media.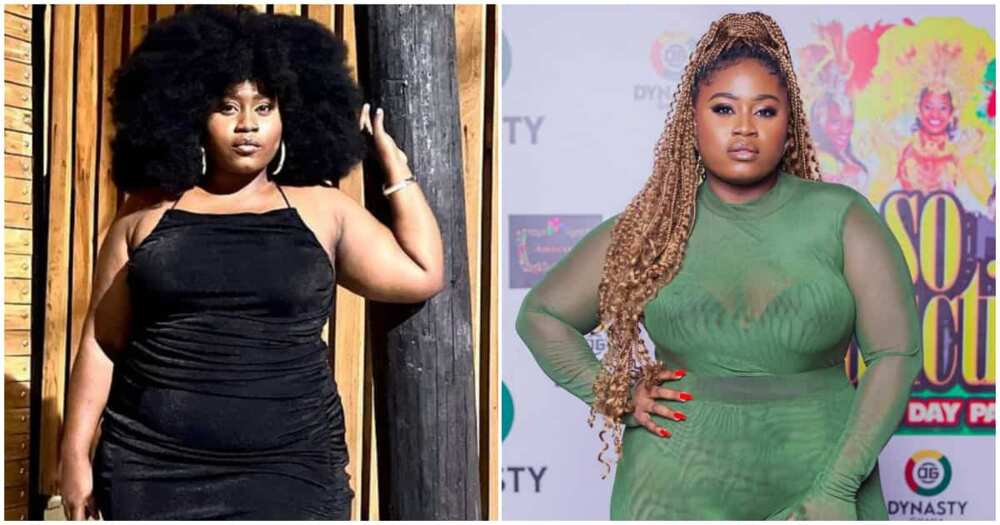 According to her, she has lost count of the times fans have recorded her using public washrooms in places such as restaurants.
Expressing her displeasure at fans who are fond of that, she noted that it is wrong behaviour.
"Imagine I did this to you and posted on the internet? Not cool," she emphasised in her statement.,
In a separate tweet, she urged her fans to politely ask for a picture or video from her when they meet her in public spaces.
She added that when fans ask politely, she might be willing to take a few pictures or videos with them.
The actress concluded her message by saying she might not always be in the mood to take pictures. Hence fans should understand that she is human and has bad days too.
Fans share their thoughts on Lydia Forson's plight
@AmarexJay:
The life of a celebrity to the public means something else. It is time people separate the two. Even in encryption or algorithm, we have the public key and private key. Fans know the difference. Don't mind us ok. The Lord is your shepherd.
@OkAtiemo:
For "sneak pictures", we understand, but for "next time", we won't understand ooo eeeei we don't know when we will meet you again
@ForsonQuainoo:
We are sorry, name. But please, when you realise we are your fans, spare some seconds and take pics with us, so we post 'proper' ones. We will really appreciate that
Lydia Forson scolds dog for eating her money
Legit.ng previously reported that actress Lydia Forson put her dog on the hot seat after the animal chewed the biggest naira denomination, N1000.
Sharing a video, the actress was seen scolding the dog who looked on innocently while she asked if it thought the paper was food.
Lydia's video sparked different reactions on social media as many people blamed the little dog for eating the money.
Source: YEN.com.gh