Bill Gates Finds Love Again, Reportedly in Romantic Relationship with Paula Hurd
Bill Gates is reportedly in a romantic relationship with Paula Hurd, the widow of former Oracle co-CEO Mark Hurd, who died in 2019
The two were spotted in January looking cozy at the Australian Open in Melbourne and sightseeing in Sydney
Both Gates, who divorced his wife Melinda in 2021, and Hurd have been longtime tennis fans and have been seen attending the same tournaments over the years
It looks like Bill Gates, the sixth richest man in the world, has found love again.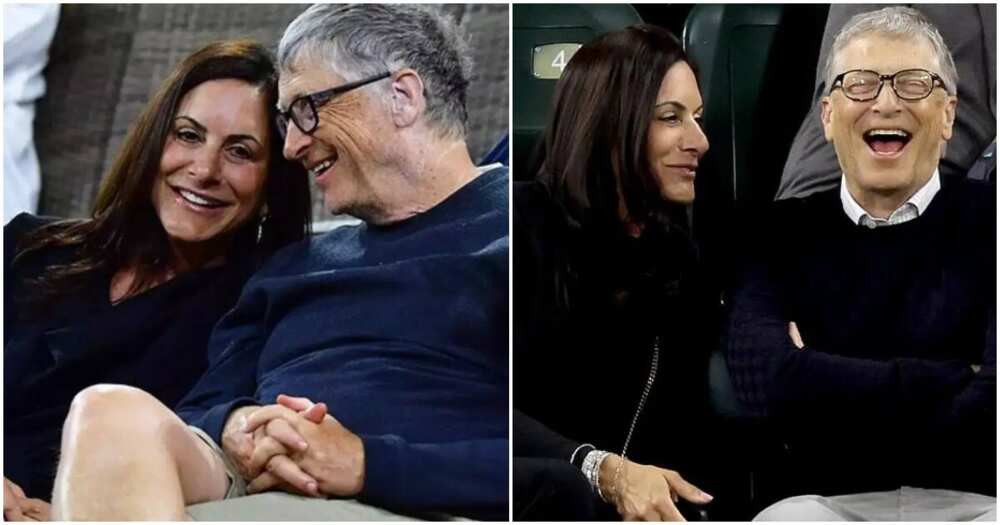 Gates' divorce from Melinda
News of the relationship comes close to two years after Gates, 67, and his ex-wife Melinda French Gates announced they were divorcing after 27 years of marriage.
Their divorce was finalized in August 2021.
According to Daily Mail, the Microsoft co-founder is in a romantic relationship with 60-year-old fellow tennis buff Paula Hurd.
Hurd is the widow of former Oracle co-CEO and president Mark Hurd, who died at the age of 62 in 2019 after a reported battle with cancer.
A source close to the couple told the outlet:
'They're inseparable. They've been together over a year and she's always described as a "mystery woman," but it's no mystery to their inner circle that they're in a romantic relationship."
Once a tech executive herself, Hurd is now an event planner and organizer, and philanthropist.
Gates and Melinda French
As reported by People Magazine, Gates and his wife, 58, share three children, daughters Jennifer, 26, and Phoebe, 20, and son Rory, 23.
Jennifer is currently expecting her first child with husband Nayel Nassar and is "due any day," the source adds.
Bill Gates' resume surfaces on LinkedIn
The resume of Microsoft founder and one of the world's richest men, Bill Gates, dating back to 48 years surfaced on social media, on the career network, LinkedIn.
His resume dates back to his first time at Harvard.
In it, the billionaire and co-founder of the Melinda and Gates Foundation stated his expertise which includes operating systems structure, database management, computer graphics and compiler construction.
Source: TUKO.co.ke