R. Kelly: Chicago Prosecutors Reportedly Plan to Drop Assault Cases Against the Singer, Netizens Angry
R. Kelly might not be free, but some of his charges for sexual assault will be dropped by Chicago prosecutors
The attorneys said there's no need for the singer to be prosecuted for more charges as he's already serving a life sentence for his other offences
American netizens were outraged by the decision and blasted the justice system, calling it a big joke
Chicago prosecutors sparked controversy on social media after announcing their plans to drop the child molestation and child trafficking charges against R. Kelly on February 23.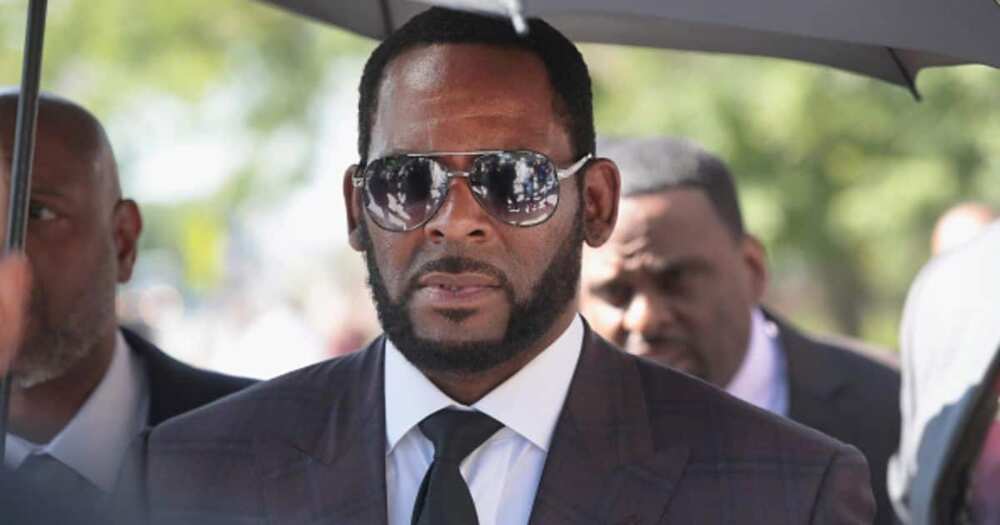 According to IOL, the American musician is already in jail, serving a lifetime behind bars. Due to the long sentence, the Cook County state's attorney, Kim Foxx, stated that prosecuting R. Kelly for his other cases is unnecessary because he is already serving time for his other wrongdoings.
 "Mr Kelly is potentially looking at never walking out of prison again for the crimes he's committed. We believe that justice has been served."
Americans slam their justice system
@DailyLoud shared the news on Twitter and the comments were a mess as people found the decision ridiculous.
Check out the reactions below:
@itscooba said:
"Didn't he literally admit his crimes three times on three different song titles?"
@JJeffrey100 shared:
"Can @KimFoxx get any worse? Basically, commit any crime you want in Chicago and you won't get prosecuted."
@YorgoD86 posted:
"Because it was unnecessary. The dude is going to be in jail till he's 80. That's why Foxx dropped the charges."
@ceoofsting replied:
"Dang, how much did he pay them?"
@GafaruB commented:
"America's justice ⚖️ system is a big joke."
@Ogie86022994 wrote:
"Our court system is such a failure."
@Cuntosaur reacted:
"They are dropping the case because he's already been in jail for multiple decades and it's a waste of taxpayer time and money. That is useful context."
@datmudafukinguy also said:
"In a nutshell, money has power."
@spirtuality777 added:
"Let me help those who don't read nowadays. Chicago dropped but he's still serving 30 years and is being charged for worse elsewhere."
R.Kelly appeals to get out of jail
Legit.ng previously reported that R.Kelly's attorney filed a motion in which he talked about coronavirus spreading around the world, and the health risks he believes his client is facing while penned up in jail.
According to his attorney, R.Kelly pleads to be released on bond and says he is willing to wear electronic monitoring.
The singer was held in a jail in Illinois as he awaits trial.
Source: Briefly.co.za