Cashless Policy: Why Nigerians Must Commend Buhari, Emefiele by Anthony Eshemokhai
Editor's note: Nigerians will finally have something to smile about in the aftermath of the naira notes crunch. The benefit attached to the naira redesign policy by the CBN outweighs the pains therein, if well understood, they would appreciate President Muhammadu Buhari afterwards.
In this write-up, a Lagos-based media consultant, Anthony Eshemokhai lends his voice to the debate on the cashless policy of the CBN
On this cashless policy implementation, I completely support President Mohammadu Buhari and Godwin Emefiele, the CBN Governor.
The policy has been on for more than a decade. I remember the Financial Inclusion Strategy of 2012 which was targeted at the unbanked especially in the rural areas.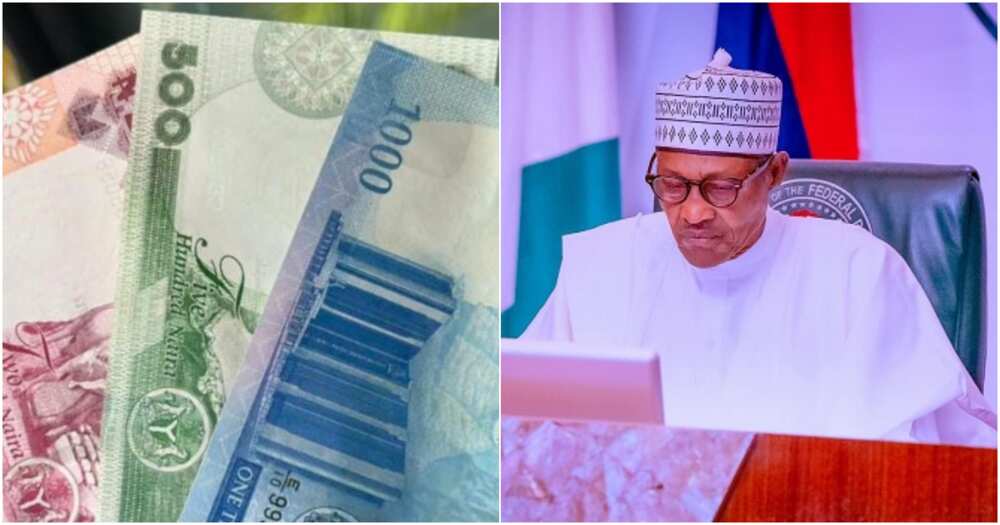 The CBN has over the years been hyping the cashless policy with several strategies which included imposing ridiculous amounts as penalty for huge cash transactions.
The problem is that Nigerians are inherently stubborn and averse to change naturally and it is for this reason I commend Godwin Emefiele for taking the bull by the horn to implement it. It is my wish this should continue until Nigerians forcefully accept and adapt to the change. We will all be better for it in the under listed ways:
-billions and trillions will be saved in the printing and maintenance of our huge paper money as the CBN have to print or reprint fewer notes. The hitherto heavy cost can be channeled to more productive uses.
-There will be less abuse of the Naira especially spraying at parties. It's a mundane practice that has left Nigerians a laughing stock of the world as no country abuses their National currencies the way we do in Nigeria. Standing and stepping on our currency is a national shame and total abuse. I can't wait to see how Nigerians will do now in an event in the light of the present biting shortage of cash.
-Eradication of organised crime like kidnapping. How many people have noticed the drastic reduction or almost elimination of kidnapping so far in this 2023? I may not have the official data but I have not heard in recent times of kidnapping and I commend Mr. President for removing the old 500 and 1000 bills from the 60 day's window given to the old 200 bill. I am sure so much of the outlawed legal tender are now ordinary papers in the hands of kidnap kingpins and by the time such volumes are carried to the CBN, the security agencies should swoop in and ask pertinent questions.
- closely related to the kidnapping eradication is the issue of vote buying and voters inducement which has been a bane of our democratic system. Many politicians have elevated hunger as a political weapon and no doubt, many have stockpiled the old 500 and 1000 bills for this elections. All those have become ordinary papers now. For once, Nigerians can go out and vote their choice and not their choice compromised with Naira inducements. Mr. President should not yield to the arm twisting of our corrupt political class asking that both old and new currencies should exist side by side. They are only wiping up sentiments using the masses they have never loved as excuses.
Beyond the elections and for aforementioned reasons, Godwin Emefiele and President Buhari should be commended for taking a decisive stand. I am appalled at the elites fighting the policy when many of them enjoy the benefits of same policy whenever they travel out of the country.
I remember vividly one of my trips to the UK. I had £2,000 in my wallet having changed the Dollar cash from PTA to Pound Sterling on arrival. The moment I opened my wallet to pay, it was as if I dropped a bomb. From the checkout cashier to other elderly Britons on the queue, all eyes where on me like I was out of an alien planet. My host then told me "it's not easy seeing so much cash held by any body. Those are systems that work! It only takes swiping with your card to enter trains, buses, check outs from shops etc. you can live your whole life there without ever having to hold 100 worth of notes in their currency.
Why can't we replicate same here? Acquisition of Point of Sales(POS) terminals is now so easy. Several money transfers or pseudo banking options are available like the MoneyMasters(G-Kala) just introduced by Globacom. You don't necessarily need internet to make and receive payments.
Many of them do not require the internet to function as they use ussd codes. I don't see any reason why that Vulcanizer cannot have a POS and you just swipe your card to pay for his services. What is wrong if the pepper seller have a POS especially if the licenced money agents will liberalise the cost of acquiring POS terminals.
Is the system in Nigeria perfect? Far from it. There is still so much the Government can do and several of the money transfer agents and POS operators can further liberalise the acquisition process even with incentives.
Give or take, the benefits of continuing the present implementation far outweighs going back. Let Nigerians start now to adapt to the system by embracing it wholeheartedly. Whatever are the present challenges will be surmounted. I sincerely sympathise with many caught unaware with the implementation. No better time to start the adaptation than now. For once, let's overlook the temporary set backs and embrace the policy because of the long term benefits.
Anthony Eshemokhai is a Media Consultant writing from Lagos Nigeria.
Disclaimer: The views and opinions expressed here are those of the author and do not necessarily reflect the official policy or position of Legit.ng.
Your own opinion articles are welcome at info@corp.legit.ng— drop an email telling us what you want to write about and why. More details in Legit.ng's step-by-step guide for guest contributors.
Contact us if you have any feedback, suggestions, complaints, or compliments.
Source: Legit.ng