Best Megan Thee Stallion's quotes to put in your Instagram caption
Megan Jovon Ruth Pete, widely known by her stage name Megan Thee Stallion, is an American rapper and songwriter. She is best recognized for several hit singles such as No Heart Remake, Cypher Verse, and Poppin. She released her debut single, Like a Stallion, in April 2016. Megan Thee Stallion's quotes are appropriate for sharing on social media if you are her diehard fan.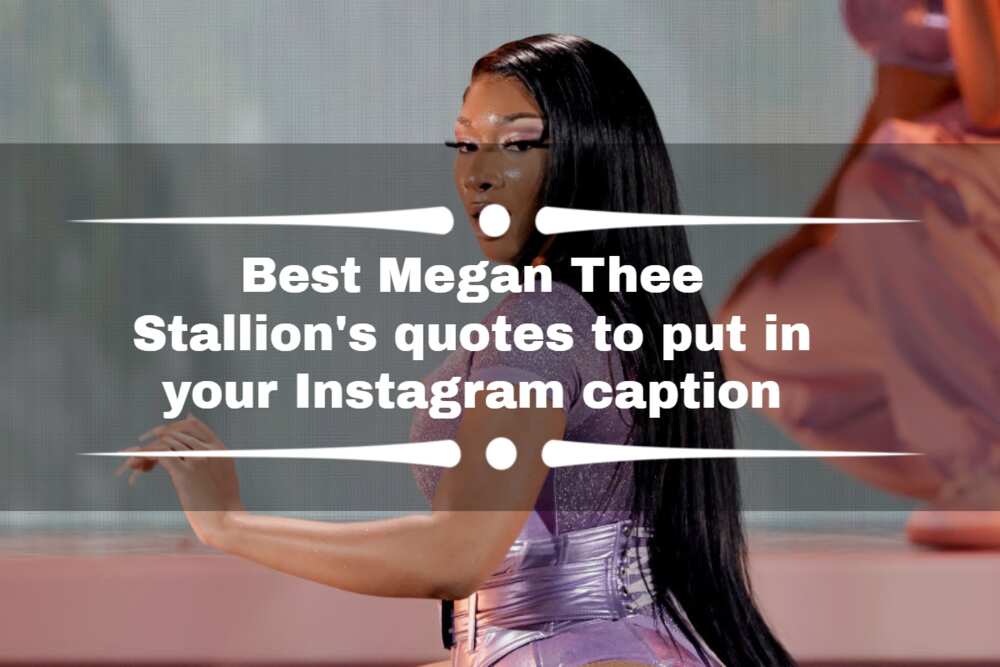 Megan Thee Stallion is an American rapper who has become a household in the music industry. She was born on 15 February 1995 in San Antonio, Texas, United States. The rapper began her music career in 2016. Her songs have earned her significant popularity worldwide. Get inspired by reading and sharing some of her famous quotes.
Famous Megan Thee Stallion's quotes
Megan Thee Stallion is best known for her confidence, sensuality, and explicit lyrics. Here is a list of her famous quotes.
Not every day is a good day for me.
Once you really know yourself, can't nobody tell you nothing about you.
I just want to be like a good example to somebody in the future.
I have over a hundred wigs, I like to change them d*mn near every hour.
I love seeing women do what they do.
I want to show other girls how happy I am and how confident I am, how I still want to go to school and I still want to rap.
Men are objects to me.
It's not just about being s*xy, it's about being confident and me being confident in my sexuality.
Tina Snow' was more turnt up than anything I ever dropped, it's my alter ego.
When I was little, I wanted to be a plastic surgeon.
Since you wanna test them waters, might as well jump in with both feet.
Confidence literally starts from yourself. You have to go look in the mirror at yourself. If you don't like what you see, you're going to give off that energy.
I'm a pretty open person, and very little can embarrass me.
Us boss chicks have to continue to stick together and change the game.
Just to know that the people in my city are really rocking with me, I just love it.
Powerful women who have agency over their bodies aren't something to look down on.
I feel like, when people realize that they are the only person they need to impress, everybody's life will be a lot smoother.
I definitely have to pray and spend a lot of time by myself when I can.
I love being a female rapper and embracing my sexuality.
Megan Thee Stallion's best lyrics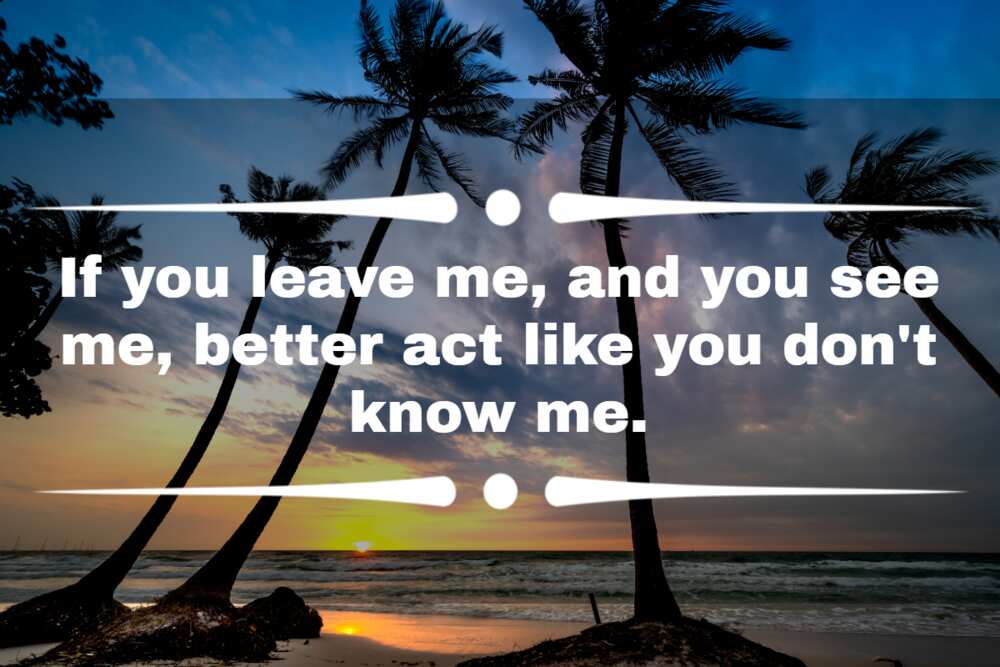 The Houston native has released several hit singles that have earned him a considerable following. Here are some of his famous lyrics that boost motivation.
I'm still winning even if you don't congratulate me.
Because when I need money, I ain't tryna, hold up.
You can't be in your feelings when you out here getting this money.
I can't read your mind, gotta say that sh*t.
Saucy like a barbecue, but you won't get your baby back.
I got a man, I got a b*tch, I'm a banana they gotta split.
I ain't even save your number (Nope), So no, I can't reply to no text (no text).
If you leave me, and you see me, better act like you don't know me.
If you're not talkin' 'bout feedin' my pockets, then you are not talkin' to me.
We never show up together. But I text him when I'm ready to go.
Any h*e got beef from years ago is beefing by herself.
My idea of a bomb a*s date is a dinner with a whole lotta money on my plate.
You know you can't control me, baby, You need a real one in your life.
I drop a picture, now these b*tches feel attacked.
Megan Thee Stallion's lyrics for captions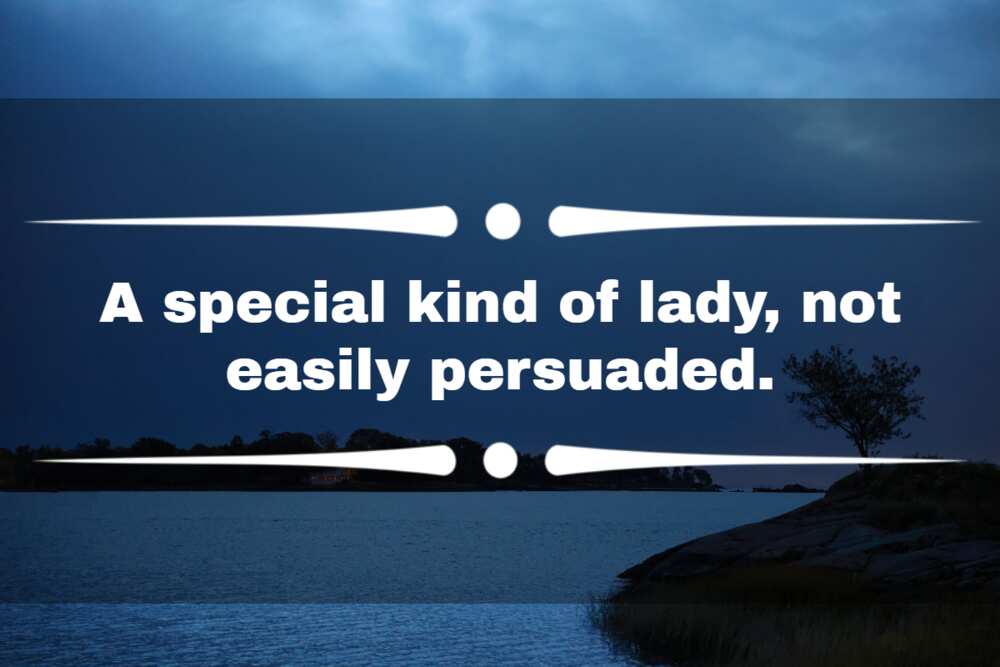 Megan Thee Stallion's lyrics are appropriate for sharing on social media. Whether you're going through an emotional breakup, you feel like teasing your crush, or you want to add a little extra spice to your latest social media posts, Megan's lyrics do the trick.
When you being real, you ain't worried 'bout who fake.
Know I'm kinda crazy, I'm a big baby.
If my heart broke, it's nothin' that my jeweler won't fix.
You can keep hating, I'm poppin' regardless.
Baby, we a team, and you match me like a theme.
I'm too bad to be mad, I'm too s*xy to be jealous.
Shout out to them girls who go where the money go.
Called the judge just to buy a car, I'm the flyest b*tch on the dealership.
Waist snatched, a*s fat, feelin' real pretty.
A shot can't hit me if it's sent indirectly.
They keep comin', tellin' me these b*tches mad, what's new?
Flew me out to Turks just to flirt, we ain't takin' pictures.
Ain't the jealous type, please don't believe the hype.
I'm lookin' paid and pretty.
You can't have opinions on no sh*t that you ain't payin' for.
I don't text quick 'cause I ain't thirsty.
I must be who they study 'cause I'm always the subject.
I'm a hot girl, don't try it at home.
We ain't goin' back and forth with the lil' boys.
A special kind of lady, not easily persuaded.
Talk big sh*t, but my bank account match it.
All my friends like, 'Girl, what you doin' different?
Megan Thee Stallion's quotes from songs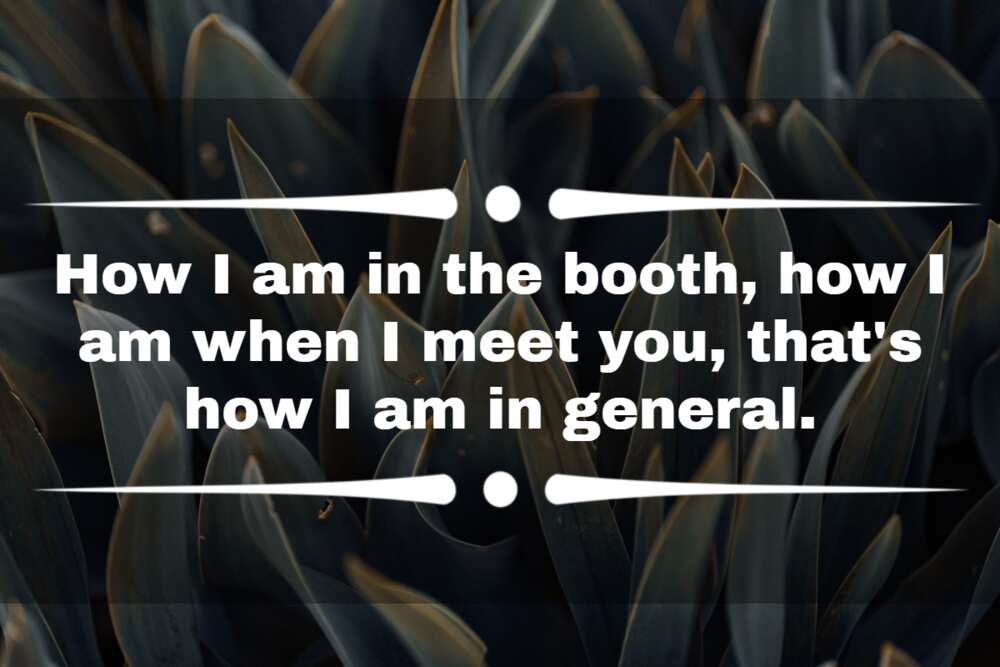 If you're looking for some inspiration, these quotes from Megan Thee Stallion will encourage you to follow your dreams and help you recognize your own power and be more confident.
You gotta play nice to some of these nigg*s, cause that's how you get all the funds from these nigg*s.
That's what I feel like my music represents - having no limits or restrictions.
I feel like I have to put on for my city because we have so many legends and so many greats.
Being a rapper and still trying to pursue an education is really overwhelming sometimes.
I spent a lot of time drawing and writing little comic books, and my mom was a rapper, so I would steal her instrumentals.
When I drop a freestyle, I'm like, 'This freestyle gotta go hard,' or when I do something, it's, 'How can we top this?
How I am in the booth, how I am when I meet you, that's how I am in general.
I'ma just rap and do me.
When I was first coming out, I was definitely getting a lot of comparisons to Trina.
Sometimes, when you're doing too much, things get overwhelming. So I just have to calm myself down and think, 'What would my mama want me to do?
The main goal of my music is to make people feel strong and confident.
Megan Thee Stallion's quotes for Instagram
Throughout her career, Megan Thee Stallion has received several accolades, including six BET Awards, five BET Hip Hop Awards, and three Grammy Awards. Below are some of the best Megan Thee Stallion's quotes for your next Instagram post.
Everybody got their own swag.
If you ain't talking numbers, I'ma holla at you later.
If you see someone that's not quite confident, you gotta be the Hottie to gas up your friend.
Sometimes, when you're doing too much, things get overwhelming.
What I say is how I feel.
Powerful women who have agency over their bodies aren't something to look down on.
If you've got love for me, then I'm gonna have love for you, period.
I'm just a real person, not a caricature.
Me and my homegirls were a little buck wild, ya know?
Hair long, nail long, money long, too.
I'm an open book, and your man probably read it.
Everything you ever told me could have been a lie. We may never have been in love.
I'll cut you off and get mad when you leave.
I'm the face sitter, the money getter.
She think she bad, but I'm better.
I'm not the one to play with like a touch-me-not, ah.
Imma give you what you need.
Women make the world go round.
I think I should be in museums, cause this body a masterpiece.
I want a man that's under control, I need a dude that acts like a savage.
The category is body, look at the way it's sittin'.
Megan Thee Stallion is an American rapper and songwriter from San Antonio, Texas, United States. Her confidence, charisma, and unabashed sexuality have earned her an enormous fan base across the globe. The above Megan Thee Stallion quotes will inspire you on various life aspects.
READ ALSO: 70+ motivational NBA YoungBoy's quotes about life, love and loyalty
Legit.ng recently published 70+ motivational NBA YoungBoy's quotes about life, love and loyalty. Kentrell DeSean Gaulden, popularly known as NBA YoungBoy, is an American rapper, singer, and songwriter. NBA Youngboy's music style is hip hop, southern hip hop, gangsta rap, and trap.
NBA YoungBoy was born on 20 October 1999 in Baton Rouge, Louisiana, United States. His music career began in 2015 when he released his first mixtape, Life Before Fame. NBA Youngboy's quotes about life, love, and loyalty are excellent for those looking for inspiration on life, love, and loyalty.
Source: Legit.ng