75 positive balance quotes to help you find equilibrium in life
Life is all about finding the right balance. A balanced life is essential for living a happy and healthy life full of passion and enjoyment. It allows you to juggle personal and professional tasks without exerting undue strain. Balance allows you to focus on what is most important to you. If you have been feeling stressed recently, let these balance quotes encourage and inspire you to maintain a sense of balance in your life.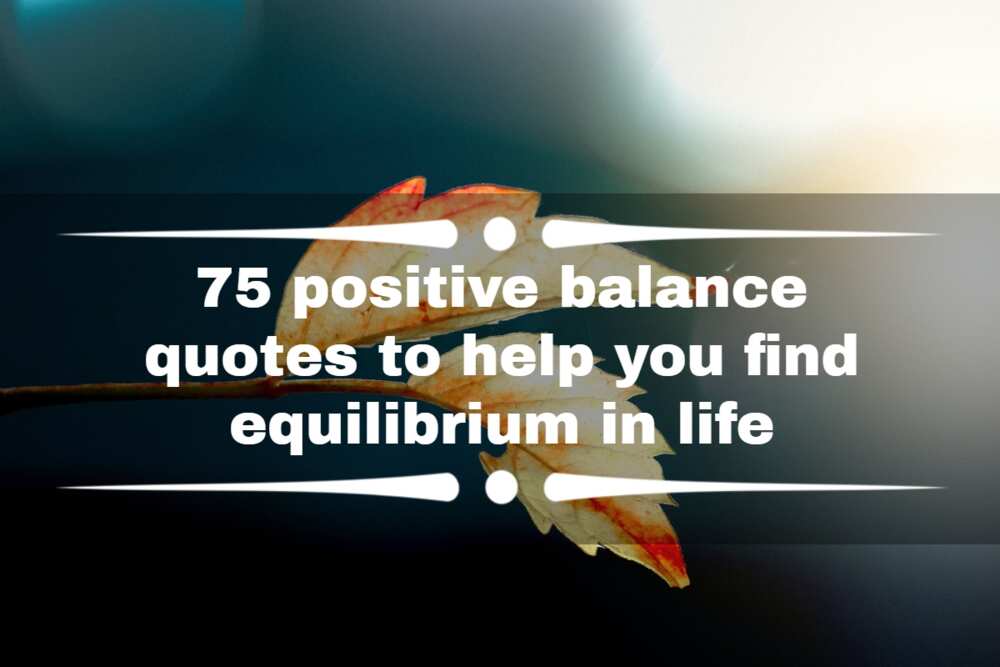 While you plan your career and major life decisions, you may be unaware that life demands a lot in return for all the good things it provides. As a result of your daily routines and hectic work schedules, you lose a little of yourself every day. Hence maintaining a sense of balance in your life will help you a lot.
Positive balance quotes
Everyone wishes to be healthy and content. While focusing on a healthy lifestyle by exercising and eating right benefits your physical health, balanced living also includes protecting your mental and emotional health. Check out these quotations on balance to enrich your mind, body, and spirit.
Positive life balance quotes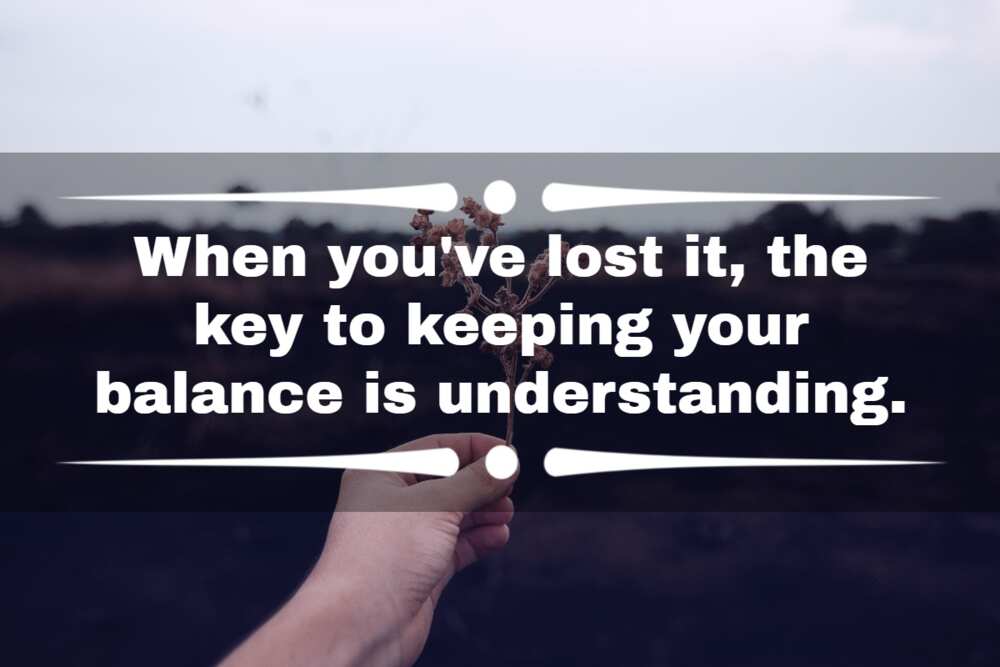 Balanced living entails considering all aspects of your life, including relationships, work, fitness and health, and emotional well-being. Here are some general quotes on balance in life that may help you find that understanding.
Inspirational balance quotes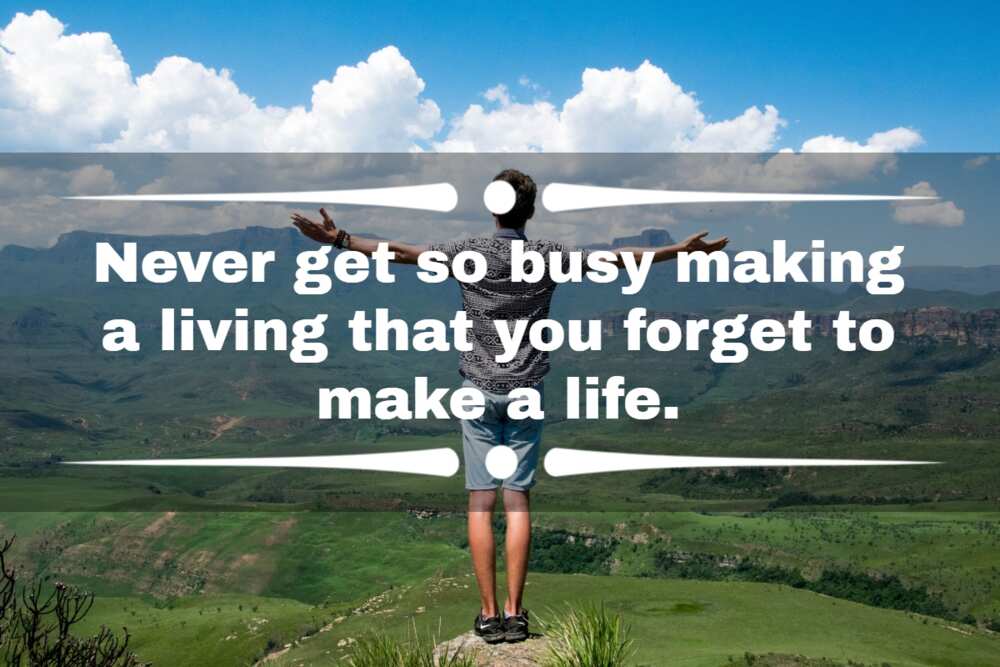 Being happy improves your outlook on life, making you more prepared to tackle your tasks. On the other hand, stress can prevent you from enjoying life and harm your health. Here are some inspirational quotes about balance to get you started.
Spiritual quotes about finding balance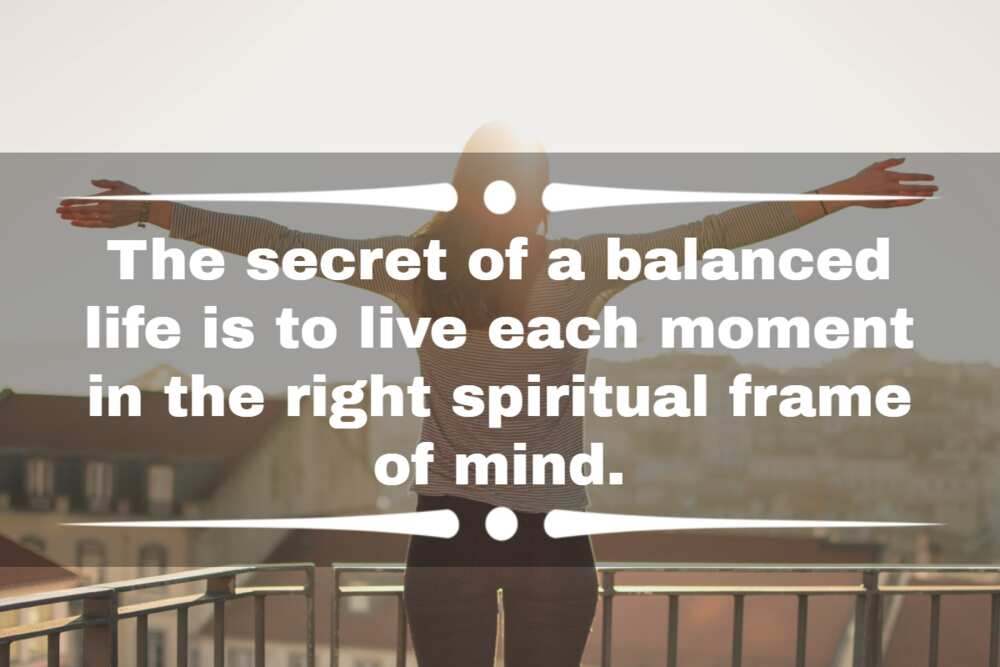 Balance does not imply being stuck or stagnant. It's about keeping your priorities straight while moving forward. These finding balance quotes will assist you in developing one of the best habits for living a long fulfilling life.
The main advantages of living a balanced lifestyle are stress reduction, improved general health, improved mental state of mind, and increased mood and energy. Balance quotes can help you remember why it's so important to stay calm and carry on.
READ ALSO: 100+ beautiful quotes on waiting to inspire patience in you
Legit.ng recently published an article with 100+ beautiful waiting quotes to inspire your patience. Patience can assist you in achieving your goals, maintaining a more positive outlook on life, and becoming less reactive, making you less likely to make poor decisions.
Patience makes it easier to accept setbacks and enjoy life more. It enables you to persevere and make more productive decisions, which usually leads to greater success. These waiting quotes will inspire you to wait patiently. They will assist you in getting through difficult times, regardless of your situation.
Source: Legit.ng