How to make it up to someone through text when you have drifted apart?
Did you physically move away from a special person, or did you lose track of their lives? How do you make it up to someone through text when you have drifted apart? Every human being gets to a point where they need to catch up or reconnect with another person. It takes some mental effort to reach out to them, whether the goal is to catch up or to rekindle the relationship.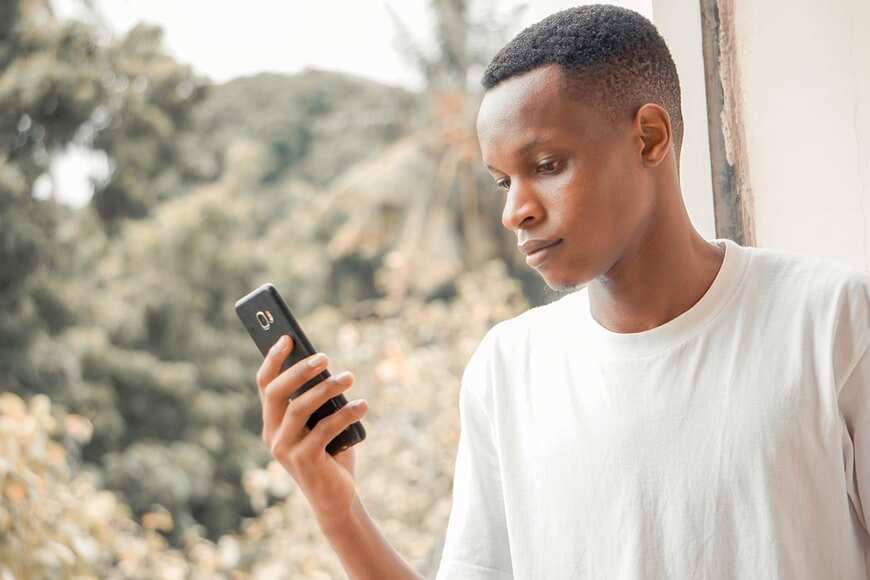 Many people wonder what exactly to say to someone after a long period of not being in touch. Learning how to make it up to someone through text when you have drifted apart is necessary to avoid awkwardness ad make it easier to reconnect. Read on to know how to approach the situation and restore your connection.
How to make it up to someone through text
Not talking to someone for a while can inevitably break the close bond you once shared. However, there is hope to rekindle your lost connections. Mastering how to text someone you haven't talked to in a while requires courage and a good choice of words.
If you feel nervous about sending the first text, do not fret as it is a normal human feeling. Even so, do not let your nerves, pride, or awkwardness stop you from reaching out to the other party. Instead, have a positive attitude because chances are they will be happy or flattered to hear from you again.
If you miss someone in your life but have not communicated with them in a long time, you can send them a message with the help of the guide below. Remember, you are at liberty to alter some words, phrases, or sentences to make your messages more personalised.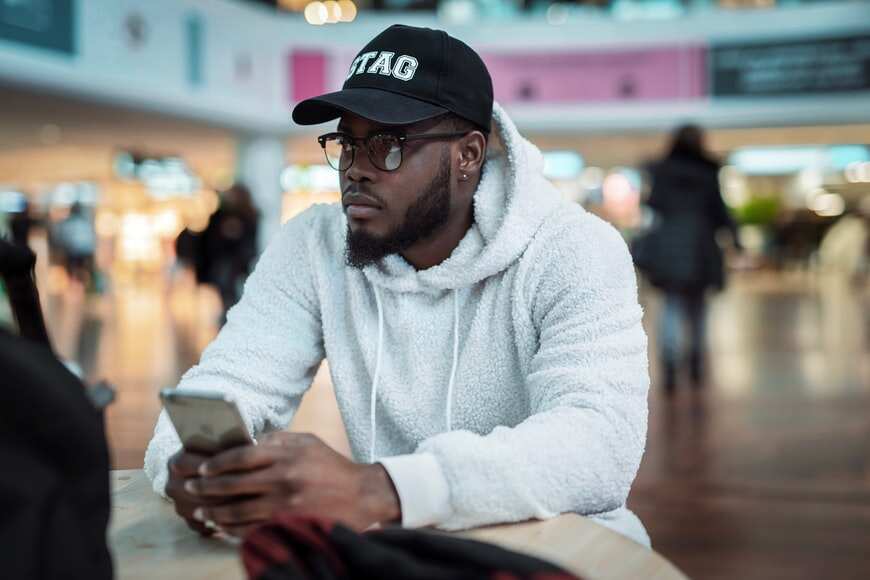 What should I text someone if I haven't talked to them in a long time?
If you wish to reconnect with someone special in your life, you can send them a simple, straightforward message. While being honest can make you feel vulnerable, it almost always results in positive feedback.
If you think the person no longer has your number, you can also mention who you are. Examples of straightforward messages are listed below.
I know it's been a while, but I just wanted to see how you're doing.
Hey, it's XYZ. How've you been?
How long has it been since I last saw/talked to you?
Another good approach is to use a significant life achievement to your advantage. For example, if you are aware that the special person has achieved a certain milestone recently, give a natural compliment before you find out how they are doing or where they are.
I heard you graduated. Congrats! How have you been?
Congratulations on your engagement. How are you?
I passed by your new store, and it is wonderful. I hope to catch up with you soon.
Happy birthday! Let's not let another year go by without talking.
Alternatively, you can send a light and playful message, depending on the nature of the relationship you had before. A casual text will let the person know you miss them and all the good moments you shared.
Can you believe it's been 10 years since we graduated?
My horoscope said I should text you today.
I just saw Twisted Lime Doritos at the store, and it made me think of you!
I just saw your story. Those cupcakes looked amazing! How's everything going?
If the person you wish to reconnect with was once a close friend, you can consider diving directly with a random message. Hopefully, you will pick up from where you left, as in the following examples.
Hey! Just wondering what your life is like these days. I'd love to catch up.
Want to meet up for my birthday this weekend? I'm meeting a few friends for dinner and would love to have you there!'
Did you ever read that book I gave you?
An alien abducted me, but now I'm back. How are you?
How do you fix a relationship after drifting apart?
Did you know that you can fix a relationship after drifting apart with a simple text? If you notice that you are drifting apart from a special one, do not panic. It is normal for human beings to disconnect, but you can salvage the situation.
To reconnect with them, send a message that expresses how you feel, and reminisce what brought you together. However, be careful not to complain or start an argument.
Instead, choose your words carefully to ensure they do not trigger undesirable emotions and reactions. Examples of simple messages you can send are listed below.
How has it been three months already!? Love you, miss you!
I totally ghosted you, and I'm sorry for that...
Was feeling sad that we haven't connected in a while. Could we talk or catch up soon?
Wow, I just had a flashback. Remember when we pulled that all-nighter in college?
Wanted to say that you're awesome, and I don't want to lose touch.
Hey, how do you feel about catching up?
I miss your face!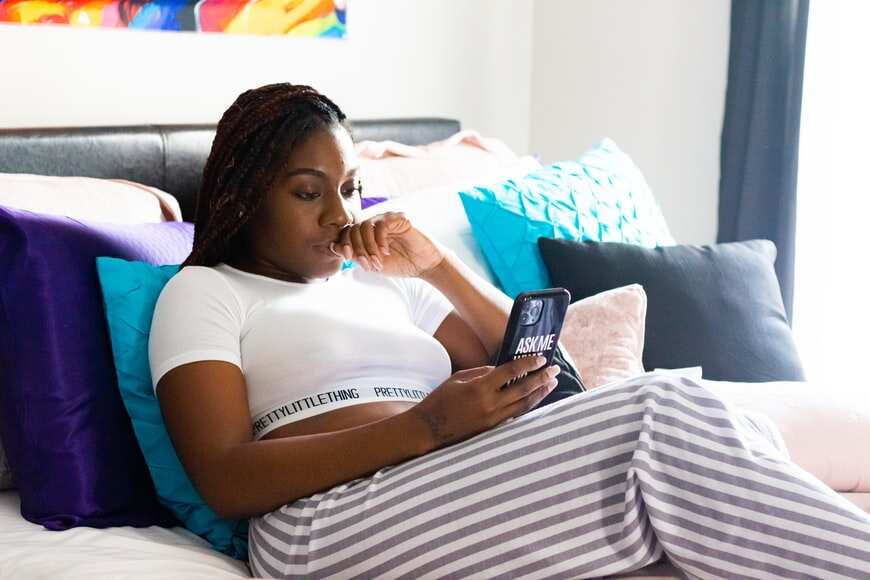 How do you make it up to someone over text?
Are you wondering how to make it up to someone through text message? Human beings will inevitably hurt each other and drift apart. If your words or actions made someone special mad or broke your connection, you can make it up to them via text.
To do this successfully, you must be willing to apologise for your words or actions. Offering a humble apology and accepting your fault forms a good ground for addressing the root cause of the problem.
It is also essential to see and accept the other person's viewpoint and validate them. Remember that you can agree to disagree without breaking your relationship forever. After the apology, you can clarify that you wish to reconnect with them. Examples of texts to send are listed below.
Wow, I can't believe I never answered this! I apologise. Can we meet for lunch tomorrow?
You are so important to me, and I hate that I made you doubt that. I am so sorry. What can I do to make us okay again?
I am so sorry for how things went down yesterday. I know I took it too far, and I hate that I made you feel anything other than loved and appreciated. I'm going to do better and make it up to you. Promise.
I've been such a homebody, sorry for not keeping in touch. Can I call you tomorrow?
Hey. I just want to let you know how much you mean to me. I'm so ashamed of how I behaved and the way I made you feel. Please forgive me. I promise I'll do whatever it takes never to do that again. Talk soon.
I'd love to apologise in person whenever you're ready. For now, though, please know that I'm sorry for everything. I wish I could take it back. I know I can't, but I promise I'll work on doing better for you and for us.
Although rekindling your connection with someone sounds exciting, things may not always work out as imagined. As you learn how to make it up to someone through text when you have drifted apart, maintain neutral expectations to avoid getting heartbroken. We hope the tips and messages given above will help you reunite with a special person in your life.
READ ALSO: Deep love messages for her: Emotional text messages to girlfriend
Legit.ng recently published deep love messages to send to her. It is not a secret that and women are more in touch with their romantic side than men.
Sending her deep love messages will, undoubtedly, make her feel special and loved. If you lack romantic words to send to her, the examples given in the article will help you figure out what message to send to her.
Source: Legit.ng