How to make Mac dark mode active: find the correct settings
One way of improving the display of your computer is to turn on the dark mode. Apple devices have this feature, but not many users know how to switch it on. If you are wondering how to make Mac dark mode active, this is the best time to learn how to do it.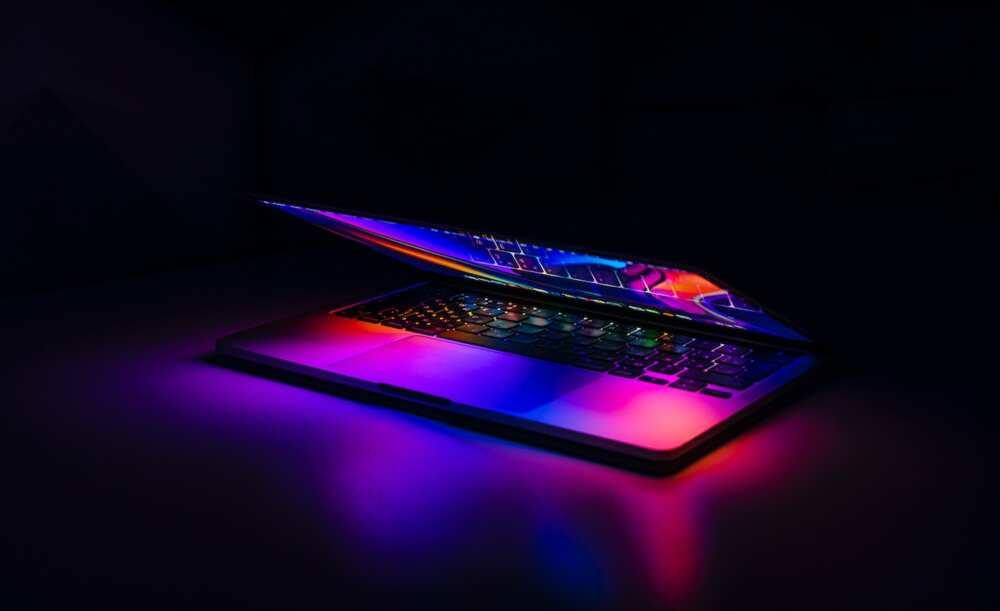 Besides the benefit of protecting the eyes from excessive light, some people also like the appeal of a dark computer screen as it makes some icons stand out. If you do not know how to make Mac dark mode active, this guide makes it simple in multiple ways.
How to turn on dark mode on MacBook using Control Centre
This seems to be the most straightforward way of switching to dark mode. Follow this step-by-step guide to turn it on.
Go to the "Control Centre" of the Mac device.
Select "Display."
Click the "Dark Mode" icon to active.
How to change Mac to dark mode using Siri
Siri is another easy alternative for switching to dark mode. Open the Siri app on Mac and speak command it to activate it. For instance, "Enable dark mode", and the application will execute the command.
Using Siri is the best option if you are not well-versed with the features of your computer and want to find an app or execute a task.
Enabling MacBook dark mode using System Preferences
Here are the steps to follow to turn on the dark mode in System Preferences.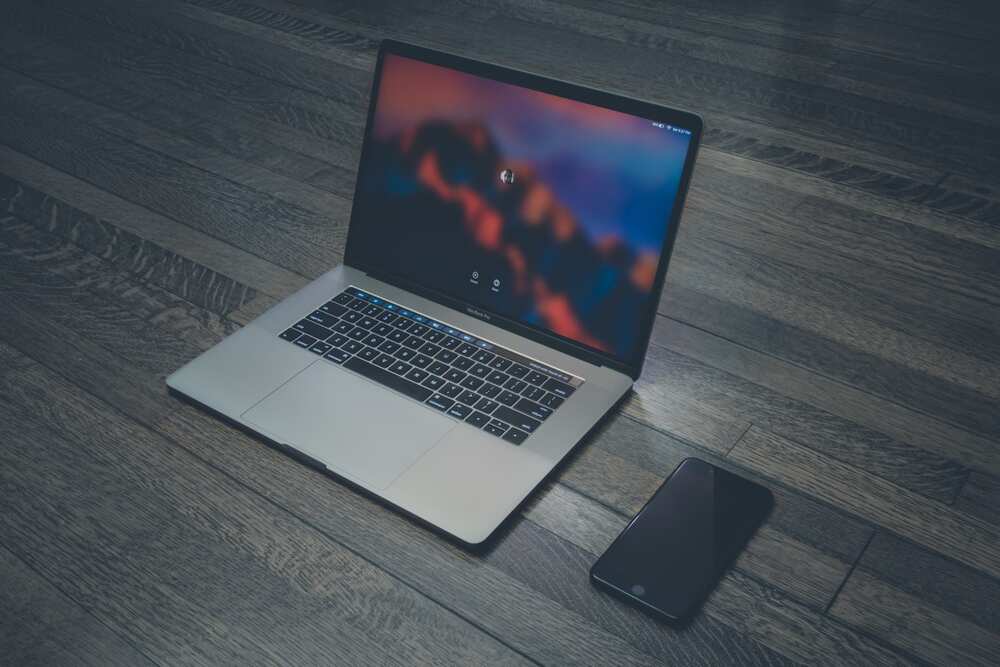 Click the Apple icon.
From the options on the menu bar, select "System Preferences."
Click "General."
From the three icons that appear next to Appearance, choose Dark to make your Mac dark.
How to automatically activate macOS dark mode
If you prefer using dark mode on Mac at specific times of the day, it may be bothersome to turn it on and off manually. The remedy is to opt for the automatic activation of the dark mode at a scheduled time. How do you do that on MacBook? Follow this simple guide.
Select the "Apple" icon.
Choose ""System Preferences."
Select "General."
Next to Appearance, click "Auto."
Set your preferred time for switching to dark mode under the "Night Shift" settings.
How to turn on night mode on Mac
Most people use night and dark modes interchangeably because they cannot tell the difference. While dark mode changes the user interface background to a darker colour, night mode makes the light emitted by the device warmer and less bright. To enable night mode on Mac, follow these simple steps: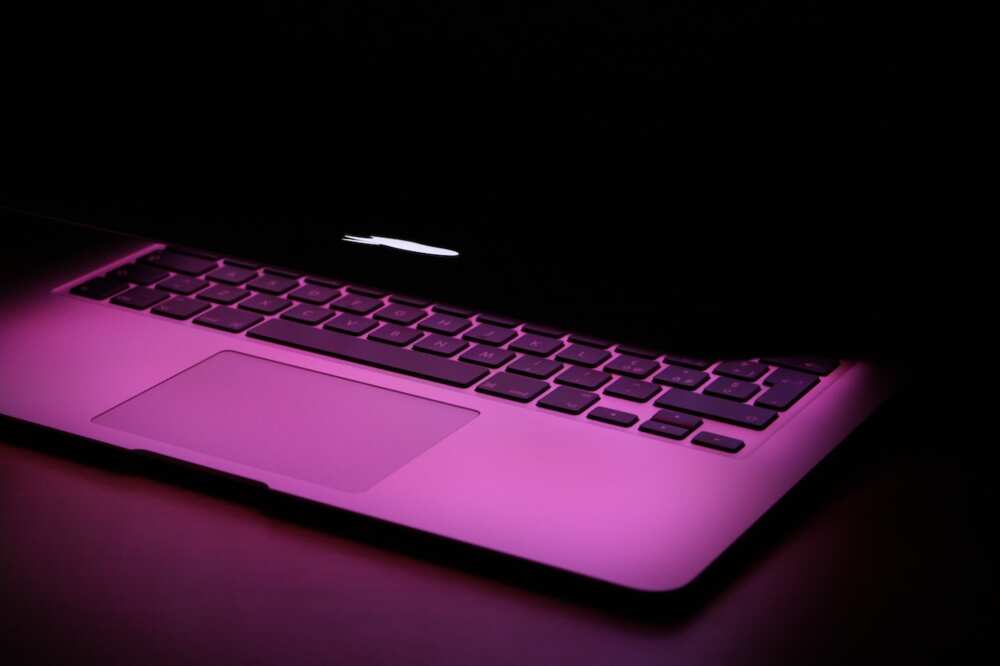 Open the Apple menu
Select !System Preferences."
Choose "Display."
Click the "Night Shift" option.
Select the "Schedule" menu.
Select "Sunset to Sunrise" to turn on and off night mode automatically.
Moreover, you can adjust the level of warmness on the "Colour Temperature" menu to suit your preference. Alternatively, you can instruct Siri to activate or deactivate night mode on MacBook.
How to turn off Dark Mode on Mac
Wondering how to change dark mode on Mac to light mode? Turning off the dark mode is as simple as turning it on. Now that you are conversant with turning the dark mode on, you can use the above guides but choose the Light Mode icon to finalise the process. It is even easier if you opt for Siri because you only need to command the app through text or speech to turn off the light mode.
FAQs
Why is there no dark mode option on my Mac? Some MacBook versions may require upgrading to macOS Mojave to access the dark mode feature.
What version of Mac has dark mode? Version 2.9 and have dark mode, but the lower versions will require the installation of macOS Mojave.
How do I make the dark mode darker? Activating dark mode makes your device's background dark. However, if that is not enough, you can turn on night mode to dim the light emitted.
Is Night mode better for studying? Night mode is friendly to the eyes but is not best for studying because the text is not as visible as in dark mode.
Which mode is better for the eyes? Night mode is the best since it dims blue light and emits a warm colour that does not strain the eyes.
Does dark mode reduce battery? There is no significant reduction in battery consumption when a device is in dark mode compared to other modes.
There are multiple ways of how to make Mac dark mode active. The mode is appealing and makes your texts, applications, and other Mac features stand out. On the other hand, night mode reduces the device's light intensity, making it warm and friendly to the eyes.
READ ALSO: How to stop MTN from deduction my credit when browsing
Legit.ng recently published how to stop credit deduction by MTN when surfing the internet. Ever wondered why your credit was depleted so fast when browsing? This can be disappointing, but it is avoidable.
Browsing your credit is more expensive than purchasing data bundles. However, sometimes when your data bundles are depleted, your internet charges are deducted from your credit, and it is costly. To avoid such extra unplanned expenses, read this article to find a guide on how to stop credit consumption when browsing.
Source: Legit.ng