Eudoxie Mbouguiengue's biography: what is known about Ludacris' wife?
Eudoxie Mbouguiengue Bridges is widely known as the partner of the famous American rapper Ludacris. She often attends public events with her husband, sparking interest among her husband's fans. So, who is Ludacris' wife, and what is there to know about their marriage?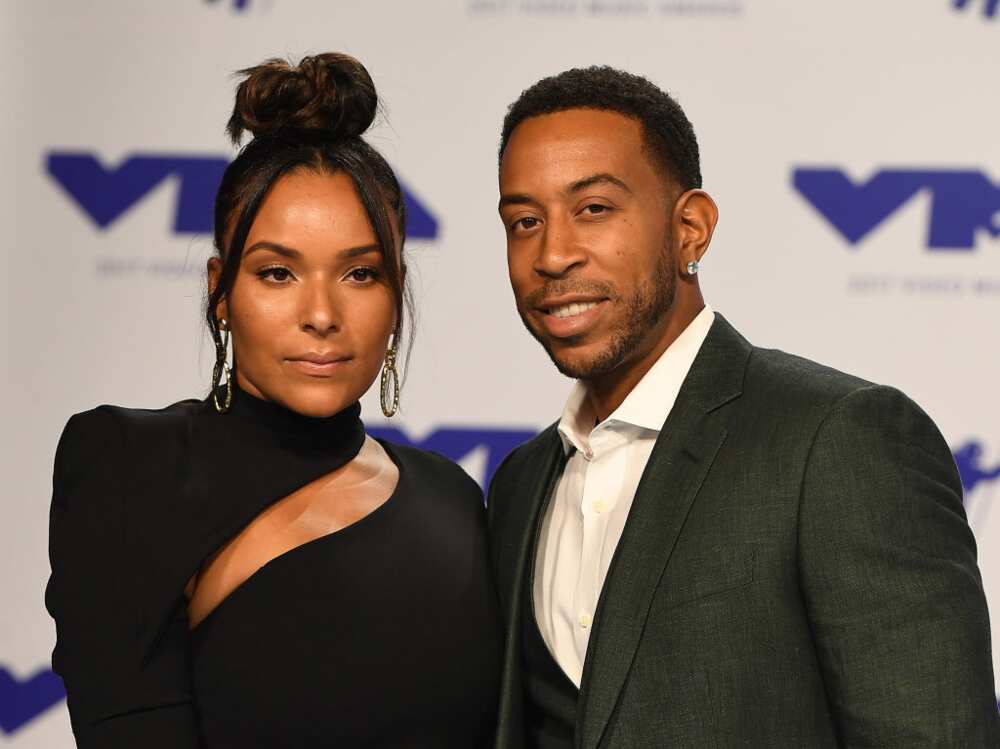 Ludacris' wife, Eudoxie Bridges, has been by the rapper's side for a long time. She also has a fascinating life story of her own.
Profile summary
Full name: Eudoxie Mbouguiengue Bridges
Gender: Female
Date of birth: May 14, 1986
Age: 35 years (as of 2021)
Zodiac sign: Taurus
Place of birth: Gabon, Central Africa
Current residence: United States
Nationality: Gabonese
Ethnicity: African-American
Sexuality: Straight
Religion: Christianity
Height in feet: 5"5
Height in centimeters: 165
Weight in pounds: 145.5
Weight in kilograms: 66
Eye colour: Dark brown
Hair colour: Dark brown
Father: Jermaine Agnan
Siblings: 1
Sister: Christella Nso
Marital status: Married
Husband: Christopher Brian Bridges (Ludacris)
Children: Cadence Gaelle Bridges, Chance Oyali Bridges
Occupation: Model, social activist, entrepreneur
Instagram: @eudoxie
Eudoxie Mbouguiengue's biography
Who is Ludacris married to? The rapper's spouse, who he has been married to since 2014, is a successful model and businesswoman who founded her own charity.
How old is Eudoxie?
As of 2021, Eudoxie Mbouguiengue's age is 35 years. She was born on May 14, 1986, and her zodiac sign is Taurus.
Early years
Eudoxie grew up in Gabon, West Africa. Eudoxie Mbouguiengue's dad, Jermaine Agnan, was American, and her mother was Gabonese.
Eudoxie Mbouguiengue's ethnicity is African-American. Her name is pronounced "Eh-dox-ee", according to her Instagram.
Her childhood was a challenging time for her, as she grew up in impoverished circumstances and did not always have enough food. As a child, she went through verbal, mental, and sexual abuse.
Eudoxie Mbouguiengue's parents brought her to the United States, where she went to school. When she arrived to America, she barely knew English but she managed to successfully finish her education and graduate.
What does Eudoxie do for a living?
Currently, she works as a fitness model.
Aside from that, she is a successful businesswoman and the founder of the Unspoken Angels charity, which is designed to help African and African-American women that have endured abuse. This charity was her long-lasting desire, as she strived to help those who suffered the same mistreatment as she did.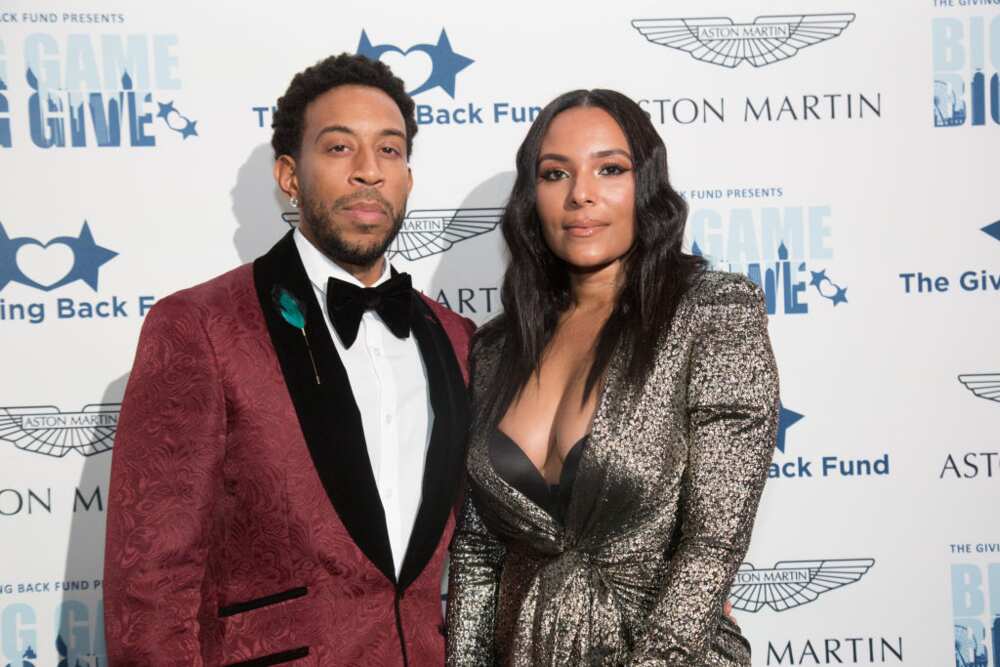 Additionally, this woman is a writer. She wrote a book about her experiences titled Unspoken Angel: My Story Through Her Eyes. This book is a story of her life, which details her painful experiences as a child and all the abuse she went through before moving to the United States.
How did Ludacris and Eudoxie meet?
The rapper and his spouse met all the way back in 2008. Eudoxie was present at LudaDay Weekend, which took place in Atlanta.
The two quickly became friends. However, it was only in 2009 that they officially started dating.
Until 2014, they had been in a committed relationship without rushing to get married. However, on Christmas 2014, Ludacris finally decided to pop the question to his girlfriend. He proposed on a private jet, as the words "Eudoxie, will you marry me?" were projected on the ground.
They had a quick and spontaneous wedding, as they had no time to make big plans.
Eudoxie Mbouguiengue's kids
The couple welcomed their first child, Cadence Gaelle Bridges, in June 2015. Both parents often share pictures of their little daughter on social media.
Mrs. Bridges went through a traumatic experience in 2018 when she suffered a miscarriage. She has been open about it on social media.
In 2020, the rapper and his wife announced that they were expecting their second child together. Another baby girl was born in July 2021, and she was named Chance Oyali Bridges. Ludacris was excited about the birth of his youngest daughter, announcing it on social media and joking about "the movie "Girls, Girls, Girls, Girls" starring Chris Bridges coming soon."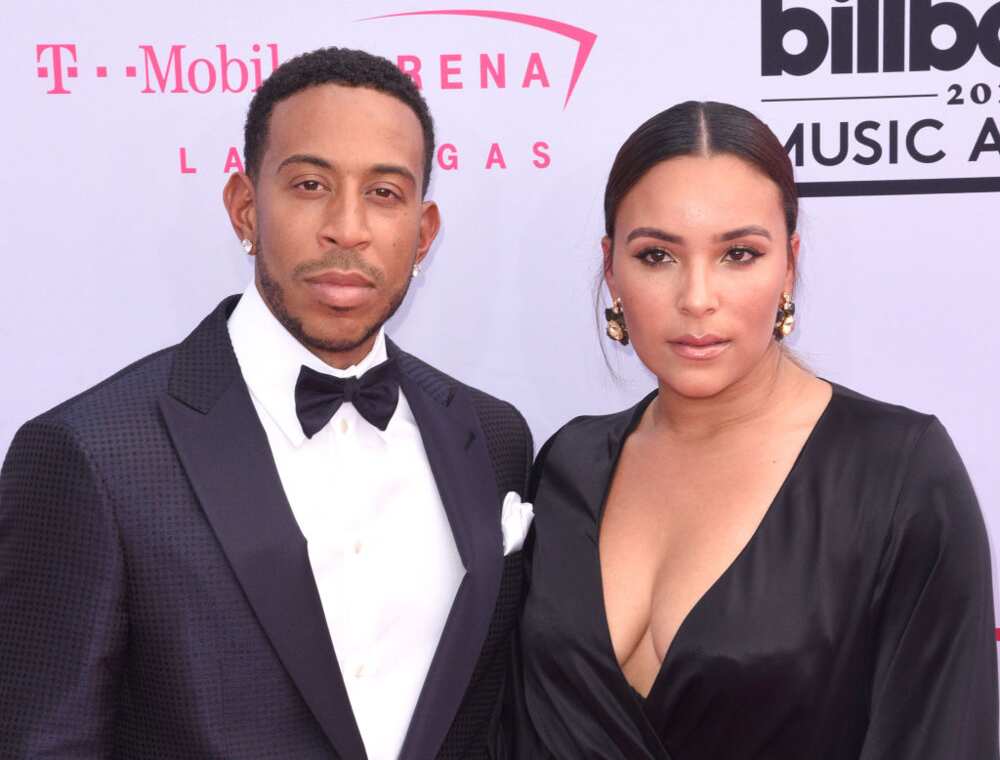 Apart from his two youngest daughters with Eudoxie, Ludacris is also a father to three more girls: Shaila Scott (24), Karma Bridges (20), and Cai Bella Bridges (7).
All of Ludacris' kids are loved and appreciated by their father, and Eudoxie is a good stepmom to his oldest children.
Eudoxie Mbouguiengue Bridges is a strong woman who is known as more than just a famous rapper's wife.
READ ALSO: Lilianet Solares' biography: What is known about CT Tamburello's wife?
Legit.ng reported about Lilianet Solares, who is the wife of reality TV personality Chris "CT" Tamburello. This woman, also known as Lilli, is a Cuban model who prefers to stay out of spotlight.
Are there any exciting facts about Lilianet apart from her marriage to the prominent TV star? Learn more about her career and personal life.
Source: Legit.ng