10 most expensive cars in Nigeria and their wealthy owners
Nigeria is among the countries with the most billionaires and millionaires in Africa. The wealthy from Nigeria can afford some of the most expensive cars despite the economy not doing well. Owning a luxury car in Nigeria is a symbol of status and influence. These are the most expensive cars in Nigeria and their wealthy owners.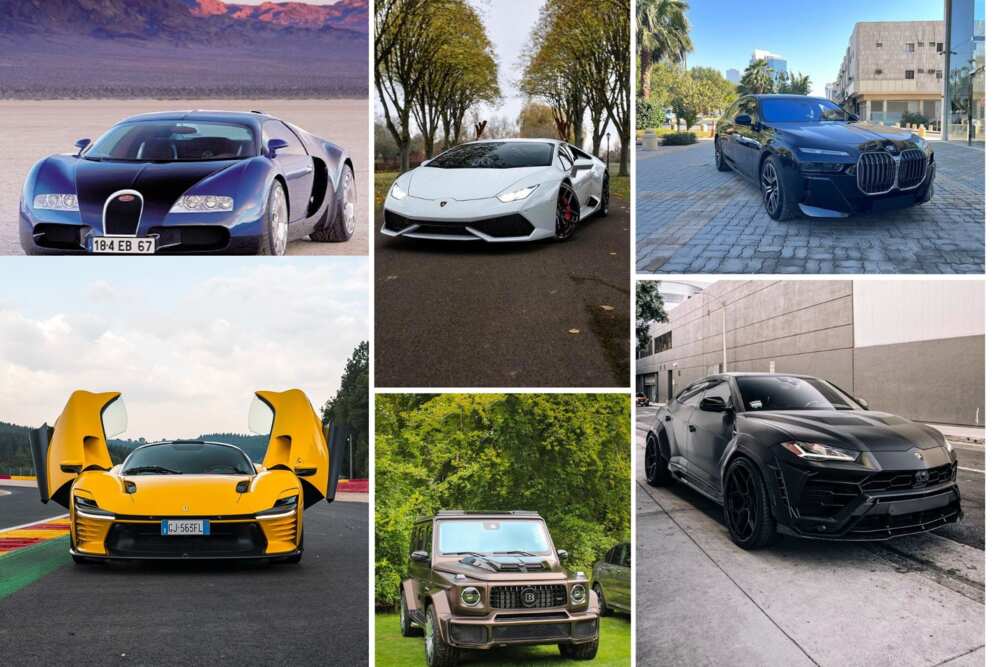 There is no doubt you'll find many expensive luxurious cars of the world in Nigeria. However, owning a luxurious car does not make you rich. These cars have many features you will not find in an average car. From Rolls Royce Cullinan to Bentley Bentayga, Nigerians do not play when it comes to exotic cars.
Most expensive cars in Nigeria and their owners
Nigerians are known for buying expensive things, including exotic cars. Most of these people who own posh cars are politicians, business people and celebrities. Here is a list of the most expensive cars in Nigeria and their wealthy owners.
10. Ferrari – Dino Melaye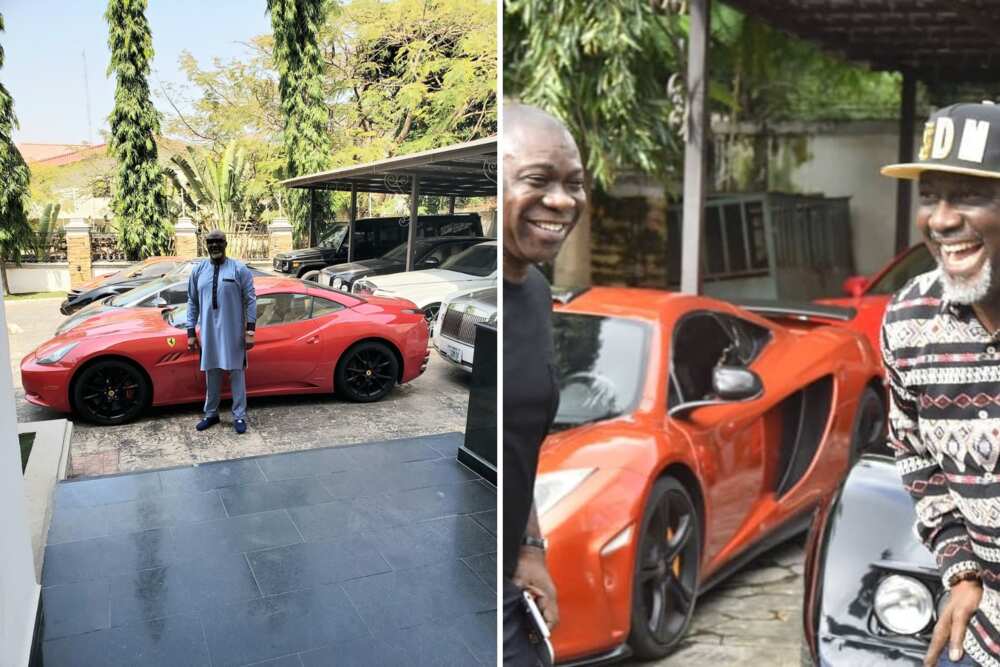 Dino Melaye is a politician, a former senator and was once a member of the House of Representatives. Melaye represented the Kogi district under the People's Democratic Party and became famous as the 'singing senator'.
This famous politician has several posh cars in his garage. He owns a Ferrari, renowned for incredible speeds, sound, sophisticated luxury and pricey. Ferrari is known for the "flat plane" crankshaft engine. The Ferrari marque has a near-mythic status all over the world. This vehicle costs N100 million.
9. Bentley Bentayga — Davido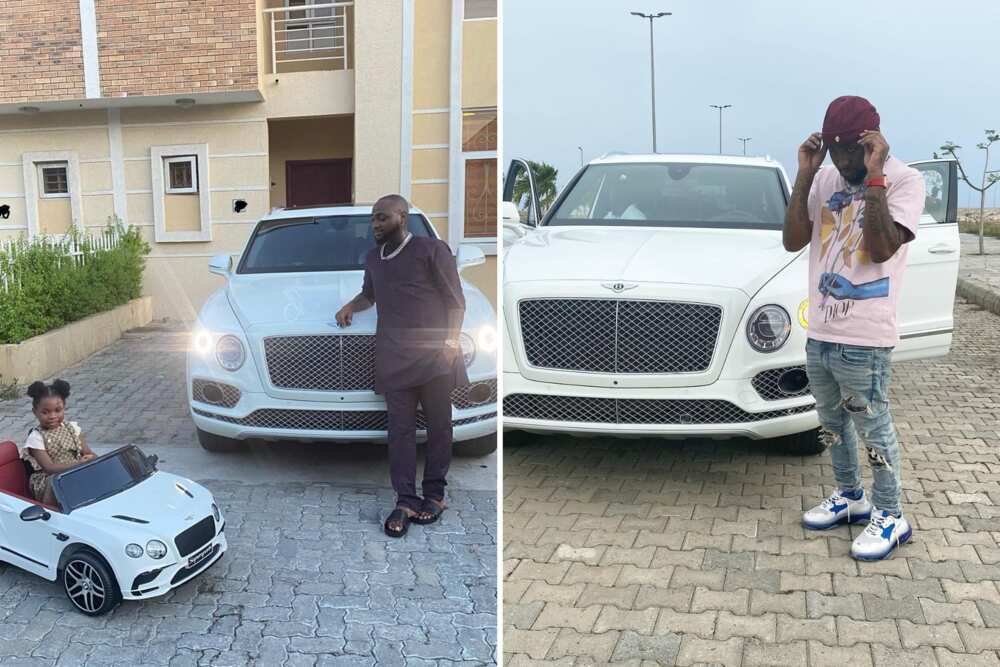 Born Ayobami Adeleke is a Nigerian musician, songwriter and music producer. Davido is the son of Nigerian billionaire Adedeji Adeleke. He, however, claims has earned his wealth through his hard work in the music industry.
Davido parted with considerable money to buy a brand new 2018 Bentley Bentayga. The car, purchased in Atlanta, cost approximately N133 million and was later shipped to Nigeria.
8. Brabus G Wagon — Jowi Zaza
Joseph Eze Okafor, Jnr, popularly known as Jowi Zaza, is one of the young billionaires in Nigeria. The 36-year-old was born into money as his father, Chief Joseph Eze Okafor, is an oil and gas business mogul.
Jowi owns many luxurious cars in his garage, including a Brabus G Wagon worth over N250 million. It has a V-12 engine that makes 900 horsepower and 1106 lb-ft of torque. It can accelerate from 0-62 in just 3.8 seconds, and the high speed is limited electronically to 174 mph.
7. Lamborghini Urus — Wizkid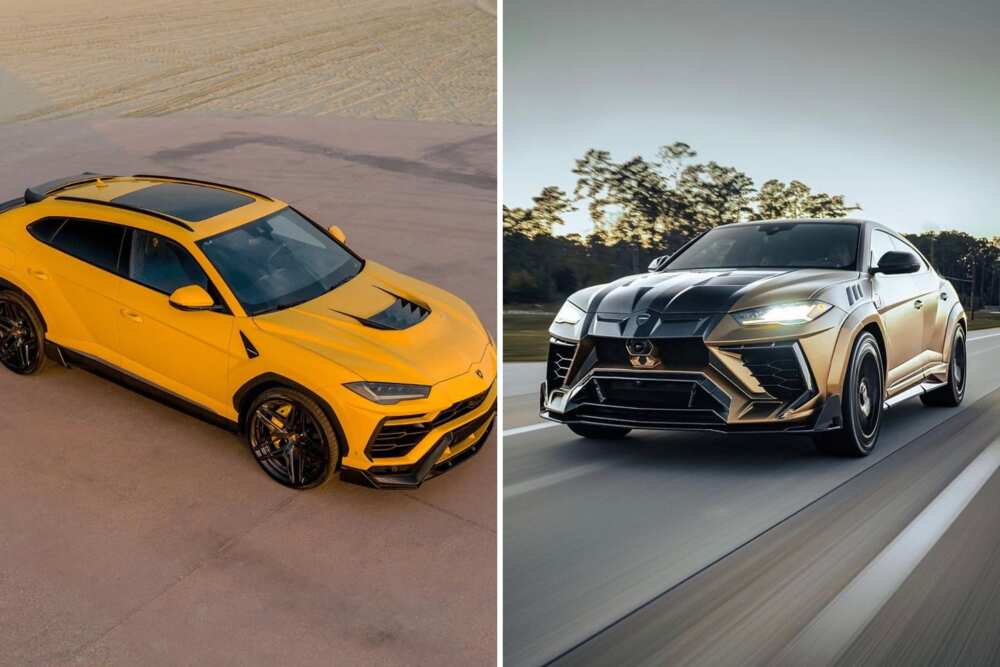 Wizkid, also known as Ayodeji Ibrahim Balogun, has been in the music industry since he was a teenager. He has produced hit after hit, and his music is recognized nationally and internationally. He is also one of the richest musicians in Nigeria.
Wizkid owns a luxurious Lamborghini Urus worth over N120 million. The exterior of this ride is expertly designed with Lamborghini badges, LED headlights and Y-shaped LED daytime running lights. It has a twin-turbo V-8 that makes a massive 641 horsepower and 627 lb-ft of torque. This is paired with a permanent all-wheel drive and an eight-speed automatic transmission.
The Lamborghini Urus can move at a speed of 190 mph, accelerating from 0 to 60 mph in 3.1 and running a quarter-mile in 11.3 seconds at 121 mph.
6. Rolls Royce Phantom — Chibuzor Madubuko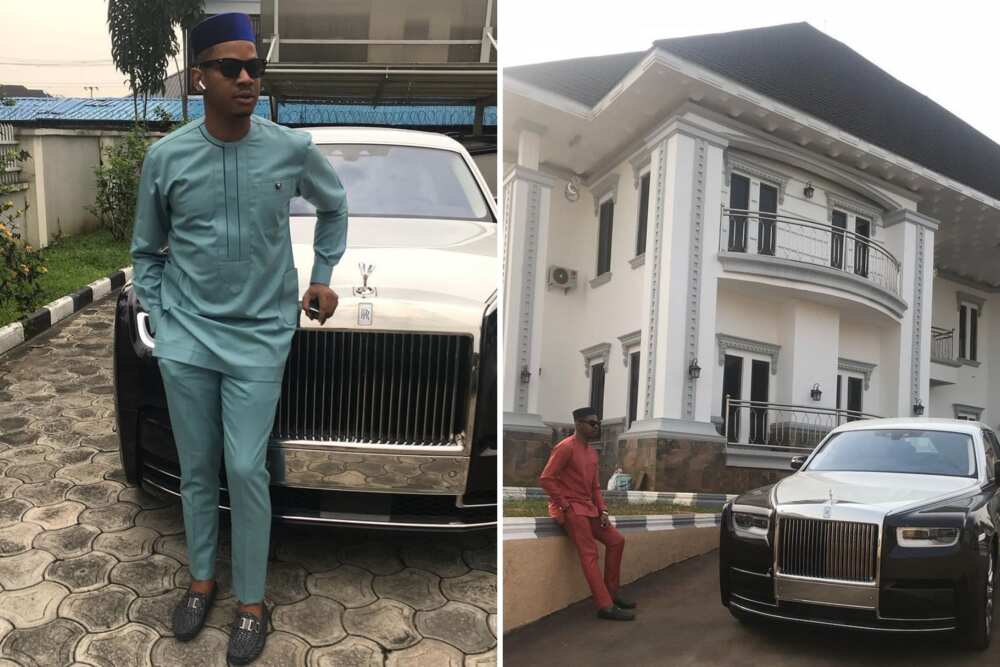 Chibuzor Madubuko, known as Man Like Chico, is a Nigerian billionaire. He comes from a wealthy family of business magnate Chief Chinedu Benson Madubuko. Mr Madubuko is the founder and CEO of De Chico Group and hails from Anambra state.
Chibuzor owns a Rolls Royce Phantom worth over N190 million. A Rolls Royce Phantom gives you a taste of royalty. The exterior and interior are made from high-quality materials. It has a 563-hp twin-turbo V-12 and an eight-speed automatic, which delivers massive power to the machine.
5. Bentley Mulsanne — Aliko Dangote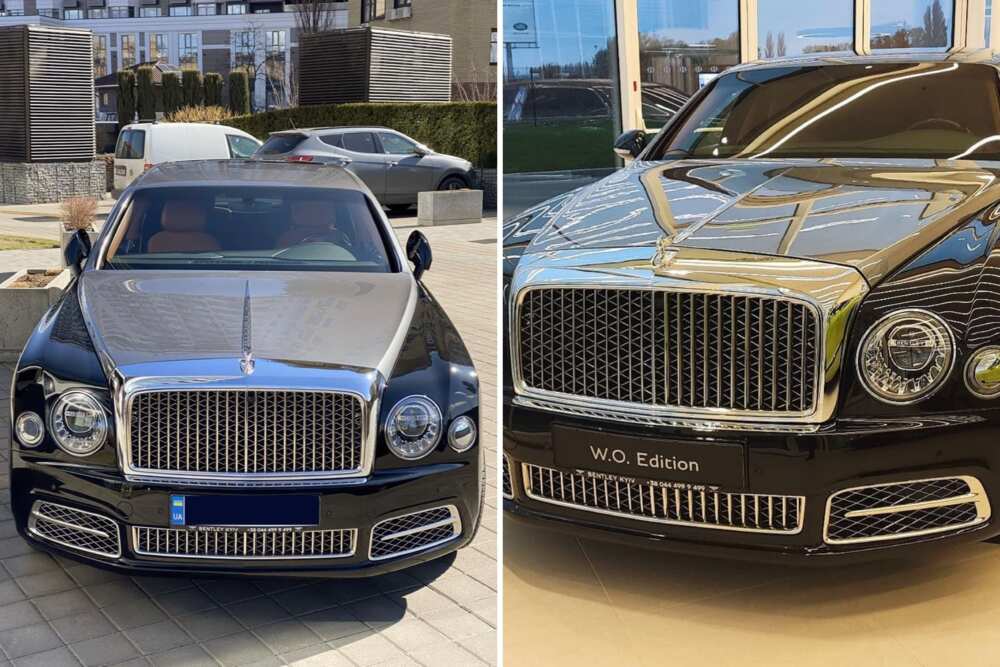 Aliko Dangote is undoubtedly the wealthiest person in Africa. The business mogul was born on 10th April 1957 to a wealthy Muslim family in Kano State, Nigeria. He has been in business since he was a young boy.
Aliko Dangote has several luxurious vehicles in his garage. One of these expensive cars is the Bentley Mulsanne. The Mulsanne range of cars is the ultimate statement of Bentley's innovation, craft skills and automotive artistry.
The design captures the essence of the marque with an artisanship of the highest order, both inside and outside. The car has a unique four-mode air suspension, creating a fluid sensation when driven on different surfaces. The vehicle costs over N200 million.
4. Lamborghini Aventador — Olamide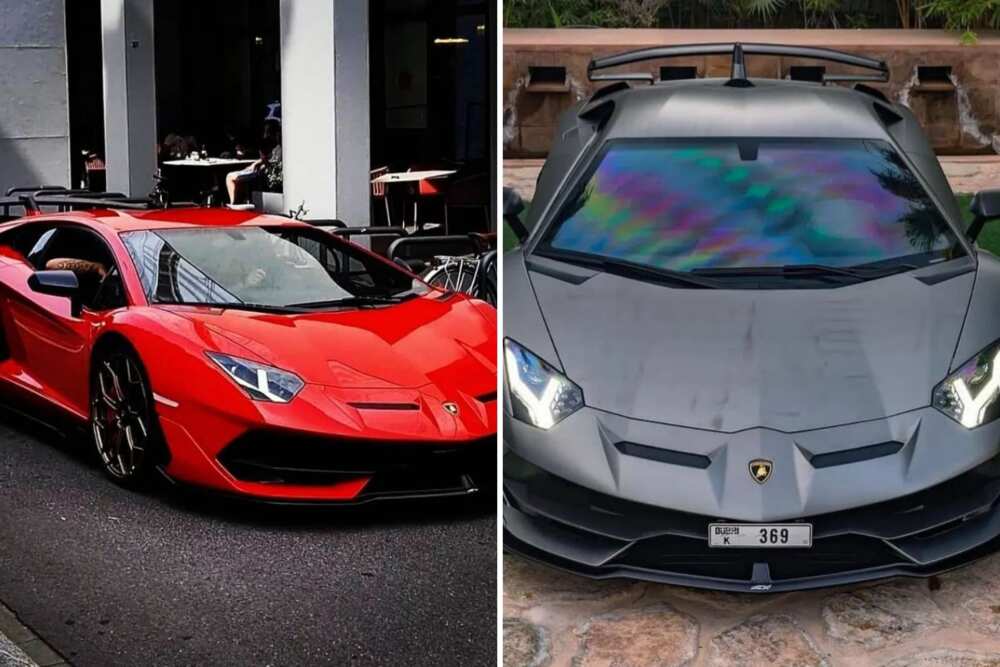 Olamide, born Gbenga Adedeji, is one of the best rappers in Nigeria and has lots of money. The Baddo Master has produced various award-winning songs and has won many awards. He is among the most expensive car owners in Nigeria. One of his expensive cars is a brand-new Lamborghini Aventador worth approximately N218 million.
Lamborghini Aventador is a statement car with brilliant aesthetics and top-notch performance. It has a high pick-up engine speed of 6.5 litres V-12, generating 740 CV at 8,400 rpm. This incredible acceleration moves from 0-100 km/h in just 2.9 seconds.
3. Rolls Royce Cullinan — Davido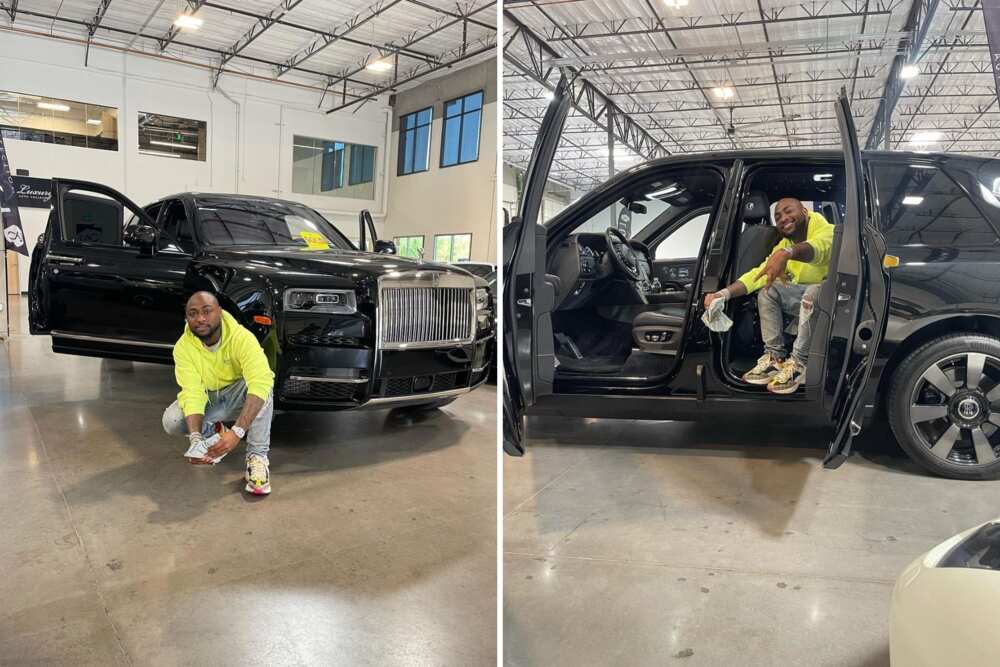 The 'Omo Baba Olowo' himself, Davido, is ranked as one of Nigeria's most expensive car owners. He was born Ayodeji Ibrahim Balogun on 16 July 1990 in Ikeja, Nigeria, and he is the second richest musician in Nigeria. Davido has many exotic cars in his garage, but the most costly is the Rolls-Royce Cullinan 2019, worth over N350 million.
The car has a twin-turbo 6.7-litre V-12 and provides 563 effortless horsepower. It is tranquil and estimates a 0-60-mph time of just 4.8 seconds. The Rolls Royce rides on an air suspension and adjusts its height automatically using a road-scanning camera. It has a spacious cabin lined in leather, lambs-wool carpeting and milled-aluminium accents.
2. Maybach 57S Knight Luxury — Aliko Dangote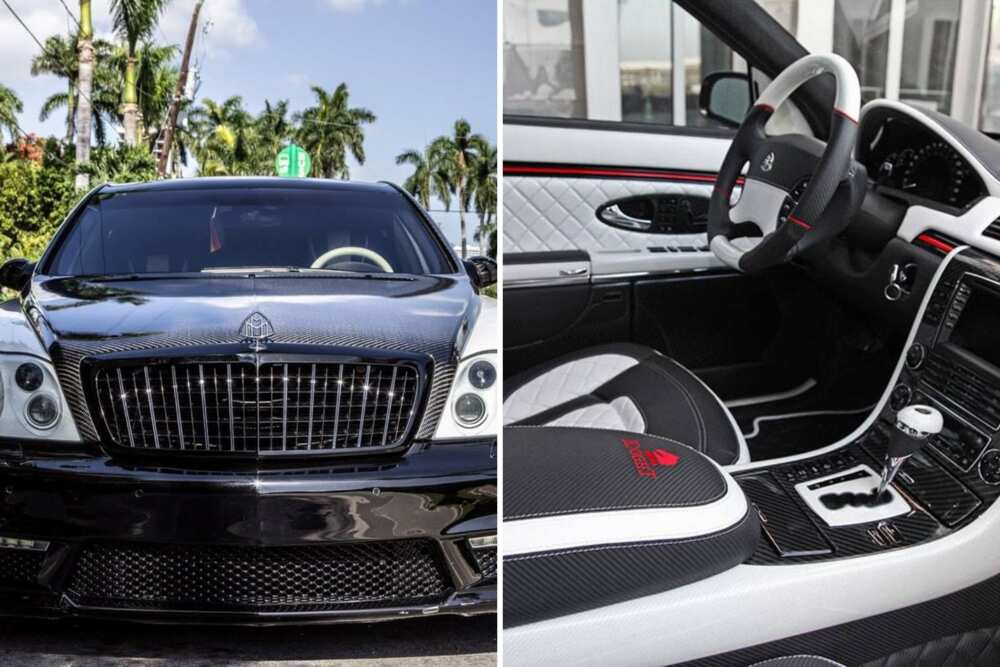 As the richest man in Africa, Aliko Dangote owns a fleet of expensive cars in Nigeria. He is a proud owner of a luxurious Maybach 57S Knight Luxury, which he uses for official trips.
American Studio Knight Luxury, Maybach 57S has a refined new look and enhanced technical parts. The fibre hood, boot lid and door material are lightweight carbon. With a 712 hp 12-cylinder twin-turbo engine, this machine is worth over N360 million.
1. Bugatti Veyron — Dino Melaye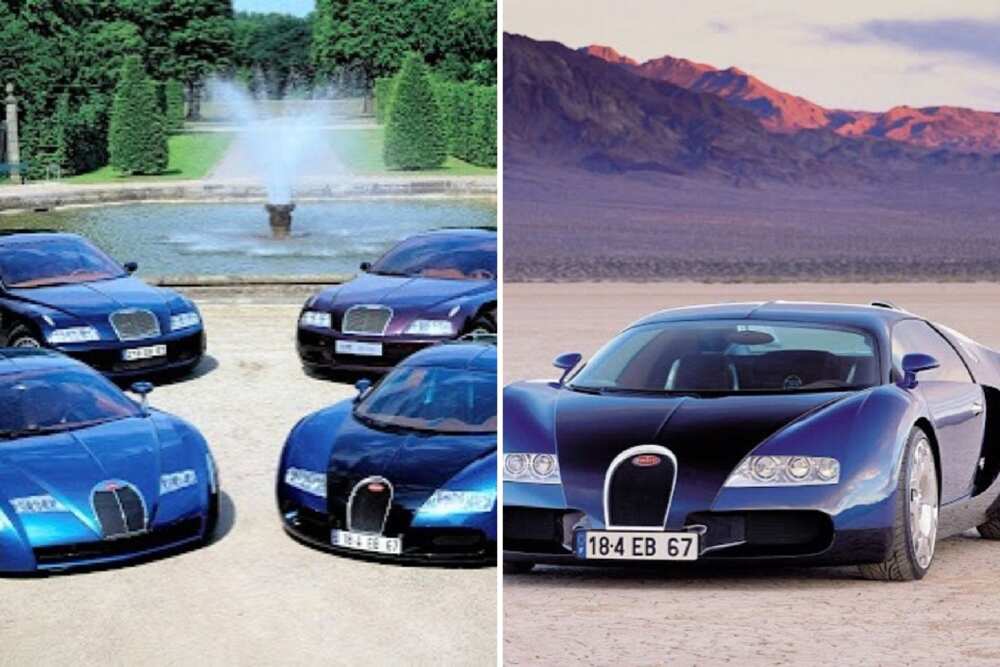 Dino is one of the wealthiest politicians in Nigeria. He is a proud owner of the most expensive car in Nigeria. This is the exotic Bugatti Veyron. This luxurious car cost him nothing less than N1.1 billion.
The Bugatti Veyron can move up to 431km/h and accelerate up to 100km/h in 2.5s. This exquisite car is prestigious and comes with high-quality material, up-to-date infotainment and intelligent ergonomics. This machine is also owned by the wealthiest man in Africa, Aliko Dangote.
Who owns the most expensive car in Nigeria?
The most expensive car in Nigeria is a Bugatti Veyron which is owned by Dino Melaye and Aliko Dangote.
Which celebrity has the most expensive car in Nigeria?
Davido owns is the celebrity who owns the most expensive car in Nigeria. He owns a Rolls Royce Cullinan.
Owning a luxurious car is expensive, but maintaining it can be unsustainable. For this reason, only the wealthy can afford to buy and keep these expensive cars. The owners are primarily politicians, businessmen and celebrities. The aforelisted is considered the most expensive cars in Nigeria.
READ ALSO: Most expensive tequila bottles in the world: 20 priciest brands
Legit.ng published an article about the most expensive tequila bottles. Tequila is one of the standard drinks in South America, particularly in Mexico. Although the drink retails as low as $10, it has grown popular and expensive worldwide. These are some of the most expensive tequila bottles in the world.
Tequila is a drink made from agave tequilana, also known as the Weber blue agave plant. It is a great drink, and its lovers enjoy it as a cocktail, shots, and sipping. As with any other drink, the quality of tequila is measured by age, purity and flavour intensity. The bottle design also plays a role in the pricing of tequila.
Source: Legit.ng