- The federal government has dismissed all allegations of forgery against the former clerk of the National Assembly, Salisu Maikasuwa and his deputy Benedict Efeturi
- Maikasuwa and Efeturi were charged alongside Senate President Bukola Saraki and his deputy, Ike Ekweremadu, for allegedly falsifying the Senate standing rule 
- The duo were arraigned on June 10, 2016 and pleaded not guilty to the charges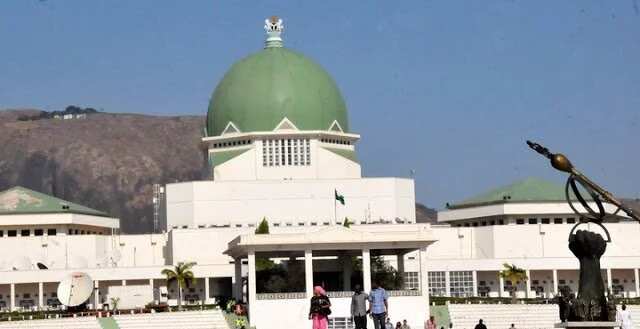 The federal government on Friday, October 7, dismissed all allegations of forgery against a former Clerk of the National Assembly, Salisu Maikasuwa, and his deputy Benedict Efeturi, Premium Times reports.
Maikasuwa and Efeturi were charged alongside the Senate President Bukola Saraki and the deputy Senate President, Ike Ekweremadu, for reportedly falsifying the Senate standing rule to help the Senate President and his deputy emerge leaders of the National Assembly in June, 2015.
READ ALSO: Forgery: FG desperate to indict Saraki, Ekweremadu
They were arraigned on June 10, 2016 and pleaded not guilty to the charges.
Meanwhile, the federal government on Thursday, October 6, dismissed the allegations against Saraki and Ekweremadu and filed an amended charge before the High Court of the Federal Capital Territory, Abuja, against Messrs. Maikasuwa and Efeturi.
Odubu Loveme, a litigation officer with the Federal Ministry of Justice,who spoke to Premium Times said that government had made fresh applications to amend the charges, so that only Maikasuwa and Efeturi would continue to face trial.
However on Friday, the counsel to federal government on the matter, Aliyu Umar, said his client was withdrawing the entire charge at the Abuja High Court to allow a similar matter at the Federal High Court proceed.
Source: Legit.ng