- Dino Melaye, a Nigerian senator from Kogi, is known to be controversial and love the good things of life including cars
- However, his latest collection which he calls the 1923 Rolls Royce has become a major subject following discovery that he may have lied about it
The latest alleged expensive car bought by Senator Dino Melaye, a representative from Kogi state, has been discovered to be fake according to a finding conducted by Sahara Reporters.
The report said controversial Melaye has been parading a cheap MG-TD replica of a Rolls Royce car worth N180 million.
The report said Melaye's associate had circulated a statement that the senator bought the classic Rolls Royce estimated at $400,000 (N180 million).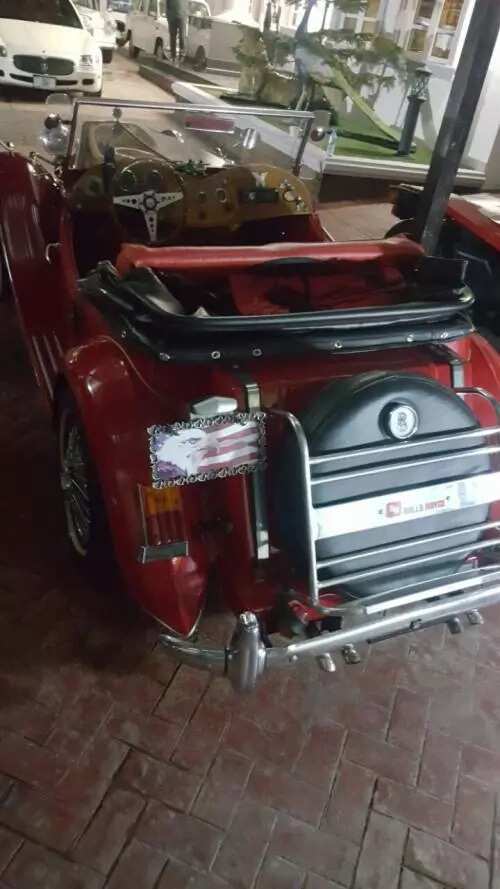 According to the statement, the 1923 model Rolls Royce which is 93 years old is a rare collectible item that is not only scarce but very expensive.
READ ALSO: Senator Melaye buys N180m supercar amid recession (Photos)
The medium said it contacted three antique car experts located in the United States on the details of Melaye's car only to receive a shock that the car is not a Rolls Royce, but a British-made MG-TD, with parts from a Volkswagen Beetle.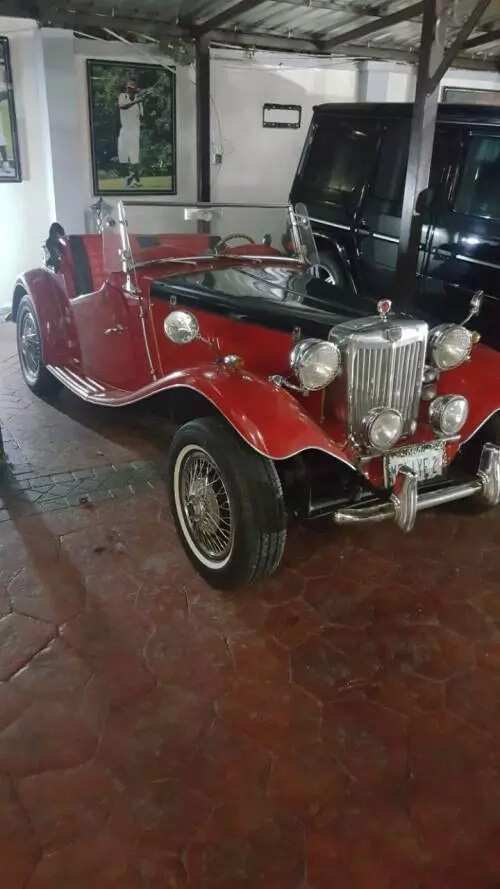 One of the experts, George Medynski, who owns Tuxedo Moto Sport, said the car was one of the worst replica MGs.
He added: "You couldn't get any cheaper, crappier and it is probably worth nowhere near $10,000 and probably cost between $4,000-$6,000.
"I am offered these lepers all the time.
READ ALSO: 4 CONTROVERSIES of Dino Melaye
"It's not a Rolls Royce and it's not even a real MG-TD.
"Look at the front-end picture. On the inside of both wheels you can see that's a Volkswagen suspension from the old Beetles.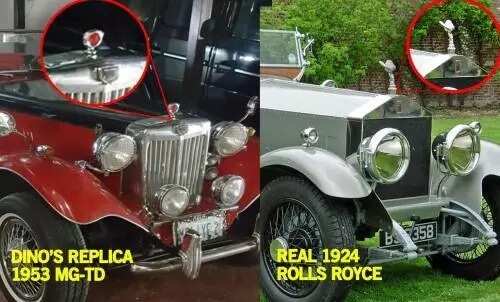 "It's absolutely worthless. The body is made of fiberglass, the gauges don't look right, the gas tank, everything" is wrong compared to the original MG-TD.
He described Melaye's car as having a coach built body made from wood with metal folded around it. It was probably the last kind of car to come out of England coach built.
READ ALSO: Police brutality: Senator Dino Melaye gets N10m in damages
"They stopped making [MG] coach built cars in 1955 and MG went out of business in 1980.
"They made 30,000 MG-TDs and out of that 30,000 in the world a real nice one is probably worth $45,000-$60,000, the replica is worthless," he said.