The Nigerian Naira on Tuesday, October 4, dropped one point at the parallel market to trade at N476/$1 as against the N475/$1 rate it was yesterday.
According to traders, the dollar liquidity remains a major challenge in the market, but the rate looks to be stabilizing following the introduction of Travelex, a licensed forex dealer.
READ ALSO: Naira stays unchanged at N393/$1 at parallel market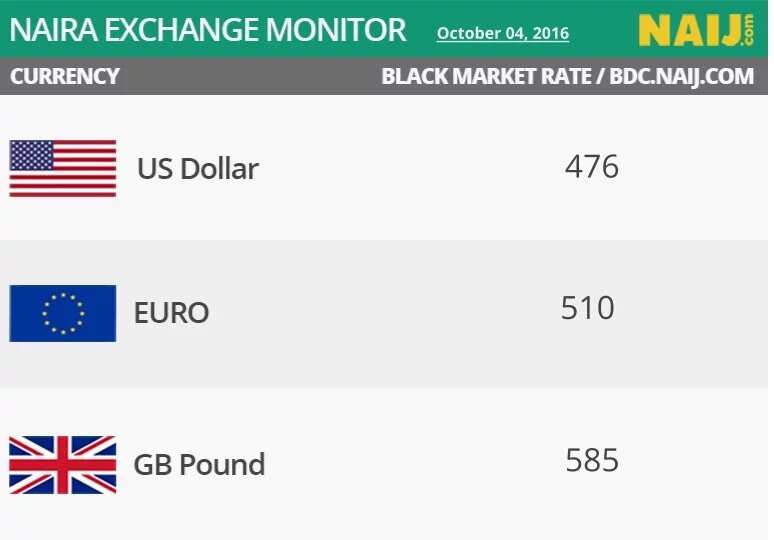 It would be recalled that the Association of Bureau De Change Operators of Nigeria had last week, predicted the naira would recover due to the introduction of Travelex, a licensed forex dealer.
READ ALSO: Naira crashes to N425/$1 at parallel market
According to Alhaji Aminu Gwadabe, Travelex has the technology to sell forex to about 1,000 BDCs in a couple of hours, which is a major advantage.
However, Legit.ng gathered that the plummeting of the Naira was as a result of the anticipated return of transfer of dollars abroad by Travelex through the Bureau De change (BDCs).
The arrangement, introduced by the CBN August last year, to facilitate the transfer of money outside the country for payment of students' school fees, has faced serious hiccups with acute shortage of dollar.
The fall of the local currency comes just after European Union (EU) official Fillippo Amato advised the federal government to devalue the Naira as part of measures to tackle the economic recession.
According to Amato, the recession was a recent development which was due to a number of factors, including the fall in oil prices and resurgence of militancy in the Niger Delta.
Meanwhile, you can check out Legit.ng's bureau de change 'market' here for the best rates on foreign exchange.