Adams Aliyu Oshiomhole has been sworn in as the new APC chairman at the Eagles Square on Sunday June 24, 2018.
He was born on April 4, 1952. He was formerly the president of the Nigeria Labour Congress (NLC) and he became prominent when he led several campaigns against high oil prices in Nigeria.
He was the governor of Edo state and he actively supported the governor-elect, Godwin Obaseki who won in the recently concluded Edo election. Adams Oshiomhole was also instrumental to the victory of All Progressives Congress at the 2015 election.
During his his eight years of rule, there were some initially controversial periods, but on the whole, most believe that he did some truly remarkable things, here is a short list of some things we might never forget.
Legit.ng congratulates the man popularly called Mr Labour a successful tenure as APC chairman/ Nigerians also expect he will perform well as the new APC chairman.
1. Edo University, Iyamo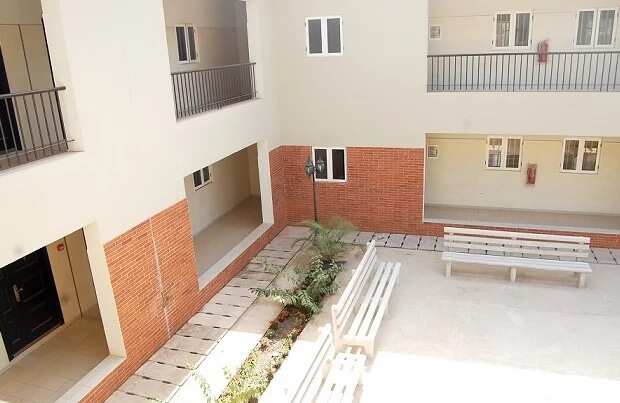 One of Oshiomole's achievements during his years of rule was the establishment of the Edo University, Iyamo. However, many cried out due to the exorbitant school fees.
The National Universities Commission (NUC), approved the establishment of Edo University, Iyamho, as the 41st State University and 142nd University in Nigeria. The school began its first academic session on April 11, 2016.
Students who wrote the most recent screening exams of the school and were offered admission were astounded when the school fees were released. To study Accounting and Computer Science in Edo University, a student has to cough out N710,000.
This does not include acceptance fee of N50,000, feeding and buying of books. Other courses in the new institution cost N660,000 minus acceptance fees, feeding and books.
READ ALSO: 6 GENUINE reasons why Godwin Obaseki won the Edo election
2. Encounter with market woman
In November 2013, a video surfaced online showing Governor Adams Oshiomhole leading officials of the state to sanitize the city of Benin, the Edo state capital.
As the tour continued, he came across a widow roadside hawker. The poor widow knelt before the imperial governor, a former labour leader, begging for her little means of livelihood to be saved, pleadeding that she was a widow.
But her pleas fell on deaf ears. In that moment Oshiomole uttered some words that many will not forget in a hurry, he told the widow to: "Go and die!"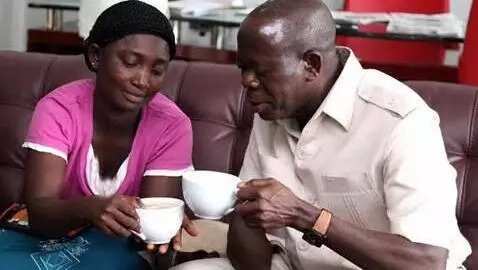 The media went beserk, and Oshiomole recanted, he later invited the widow for tea, and gave her the sum of N2 million.
3. Marriage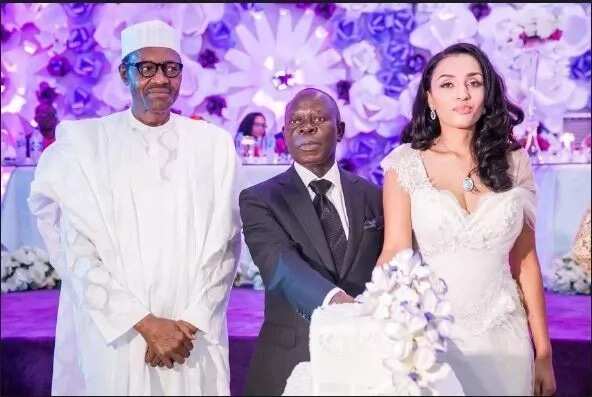 About five years after the death of his first wife, Clara Oshiomole, following a protracted battle with cancer, in May 2015, Oshiomole married Iara Fortes a beautiful woman from Cape Verde.
The marriage generated a lot of noise on social media as many wrote articles about the physical differences between the couple.
The wedding ceremony was the talk of the town as the then President-elect, Muhammadu Buhari, the then Vice President-elect, Prof Yemi Osinbajo and his wife Dolapo were in attendance.
Also, APC chieftains led by its National Chairman, John Odigie-Oyegun; governors and governors-elect across the country, Senators Bukola Saraki, Domingo Obende and a host of others and Senators-elect from across the country were also in attendance.
READ ALSO: 6 facts you did not know about Edo state governor-elect Godwin Obaseki
4. Oshiomole adopts a stoaway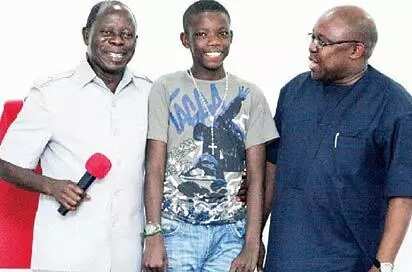 Among his many philanthropic acts was is adoption of Daniel Ricky Ohikhena. Daniel was the boy who stowed from Benin to Lagos in the wheel well of Arik Flight W3 544, on Saturday, August 24, 2013.
He was also bitten by a snake while reading in class. He however came into some good fortune when he was adopted by Oshiomole.
Gillian is the Executive Director of the Edo State Waste Management Board,  she is also the person saddled with the responsibility of taking care of the children popularly known as Oshiomhole's children.
She had this to say about Oshiomole's charity projects: "At present we have three boys. Two boys came as a result of the Boko Haram problem in 2011. And the stowaway boy came in 2013. They are all in school.
"The Boko Haram boys started from primary school; today one of them is in JSS 2, the other is in SS1. The stowaway started from JSS 1.
"We had to pull him out of his former school as directed by the Comrade Governor who said he wanted the best for the boy.
"So we got him admission in a Model School in Benin. He has picked up now, he is calmer and more focused. Daniel was not as bright as we were told initially; that means I had to do more than ensure that his fees were paid.
"I arranged extra mural classes for him so that he will pick up. I am glad things are getting better. He has indeed improved. Today he is in the third term of his JSS 2."
Speaking about Oshiomhole's passion for kids, Gillian said: "The governor loves kids a lot particularly those who are less privileged. He feels bad each time he comes across children like that.
"In fact the governor will rather not eat than to see children suffer and that is why, apart from the children we take of, there there are many out there that the governor sponsors in school with his personal money."
5. Roads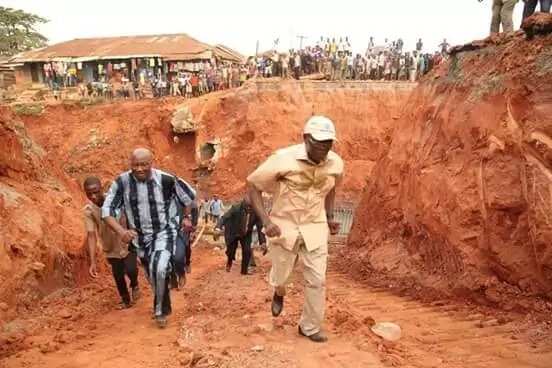 Governor Oshiomhole's administration seems also to have achieved quite much in the area of constructing roads and infrastructure.
Some of the roads he has been credited for include:
-  7.5 kilometre intra-city roads in Ekpoma, Esan West local government area of Edo central senatorial district
- Irrua-Igueben-Ebudin-Ugbekun-Ujogba Road
- Completed Ubiaja-Okhuesan-Emu-Ohordua-Ewatto-Ewohinmi-Igueben with bridge linking Emu and Ohordua.
- He commissioned a new 8.5-kilometre Uhen-Olumoye road in Ovia North East
- Roads at 2nd East Circular road in Benin City.
Legit.ng had also reported that the All Progressives Congress had been conducting its convention in Abuja where the party elected its party leaders ahead of the 2019 election.
WATCH: Joshua Dariye Gets 14 Years in Prison - on NAIJ.TV