There is trouble in the offing as doctors at the University of Ilorin Teaching Hospital (UITH) have embarked on an indefinite strike while patients are swimming in agony and pain.
Investigation by Legit.ng revealed that the industrial action which is now three weeks old was caused by an internal wrangling between the management of the teaching hospital and the Resident Doctors.
Speaking with the president of the Association of Resident Doctors, UITH chapter, Dr. Adegboyega Faponle, Legit.ng found out that the ARD had been in a loggerheads with the management of the hospital since nine months before a decision was finally made to go on an indefinite strike on September 3, this year.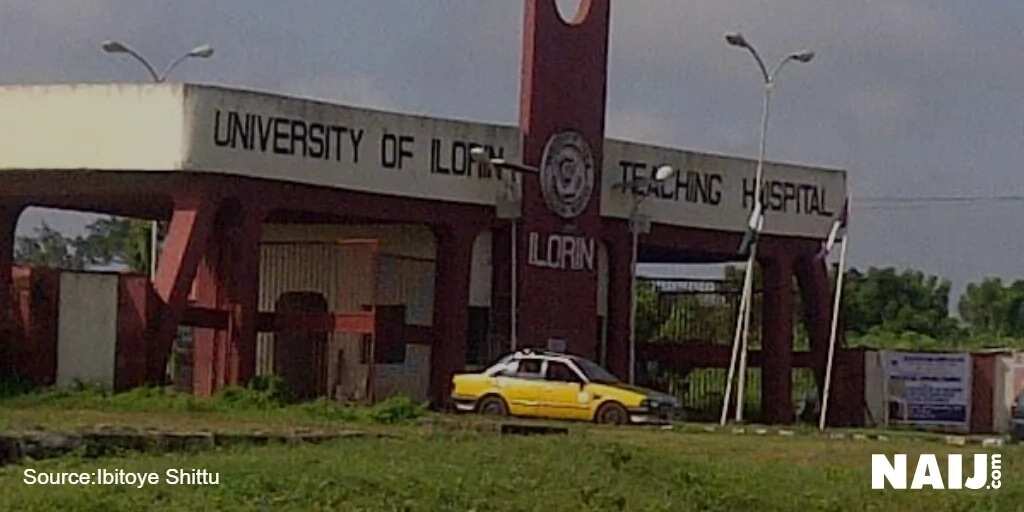 Dr. Faponle also revealed that the major bone of contention is remuneration injustice against the doctors in the hospital, which does not apply to the staff of other cadres of the hospital, saying several other Federal Teaching Hospitals are not experiencing this kind of insurrection in their system.
He said: "It is a very unfortunate situation because this is the third week the strike has been on. We actually embarked on the strike on September 2, this year; essentially, just one major issue, which is remuneration injustice against the resident doctors. We thought we had successfully negotiated this major remuneration injustice last year when we had a dispute, following which our full salaries were paid to all of us in this teaching hospital till December last year. We had something similar mid last year essentially on this same issue. Many hospitals complied and eventually, UITH complied too and everybody all got their money after everything has been sorted out.
"But without any formal communication to us, our salaries were slashed and we were just getting factions of our salaries whereas we had enjoyed this thing till last year. So without making any good explanation to us, our salaries were slashed.
"We talked about this issue again, we had a dispute sometime in March and again we were promised that the error of the slashing of our salaries would be corrected that we would enjoy our full pay like we did last year, but again, to the disappointment of all of us, despite the promises made to us, again it was what they did again, till we embarked on strike action, and this is not the case in several other teaching hospitals. There are 54 Federal Teaching Hospitals and over 35 Teaching Hospitals are getting their full pay as such, like what we were also getting last year. And we can't decipher the reason why this teaching hospital should be different from other teaching hospitals when all our money are all coming from the Federal purse.
"The court and the Federal Ministry of Health have given a clear cut directive that they should go and implement these monies in their respective hospitals but our management here has not.
"It is not that we like strike or we are strike mongers, but when we do not have good reasons to find out why exactly our own salaries here are being slashed, and this is almost the ninth month and yet we've not got full salary since the beginning of the year, then we have to talk. We have opened enough room for negotiations, from January till now, we've been talking and talking. Essentially, that is even talking the whole space of the year since we have been talking up till now. So people could not again take it because there was no good reason to exactly do this".
READ ALSO: Can agriculture take Nigeria out of recession?
The ARD President further stressed that there were no justifiable reasons given for the authority's action except for the fact that there are no enough fund to pay the doctors full salaries, which according to him, does not apply to other staff of the hospital.
"That is what I said, no good enough reason that justifies this. In fact, at some point in time, they did not understand what was written, at some other point in time, they don't have enough money and it's been back and forth, they don't understand. But meanwhile, eighty percent of the federal teaching hospitals are fully implementing this, and yet we in the system whereby if today they do not understand, the next day it would be that they don't have money,".
When asked whether the crisis is peculiar to the UITH, Dr. Faponle said, "The woes are actually coming from the management because the Speaker (National House of Representative) has intervened, the court has spoken and the Federal Ministry of Health has given directives that go and pay. So it is essentially a local problem, that is why although, there are just few hospitals that are not doing this and the national body has said they should go and get this resolved, interact with the management as peacefully as possible to see that whatever injustice is corrected at the local sector".
Dr. Faponle confirmed to Legit.ng that the struggle would continue for as long as the authority is ready to have their demands met, saying the doctors have worked, so they deserve to be paid using the right payment scale.
"The strike will continue until our demands are corrected, until what we want is given to us, which is putting us on the right scale like our peers in other federal teaching hospitals. Let us get our benefits. This is not just monetary now, it is also part of self esteem too. Put us on the right scale, so that we can get whatever benefits that should accrue to us. What man deserves is pay once he works.
"If they say there is no money, then it should cut across the board, let it be reflected in other cadres of staff in this hospital. If there is truly no money, why should the doctors be the ones to bear the brunt? We have worked hard, we have listened to them since the beginning of the year. We have been patient enough, the year is coming to an end now. If they say there is no money, they can't be telling us there is no money, let it be reflected in everybody's pay, not the doctors in the hospital''
When asked whether the doctors are considering the grave consequence this would have on the lives of patients in the hospital, the ARD Chairman said none of the doctors were happy with what is happening but they felt it was time to fight for what is theirs.
"That is why I said it is quite sad because it is a very unfortunate situation, we feel so sorry. Personally, what gives me joy when my patients cannot recover and be well? I am not happy that I cannot attend to my patients or can't even see my patients or my training is being disrupted as such. No resident doctor is happy but we just think it is high time we corrected this injustice and sort things out.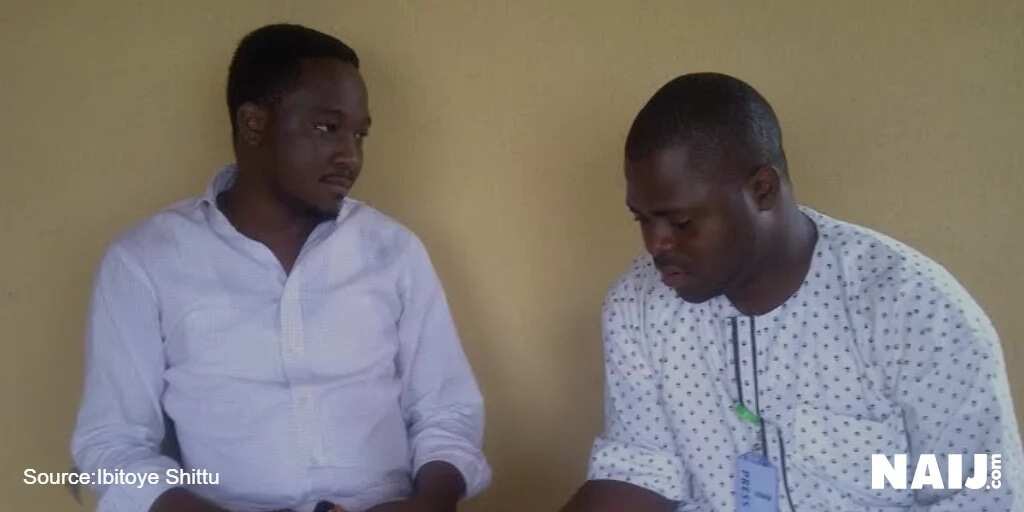 "We work hard and give our best, everybody can attest to that. We are not lazy set of people. Many people are interested in our training. We give our best to our patients, but we have this huge load of injustice we are carrying all over since the beginning of the year when our salaries were cut short without any formal communication as such till date. And the conference said it is going to be a total indefinite strike until our demands are given to us".
But in his reaction to the development, the Head of Personnel, Administration, UITH, Mr. Surajudeen Olatunde Lawal, while giving an analysis of how salaries are being paid, told Legit.ng that the doctors are only fighting for what has not been approved by the Federal Ministry of Health.
READ ALSO: Why poverty rate in Kwara state is high
'They (the ARD) gave us a notice on September 1st, this year and the strike commenced on September 2nd – just 24 hour notice. The main issue is the payment of what is called 'skipping allowance' simply known as skipping.
"There are various categories of staff in this hospital. One group is called JOHESU – Joint Health Sector Union, which is where nurses, administrators, pharmacists and junior staff belong to while the doctors belong to the ARD and the MDCAN – Medical and Dental Consultants Association of Nigeria. Now, the MDCAN are not usually staff of this hospital, they are staff of the University but working in this hospital, so most of them are staff of the University so they don't get their salaries here but they get allowances. But the Resident Doctors get their allowances and salaries here. Now they now also want to skip.
"We have two different salary structures: one is called CONHESS Consolidated Health Salary Structure that belongs to JOHESU and other staff, the doctors' own is called CONMESS Consolidated Medical Salary Structure that belongs to the doctors. The CONHESS salary structure is fashioned along that of the civil service, that is from CONHESS 1 to 15. Now, like in the Ministry, they skip Grade Level (GL) 10 to 12, there is no GL 11, so if you are on GL 10, when you are promoted you move to GL 12.
"Now the other staff also said that there should be skipping likewise in the Federal Teaching Hospital setup, so when you get to CONHESS 9, when you are promoted, you go to CONHESS 11, so we also skip CONHESS 10. That has been on for sometimes.
"In 2010, the then Minister said skipping was illegal, so we stopped the skipping from CONHESS 9 to 11. JOHESU now went to court and they got the court injunction that said skipping should continue. On the basis of that, we now continued skipping from CONHESS 9 to 11. And as I told you, the doctors were also watching, so at that point, they also said they also want to be skipping.
"But unfortunately, their own scale does not make provision for skipping. They start from CONMESS 1 and terminate on CONMESS 7, so there is no gap; it is 1 to 7 unlike in the CONHESS where it is 1 to 9, then they jump 10 to 11 and then you move on. So there was the initial problem of how do you skip doctors, so that generated a lot of controversies in 2013.
He continued, "But after some time in 2014, there was a strike, they went on strike here on that issue and the management along the line was able to just look for palliative measure and pay. The CMD got a query for that payment. He was queried by the Ministry of Health that where did he get the money to pay and who gave him the approval to pay? Now that had been on and there had been a series of meetings over the years, even from 2013 up till date''
Meanwhile, the Administrator said, "At a meeting in March, 2016, when they went on strike for the same similar issue, the Minister now called the CMD and the ARD to a meeting in Abuja. At that meeting, the Minister now said for fairness and justice, the CMD should pay skipping to doctors the way they were payment the JOHESU members pending when fund and the appropriate circular would be issued, so that they can maintain peace. The management now came back and then looked at the template.
"What we do is that if you are going to be promoted from 9 to 11 in the civil service, we look at your last pay, if you had taken 10 naira on CONHESS 9 for instance, and you are promoted, they would look at what is above 10 naira and place accordingly. That was the template we now also applied for the doctors. So if you are on CONMESS 2 and they take you to 3, we look at what is above that CONMESS 3 and put you there. They now insisted that the skipping should affect everybody from every angle, which is not the way we are skipping other staff; we only skip from 9 to 11. That is number one''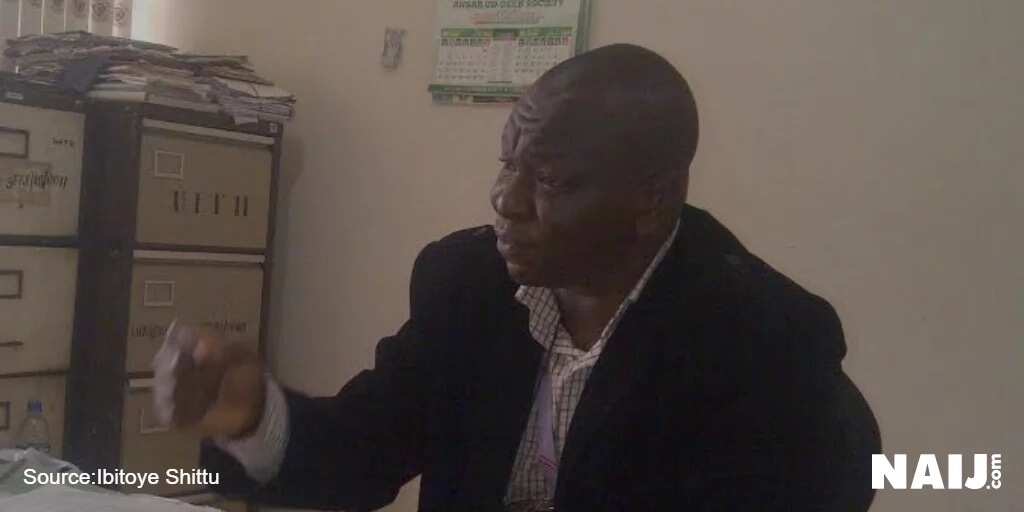 Also commenting on the disparities being generated between the Nigeria Medical Association NMA's skipping payment template and that of the Federal Ministry of Health, Mr. Lawal said the NMA payment formula was not available in the civil service and therefore cannot be applied in implementing skipping.
"Number two, they now wanted their own formula, NMA now had their own formula in implementing skipping. Their own skipping is that if you are on CONMESS 3 step 4, you should move to CONMESS 4 step 4, if you are on 4/4, you should move to 5/4, which is not what is available in the civil service. What now happened was that January this year, the money appropriated is not adequate to cater for from January to December, so we are going to have serious shortfall.
"Again, the template for payment that we use to compute their payment since they don't want that of the JOHESU one, the template should have been issued by the National Income, Salaries and Wages Commission that would now guide the management to implement, that circular has not been released. That was why the management had to now use the template we using for JOHESU to pay them (the ARD).
"Of course we paid from April, May, June up till August, but they said they don't want that; they want the one developed by NMA and we said we do not have the money to pay, neither do we have the template to pay and it is not the NMA that will give us instructions to pay, it is the NISWC, which is under the law charged with that responsibility. Even the CONHESS and the CONMESS salaries structures we are using were from the NISWC. So it is not as if we are not paying, it is just that what we are using to pay is the bone of contention. They (the ARD) believe that it is under payment for them, whereas it is the normal payment we can give."
READ ALSO: Why Enugu Rangers are yet to celebrate - Coach
Legit.ng also gathered that several measures have been introduced to resolve the crisis through the intervention of the Federal Ministry of Health, so all fingers remain crossed for the Ministry to make the final decision as a permanent solution to the problem.
"When the strike started, we called a meeting of all the medical professors in the hospital and at that level, we set up a reconciliation committee whereby we were to interact with them for possible ways of resolving the crisis.
"We have met for about three four times and we tried to explain things to them and during the course of our meetings, there was a team from the Federal Ministry of Health that has been set up to go round the federation on this issue of skipping. The committee met the ARD and other unions were also invited and they explained all the problems associated with the skipping and they were told to hold on. They said by the time they get all the necessary facts… Why don't we allow all the committees to get back and then the government will now take a decision whether to accept the NMA template or to accept the way we have been paying here, or develop another template in a black and white, then nobody would be have the reason to say they are not going to pay? But as it is now, no approval, no definite statement and no fund, can you now give what you don't have?
Speaking on the peculiarity of the crisis to the UITH, the Administrator revealed to Legit.ng, how other federal teaching hospitals, who are not having similar crisis are probably managing to keep above troubled waters.
"There are about 54 health institutions under the Federal Ministry of Health, 35 of them have paid, using that NMA template. Agreed, the others have not paid, it shows that there is a problem. For the people that are paying, I don't want to speak on the way their management have done it, but I can tell you, it is like surcharging the doctors in certain areas. For example, they would say if they are going to pay, they would not pay the doctors their call duties for twelve months. They will deny them one thing or the other.
"Then basically, one thing is here in Nigeria today, the area of impunity is off, we cannot say because the 35 hospitals are paying, either wrongly or rightly, and we do the same thing, because when the chips are down, the affected CMD would not speak on behalf of anybody, he would speak for himself."
While attributing the root cause of the crisis to the current economic recession in the country, he expressed pessimism about the payment of this year's December salary.
"Everybody knows there is recession in the country and funds are not available, in fact, if there is no supplementary budget for our personnel calls this year, I don't know how the management would pay for December salary. Even the one that has appropriate backing and circular – the CONHESS and the CONMESS are approved by the government and that is what we are implementing. So how do we now pay when we do not have the cash?"
In all this, one of the most important factors to consider on the effect of the whole turbulence is the dear lives of the patients. While confirming to Legit.ng that some peripheral works still continues, Mr. Lawal noted that considering the fact that medical treatment is a team work, the volume of work that are being done is not as high as it should be.
He also appealed to the aggrieved doctors to come down the high horse, stating that in such situation as this, the doctors' inclination to the Federal Ministry of Health, which is the supervisory body's decision would be appropriate.
"Medical treatment is a team work, fortunately for us, the consultants are still working, although one argue that their volume of work would not be as when the full complement of doctors are there, but we still run our general patient department, that is family planning department. Our consultancy doctors still do some skeletal emergency cases. Some of them even do some of their regular cases of surgery. 
"And then we still admit; the emergency unit is still open; at least we can take people in between , we have a casualty officer on ground that attends to people that come in between and in instances where the cases may be beyond his level, he meets up with the various departments – the HODs that are in charge of those kind of cases.
"Then we still provide skeletal services; our normal clinics where people come for consultations, still run, although as I said, the volume is not as high as it should be.
"We can only appeal that they (the ARD) should still reason with us, because as I said, it is what you have that you can give. Both of us the ARD and the Management are all employee of the Federal Ministry of Health, so when the two of us have issues, at least, they should listen to the Federal Ministry of Health who is our supervisory body".
Solution on the recurring crisis
Mr Lawal revealed that the only way out of this crisis is to await the government's final decision.
"The decision on the solution is left to the government. When the government comes out with a single pronouncement on the way they want it, everybody would kick in, that is the solution. The NMA cannot be ruling, neither can the ARD be ruling, the management also cannot take decision. What should be done is for the government through Federal Ministry of Health and the appropriate agencies to come out in clear terms to say what and what should be done on skipping. That is why the committee, which is the Committee on Capability for Implementation of Skipping in Federal Health Institutions, is going round – they are on a fact-finding mission. Once they do that, they would be able to come out with a clear policy and then it would be implemented".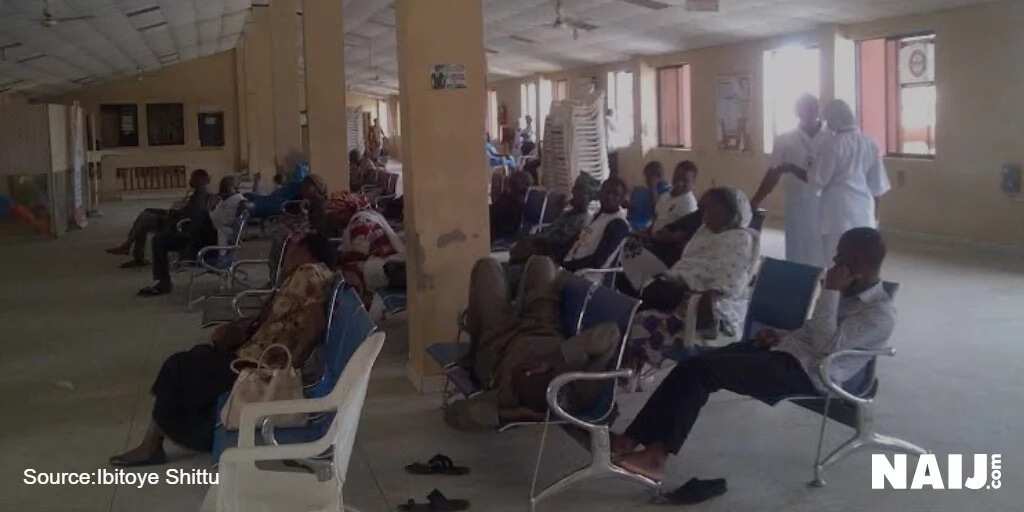 Consequence
A patient at the Renal Care centre of the hospital, who simply described himself as Abdullah narrated to Legit.ng an incident which killed the father of his friend during this ongoing strike. He said the tragic incident was connected to the indefinite strike embarked upon by doctors in the UITH.
READ ALSO: APC and the road map to 2019 election Read
"It is still fresh in my memory, the sad incident that killed a friend's father in short a while ago during this same strike. He (the deceased) was to travel abroad for some assignments when he had his health nosedived. They decided that he should be brought here at the UITH for treatment before he flies out of the country but unfortunately, the strike was still on and on getting here (at the UITH), he was rejected that night and the man died on the way back home".
The University of Ilorin Teaching Hospital is the only hospital in Kwara state where severe cases are being treated, and since the doctors have refused to work, one wonders  how long Nigerians would continue to suffer.
Source: Legit.ng