- Senators on Tuesday, September 27 voted against national assets sale by President Muhammadu Buhari
- The senators decided that the government should find another way to generate funds to tackle the recession rather than selling off assets
The Nigerian senate has rejected the proposal for sale of national assets. The Senate revealed its position on Tuesday, September 27.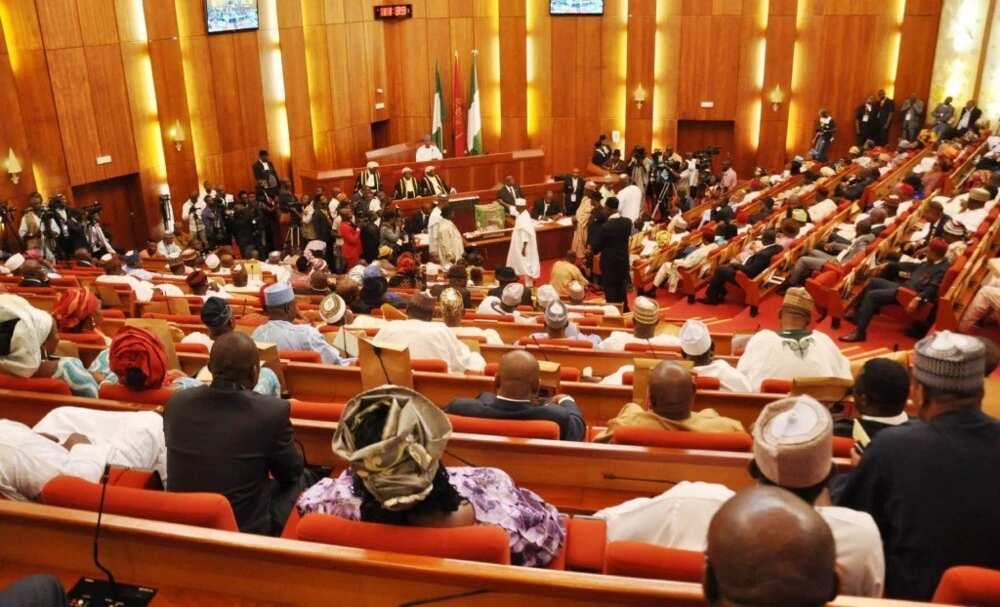 The decision was announced by senate leader Ali Ndume after lawmakers in the House voted against it.
Senate President Bukola Saraki commended the committee for a job well done and thanked his colleagues for their contributions.
READ ALSO: MTN lands in hot water over 'missing' $13.9bn
He noted that the senate has done its part in trying to set Nigeria's economy on the right course.
"We have done our own parts in setting the agenda & our commitment to work with the executive on the 20 points agenda.
"Democracy is in action we will monitor the recommendations, we will do oversight  & pass necessary bills on our own part," Saraki said.
READ ALSO: Boko Haram hoists flag in 3 villages near Chibok
Meanwhile, Charles Soludo, a former governor of the Central Bank of Nigeria (CBN), has said that good rains and equally good agricultural harvest are enough to get Nigeria out of the current economic recession.
Soludo claimed that getting out of a recession is as easy as recording even the lowest percentage of growth through a bumper harvest in the fields.