Any chance of the Indigenous People of Biafra (IPOB) to get a referendum of their own has been ruled out by President Muhammadu Buhari.
This announcement by the Nigerian president comes barely 24 hours after a stay-at-home protest by the Biafran agitators in the eastern part of the country to express their displeasure with the All Progressives Congress (APC) led administration.
The Nigerian president who has just returned back to Nigeria from the United States of America, where he attended the 71st United Nations General Assembly, insisted during a media chat before his departure that the Biafrans are not getting any referendum.
The Biafrans are trying to follow the British government's referendum which all but guaranteed their exit from the European Union with the infamous 'Brexit', but President Buhari's latest announcement may have poured cold water on their aspirations.
According to Sahara Reporters, the leader of the nation noted that the separatists have an option, however, and that is for them to form a formidable political party that will advance their interests in Nigeria's democratic sphere.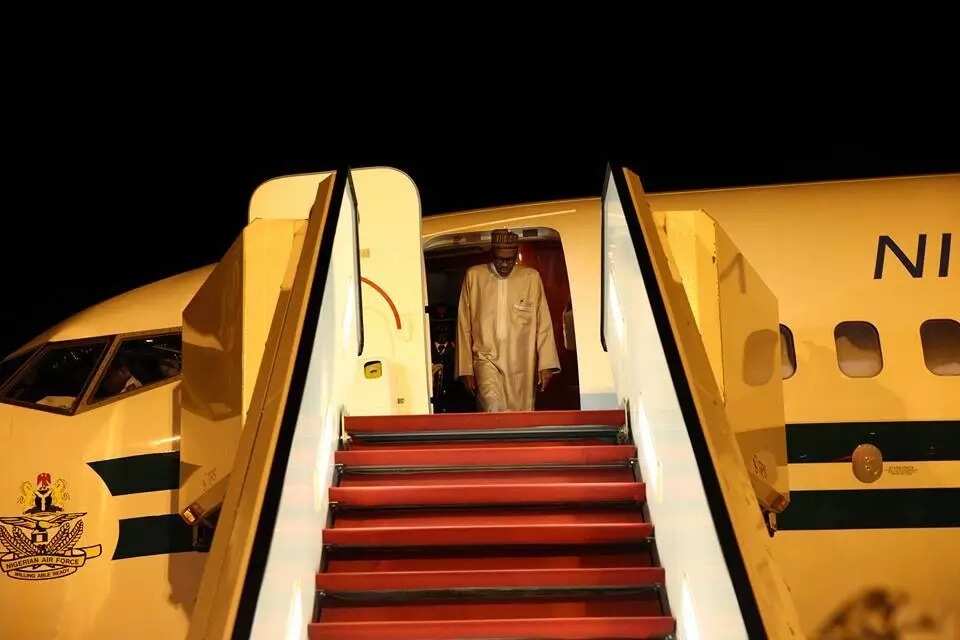 During the media briefing, Buhari also admitted that he had a very successful outing, as he has signed the Paris climate change treaty.
He reviewed all his major and side events during the visit and highlighted the issues on which he sent a clear and direct message to the world leaders.
READ ALSO: Biafra: President Buhari says small nations have right for independence (VIDEO)
In a press statement released by Femi Adesina, the president's special adviser, he said: "I highlighted the need for the international community to work together to liberate humanity from poverty, save our planet from the devastation of climate change and rid the world of terrorism for a more peaceful and prosperous future."
President Buhari also stressed that he "mentioned that the plight of Internally Displaced Persons (IDPs) arising from Boko Haram terrorism is of particular concern to us.
"For this reason, we have taken concrete steps to address their humanitarian needs and to ensure that necessary conditions are established to enable the voluntary return of the displaced persons to their homes in safety and dignity."