- While the Nigerian army intensified its efforts in the war against insurgency, the families of the Boko Haram members are transported into safe houses
- The wives of the terrorists, who speak with social workers, narrate how they fall in love with their husbands
- The women reveal that the terrorists use charms and have a sort of mystical tea with the insurgents
- One of the vigilantes, who also spoke about Boko Haram secrets, said that the members of the group are eating human flesh and using magic charms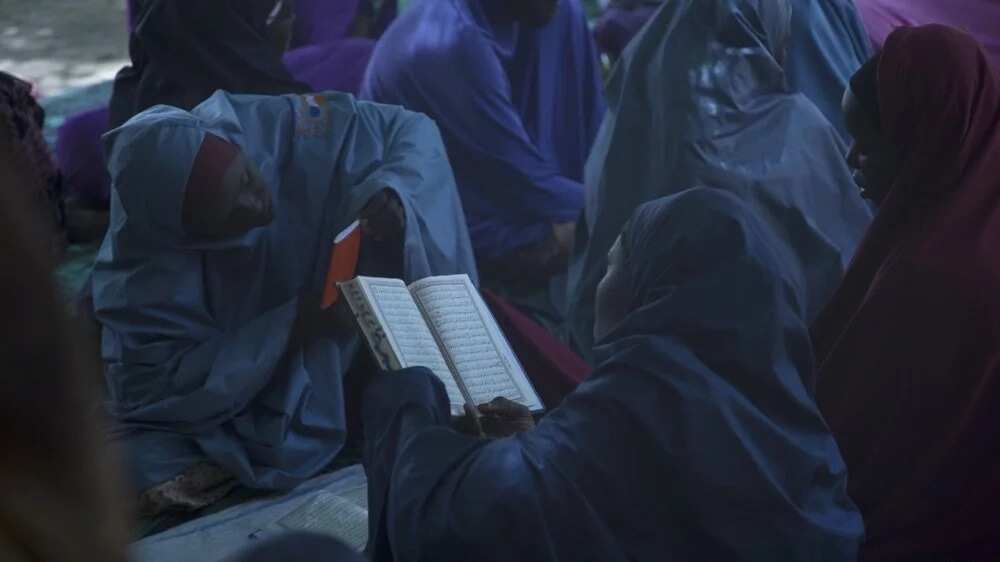 The Nigerian army claimed it has defeated the deadly Boko Haram sect while the militant group's leader, embroiled in a split in the group, Abubakar Shekau said he will fight on.
While the troops continue to arrest the terrorists, a lot of their wives and children became also liberated and carried out from the Boko Haram hideouts.
The federal government put the wives of the terrorists in a comfortable safe house while thousands of displaced people are starving and falling ill in overcrowded, lice-infested camps.
READ ALSO: JUST IN: Nigerian army kills 15 terrorists in a fierce battle with the Boko Haram
Chika Oduah, a journalist of Al Jazeera based in Abuja, has met with some of the women to hear the stories of their difficult life with the insurgents.
However, not all of the women are happy over their liberation by the Nigerian army, some of them still love their Boko Haram husbands and want to reunite with them.
The social workers through soft probing and playful dialogue with the wives of the Boko Haram insurgents, have been able to learn more about how the group runs.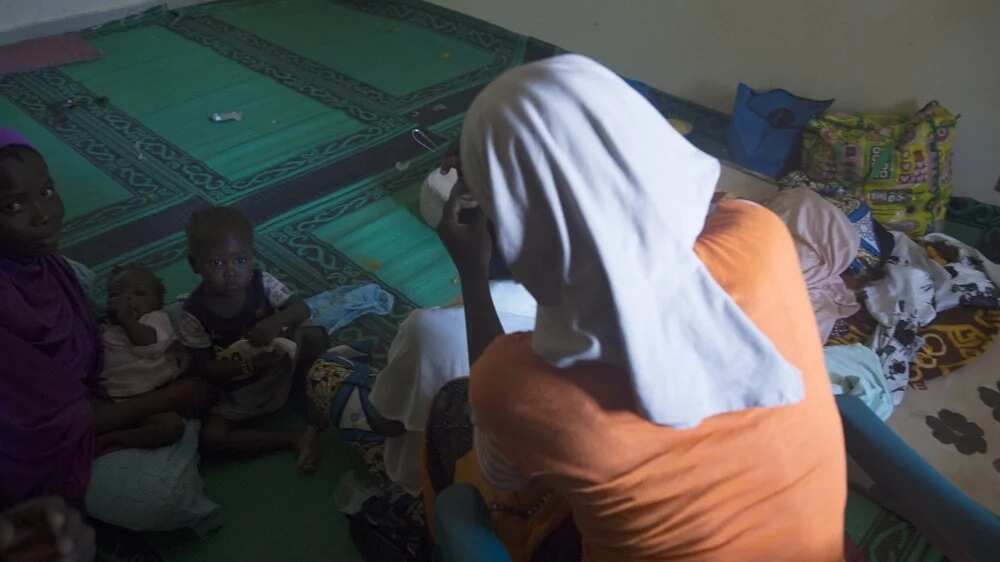 While many human rights organisations say the terrorists' wives are forced into carrying out acts of violence, the women at the safe house reveal that as their husbands are working for God, they do whatever they ask of them.
One of them said: "It's OK to be a suicide bomber. It's normal."
According to women young girls, aged between 10 and 12, who have carried out suicide bombings in cities across northeastern Nigeria possibly volunteered, hoping to revenge the death of a relative.
But a Chadian intelligence officer who spoke to Al Jazeera on the condition of anonymity confronted this suggestion: "In the interviews we have conducted with Boko Haram members, they told us that they tell women and girls that they will go to paradise if they commit suicide for Allah. So, they ask girls, 'Who wants to go to paradise?' They tell the girls that they will also wear bombs. So the man straps a bomb to his body and to the girl. They tell the girl, let's do this and we will meet again in paradise. So the girl goes forward and detonates herself, expecting the man to do the same. But the man does not. He watches her blow herself up into pieces and then goes to the next girl to lure her to do the same thing."
READ ALSO: Borno governor Kashim Shettima relocates to Bama (photos)
The women often narrated how they began their relationship with the Boko Haram men. They say that when they promised what they call a mubaya'a, an oath of allegiance, to the sect, they were given dabino (dates) to eat and tea to drink and piece of coconut.
Aisha the Amira explains: "The first time I came to join Boko Haram, somebody came, the commander who is a mallam, and asked me, 'Do you believe in Allah?' Me, I said yes. 'And the prophet?' I said yes. 'And the Quran?' I said yes. He then gave me a date palm and coconut. I ate it and then I slept for three or four hours. Then I woke up and my heart was changed. I loved Boko Haram. I didn't like normal men."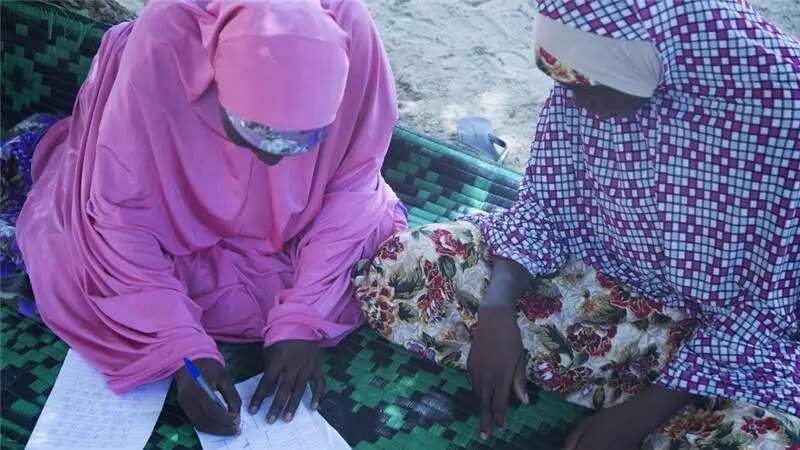 On his own part the Chadian officer said: "They all told us that the dates were usually dipped in blood and were sometimes mixed with human flesh. Then they have a sort of mystical tea."
Abba Aji Kalli is the man who has met many Boko Haram terrorists one-by-one.
The terrorists tried to attack his house in Maiduguri a few months ago. He is the state coordinator for the Civilian Joint Task Force, a paramilitary vigilante group working with the Nigerian army to end the insurgency.
He said: "When we catch Boko Haram members, they tell us things. They tell us that they sometimes even eat human meat. This is what they've been doing. In Boko Haram, whatever is in your imagination, whatever you think, they have it there."
READ ALSO: Is President Buhari lying to Nigerians?
Kalli further explains why his group burns whatever they find in Boko Haram camps - food, jewellery and flasks.
"Because they're dangerous. They can poison you. Boko Haram is using magic charms. Once you take their water and their dates, they've taken over your mind," he said.