- The Lagos state government has recorded 6 deaths from the cholera outbreak out of 45 cases in Isolo Local Council Development Area (LCDA) of the state
- The state commissioner for health, Dr. Jide Idris said the main source of the outbreak has been traced to local consumption of Salad called Abacha
- Dr. Idris said 36 cases have been successfully managed in various hospitals across the state while four people are currently responding to treatment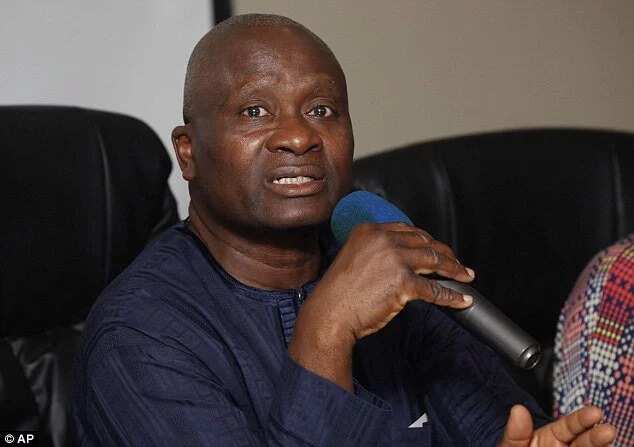 The Lagos state government on Thursday, September 22, said it has recorded 6 deaths from the cholera outbreak out of 45 cases in Isolo Local Council Development Area (LCDA) of the state.
Dr. Jide Idris, the state commissioner for health giving update on the outbreak, at a press conference in Lagos, explained that out of the six cases, two were brought in dead, Vanguard reports.
READ ALSO: The resurgence of polio in the north, not surprising - Experts
He said the 36 cases have been successfully managed in various hospitals across the state while four people are currently responding to treatment, adding that the main source of the outbreak has been traced to local consumption of Salad called Abacha.
"Some domestic wells within the communities are also suspected. Sample of Abacha salad and well water have been collected and sent to the Lagos State Drug Quality Control Laboratory for analysis.
"Samples were collected from 15 cases and taken to the central public health laboratory, Yaba. There were no growths, however continuous culture yielded Vibro cholerae from 7 out of 15 samples. The Vibro cholera was late confirmed to be Ogawa strain," he said.
Idris pointed out that "the report of the analysis revealed the presence of vibro cholerae, Salmonella species and E. Coli in abacha and one of the two well water samples."
He explained that 26 cases of the disease were managed at Isolo General Hospital and Lagos Mainland Hospital, 22 have been discharged, one died while three are still on admission at Lagos Mainland Hospital. "
All the three cases are still on admission and in stable conditions. 17 of the cases were managed at private health facilities in Isolo. Out of the 17cases three died. All 14 cases on admission have been discharged", he said.
He noted that the symptoms of the disease includes nausea, profuse diarrhoea, vomiting, fever, leg cramps, and in severe cases leads to dehydration, coma or death.
"The risk of contracting the disease is mainly by poor water and environmental sanitation, including open defecation", he alerted.
READ ALSO: 5 reasons why polio resurfaced in Nigeria again
The state commissioner for health called on Lagosians to imbibe personal hygiene and other control measures instituted by the state government.
He said: "Lagosians should endeavour to wash their hands with soap and water frequently and thoroughly, especially after using the rest room. Boil water before drinking, especially if you are not sure of the source of water."