- The Boko Haram sect engaged the Nigerian army in a fiercy battly in Borno state
- The military successfully repel the attack of the insurgents on the army post, killing at least 15 Boko Haram fighters
- Colonel Usman also said that the gallant troops recovered arms and ammunitions from the insurgents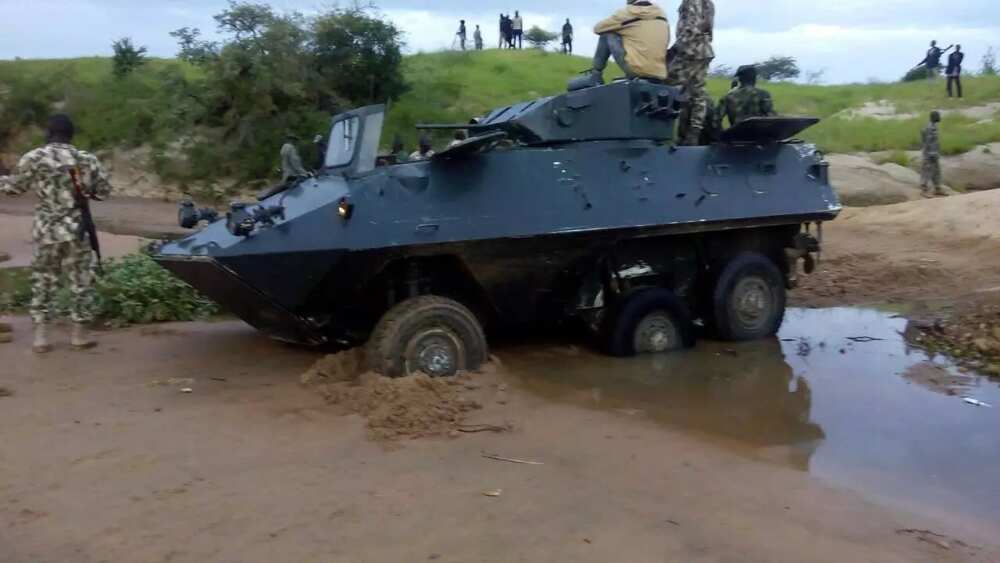 Nigerian troops involved in Operation Lafiya Dole in joint cooperation with a Multinational Joint Task Force have repelled the attack of the Boko Haram sect on Abadam, Borno state on September 22, Thursday.
Nigerian army spokesman Sani Usman said this in a statement made available to Legit.ng.
READ ALSO: Buhari invites UN to negotiate for Chibok girls' release
He revealed that the soldiers dealt a conclusive blow to Boko Haram members who attempted to attack an army location.
Colonel Usman added that the members of the militant sect had launched their attack around 6:30 a.m. on Thursday, September 22, 2016, continuing that the battle with the insurgents continued for about two hours.
The statement reads: "During the fierce battle, the troops killed 15 of the insurgents, with many escaping with gunshot wounds.
"Sadly however 2 soldiers paid the supreme price in action while 4 others were wounded in action.
"The bodies of our late colleagues and the wounded have since been evacuated.
"The gallant troops recovered weapons and ammunitions from the insurgents. These includes, 1 Gun truck, one 60mm Mortar tube, seven 60mm Mortar bomb, a General Purpose Machine (GPMG), 3 damaged AK 47 Rifle, 4 Bandoliers of Anti-Aircraft rounds of ammunition.
"The troops have continued mop up and clearance operations of the remnants of the terrorists.
READ ALSO: Buhari challenges world leaders at first UN meeting (Photos)
'They have also intensified vigilance and high level of alertness."
President Muhammadu Buhari, who is currently on working visit to the USA, has called on the United Nations to help negotiate with the Boko Haram on the release of the Chibok schoolgirls, who were kidnapped two years ago from their dormitories in Borno state.
The terrorists in the latest video said that they are ready to swap the girls for their members, who are now in Nigerian prisons.
However, the president said that the government had reached out, ready to negotiate, but it became difficult to identify credible leaders.