Check out the Ooni of Ife in all his glory
Obas are well known for their prestige, influence, affluence, reign and in the case of the ooni of Ife, swagger. The presidential seat is designed for a true leader capable of effecting change and making a difference in both small and large scales.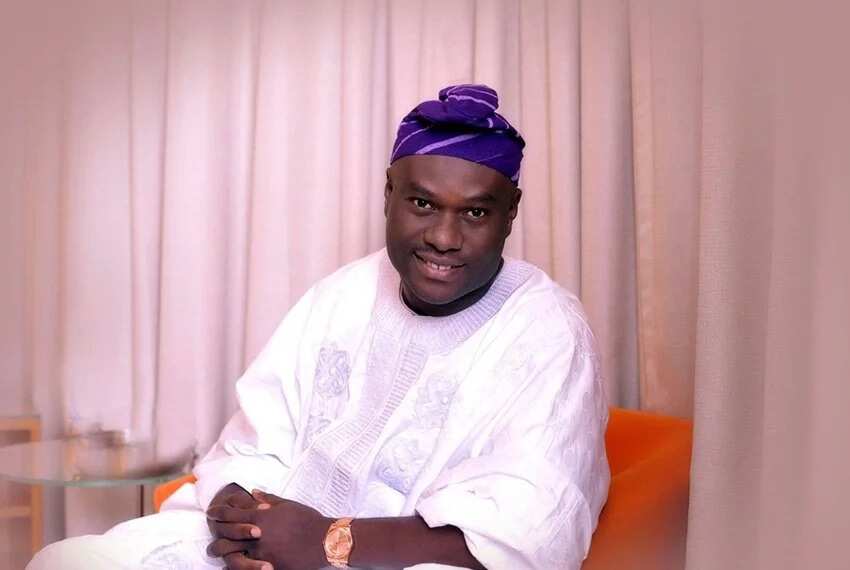 Arole oodua, Oba Adeyeye Enitan Ogunwusi Ojaja II, Ooni of Ife is a successful accountant, entrepreneur and the 51st ooni of Ife born October 17, 1974, the photogenic first class king will make for a handsome and effective president.
READ ALSO: Exclusive: Meet Ooni of Ife's human alarm clock and what he does for him (photos)
Check out reasons why he should be the next president.
1. Successful business man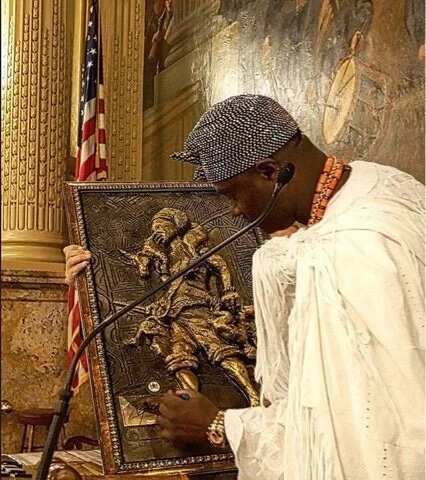 Before emerging as ooni, Oba Adeyeye was a successful accountant, an intelligent entrepreneur. Upon ascending the throne, he remains sharp as a stack. Attracting foreign investors to the Yoruba land and promoting the culture every where he goes.
2. Big supporter of made in Nigeria products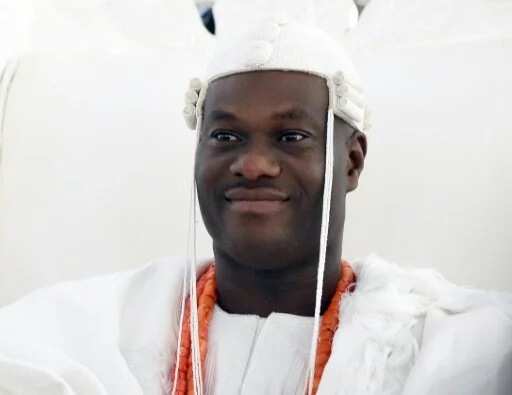 Passionate about ceativity and Nigeria, the Arole of oodua is big time rocker of made in Nigeria wears. His crown and staff is assembled in his kingdom Ile-Ife. His clothing, shoes and jewelry are all made in Nigeria. In which he models with pride and swag. The king is a leader by example.
3. His wife will make a gorgeous first lady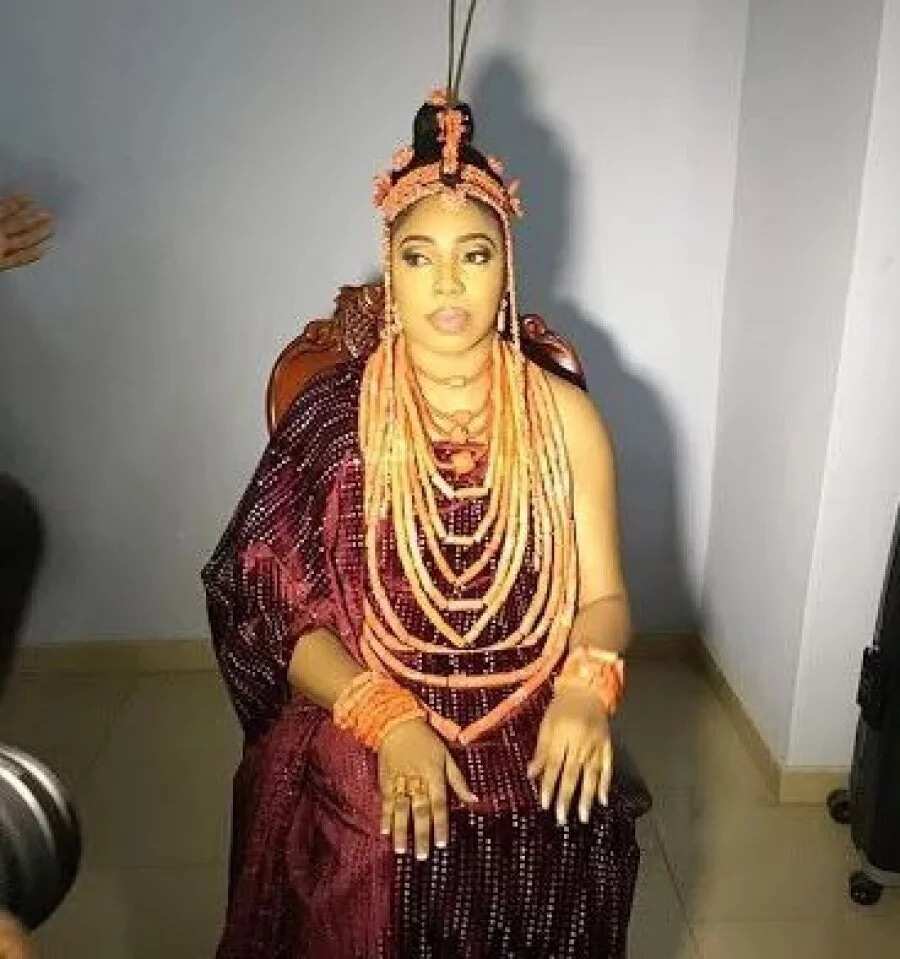 Every successful man has a strong and beautiful woman behind him. Olori wuraola Ogunwusi  is a gorgeous, quiet and humble queen and will make for an amazing queen, first lady.
READ ALSO: Exclusive: See how former Speaker House of Rep greeted the Ooni (Photos)
4. Proud of his heritage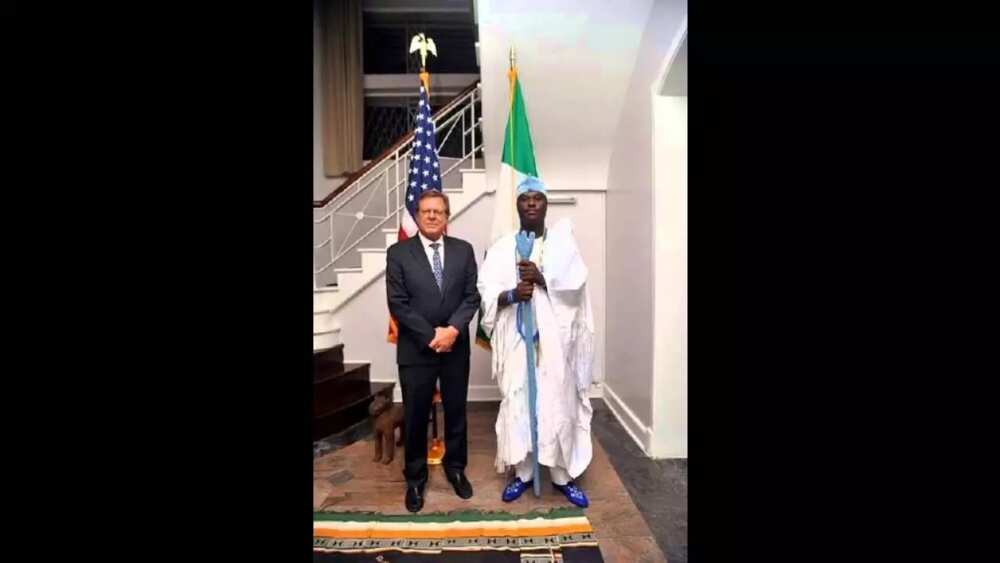 Every where the king goes, he is stylishly dressed, bringing swagger to monarchism and portraying his cultural heritage. He wears his crown, carries his staff with beaded shoes and agbada attire.
5. Loved and adored by all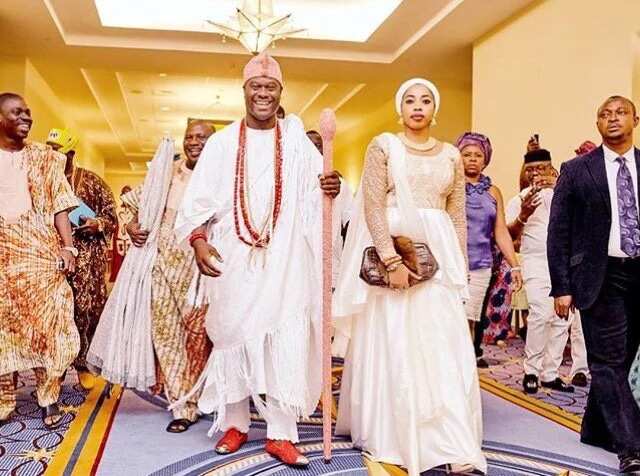 The ooni launched an environmental sanitation programme titled , "Gba femo" ( sweep Ife clean), where the cleanest street in Ile-Ife will receive a monthly payment. An initiative to make Ile-Ife centre of tourist attraction in Osun state.  Talk about service, reward and development. The ooni is an achiever.
6. Commands respect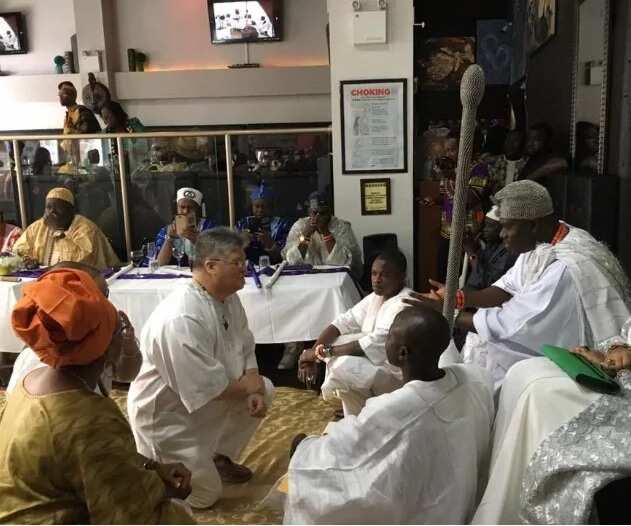 A ruler is someone that earns the respect of his people. The king commands respect everywhere he goes. His influence goes beyond his palace. As president he will gain the needed respect and admiration needed to move the country forward.
READ ALSO: MUST SEE: Where the late Ooni of Ife, 3 others were buried (photos)
7. Show stopper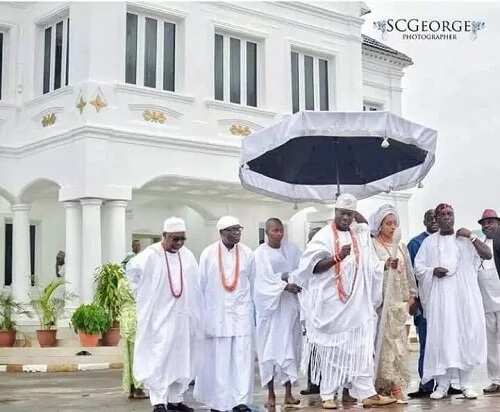 Not only is he a show-stopper and a high point of admiration where evr he is, he is also a peace promoter. In January 2016, Ooni Ogunwusi broke a 79 year-old antagonism between the thrones of Ife and Oyo by visiting the alafin.
Truly, the handsome Ooni Ogunwusi has the true qualities of a leader with purpose.
Source: Legit