- Nollywood movie director, Daniel Ademinokan, writes of his feelings for actress, Stella Damasus
- Both Ademinokan and Damasus relocated to US where they are pursuing a musical career and have an online radio show
- The movie director was once married to actress Doris Simeon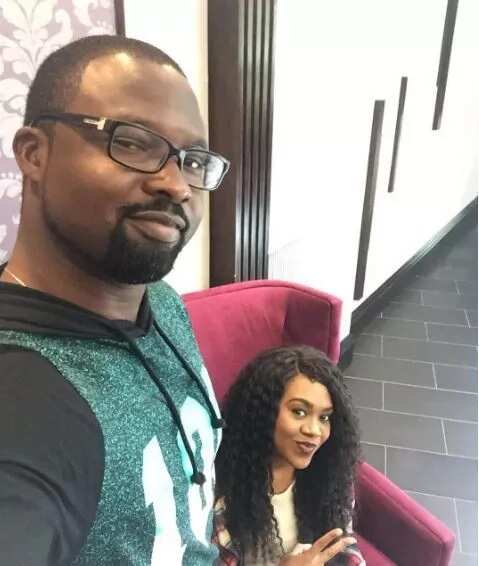 Daniel Ademinokan, who was once married to Nollywood actress, Doris Simeon, but now in a relationship with another actress, Stella Damasus, has expressed his true feelings for Damasus.
READ ALSO: Wow! This woman's photos of her honeymoon will make you think
The movie director, who relocated to the US with Damasus, her daughters and his son with Simeon, on Instagram, shared a post thanking God for bringing Damasus his way.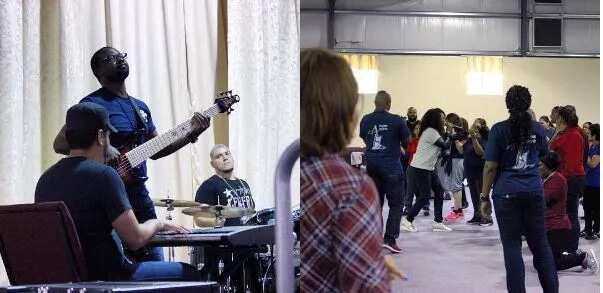 He wrote: "It's such an honor to do ministry with this woman! The things I experienced this weekend, words alone cannot describe. Heaven literarily touched the earth at #KG2016. @stelladamasus I stand boldly to say that our partnership is divine and orchestrated by God on many levels."
READ ALSO: Nigerian celebrities who have been married twice and more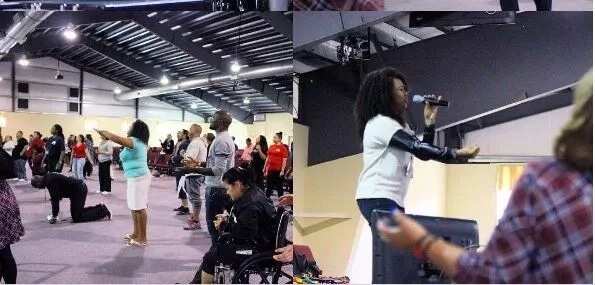 He also shared his experience when ministering with the actress by his side. Over the weekend, Ademinokan played the guitar while Damasus sang at an event.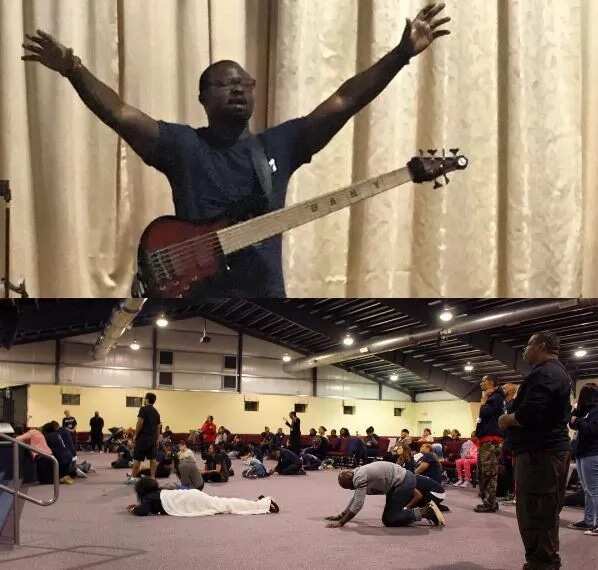 He wrote: "Such an honor to experience Life & God with you. The grace & anointing that God has placed over our lives has no option but to increase exponentially especially after such a spectacular weekend in HIS presence. My message to the world; When God calls you, yield and do not wait for the validation of Man. God validates you with the power that backs up the call. Thank you again @apostol_jm @pastortonymendez @pastorsegs @femiadu for the privilege to pour out! #KG2016 #GodLover #DaBishopChronicles #Producer"
READ ALSO: 11 female celebrities who broken marriages cannot stop
Stella Damsus was previously married to Jaiye Aboderin who died in 2004. They had two kids together. Ademinokan and Damasus' relationship has been marred with controversy, following rumours that he left Simeon for the widow.
However, despite all odds, their love seems to wax stronger for each other, all the best.