- Davido has announced he is releasing 20 videos before the end of the year
- He revealed his sophomore album will drop this September
- The HKN artist also talked about his relationship with God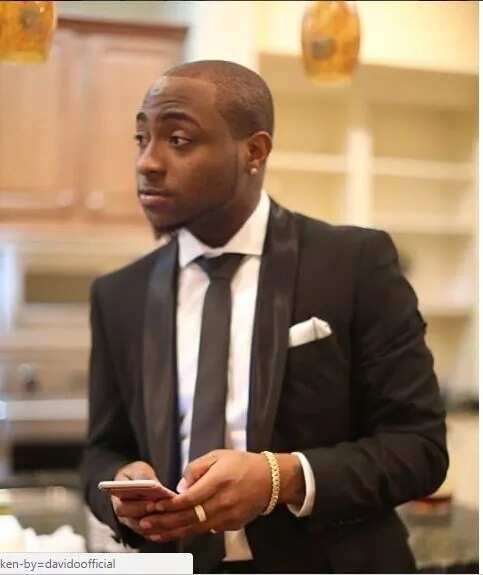 After 11 months of silence and no new music, Davido is set to finally drop his long-awaited album titled Son of Mercy.
READ ALSO: I want to sing with Davido and Wizkid - Solidstar
On Sunday, September 18 the OBO revealed this and more on his Snapchat. He spoke of his relationship with God saying he has drawn closer to God. He also addressed his long absence from the music scene. Davido also revealed that his EP has finally been approved.
He then dropped the bombshell that he will be dropping 20 videos before the year is over! This might actually be a record.
Davido has announced several dates on which he planned to drop his album and has failed.
The last time Davido officially dropped a song was The Money featuring Olamide on November 7, 2015. He has failed to release his sophomore album after giving several dates with the last one being September 9, 2016.
READ ALSO: Nigerian celebrities and their dopplegangers
In January 2016, the HKN artist got signed on to international record label, Sony BMG and his fans are expecting more from him.
Despite not releasing any album for over 11 months, Davido has featured in over 24 collaborations and many more unreleased ones thus making him relevant in the music industry.
Davido has also announced signing 2Baba' Hypertek Digital artist, Dammy Krane to is Davido Music Worldwide. Krane was with Hypertek Digital for almost four years.