Buhari Olatunji Suleiman is the Kwara state publicity secretary of the All Progressives Congress (APC), and also, a former state chairman of the defunct Congress for Progressive Change (CPC).
In this interview with Legit.ng at the APC secretariat in Ilorin, Buhari revealed that the trial of the Senate president Bukola Saraki is being masterminded by some top APC members who were angry when Saraki became the Senate president.
What has been the achievements of the APC-led government in Kwara state since you became the Publicity secretary?
A lot of things have been achieved by the government which we cannot measure, but let me just try to go into one or two things. After the general elections in 2015, the government swung into action immediately by making sure that the dividends of democracy which they campaigned to the people are being given to them.
Apart from the present situation we found ourselves, which is a global issue; the coming of the recession and all that, the party had been a party of the people and it is controlled by the government who knows where shoes pain its own people. So, man power has been put in place, empowerment and other areas too.
But, due to the economic setback, the government trying to stabilise the whole thing and a lot of things has been achieved; by telling the state House of Assembly, giving them the budget of what the government intends to do in the state and it is being approved by the Kwara state house of assembly.
We are now in the implementation level now, which I think it is exactly people oriented projects (that will be executed). So, so far so good, majorly we have been trying to take care of the welfare of our people, most especially the civil servants. You can see today in Nigeria, many States own about 17 to 20 months but here in Kwara, our own is lesser.
The maximum salary the local governments are owed is just 5 months or 6, and this is because of the readiness of the government which is trying to stabilise the economy of the State. Therefore, there have been a lot of achievements and many more are still coming ahead.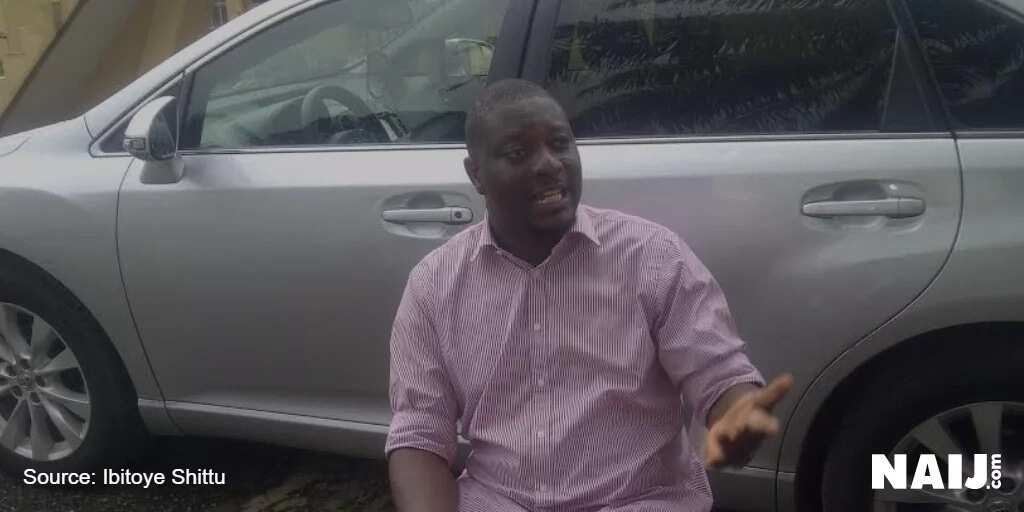 Do you feel being threatened by the major opposition party which PDP in the State?
As far as I am concerned, I don't think we have any opposition here in Kwara state and the reason is that formerly, I belonged to an opposition, and to say the fact, the Saraki Political Dynasty in Kwara state is not something that anybody or any group or association or party can shake, and it is because of their antecedents.
So you can see (or hear) noise making here and there, but when we talk of opposition here in Kwara, we don't have any opposition. The PDP are just there just to make noise and create awareness that they are in the system, but they are not playing the role of an opposition and we don't even see them as a party that can shake APC here in Kwara state. So as far as I'm concerned, I can say boldly and to be frank with you, no opposition here in Kwara state.
The only party here in Kwara state is APC, another party is APC, when you talk about another party , it is APC. So for ever and ever, it is APC and Saraki Political Dynasty.
READ ALSO: Enyimba set to miss 2016/2017 CAF Champions League?
Does that mean that it is the SPD that the Kwara APC follows?
Of course yes, that is the leadership we follow in Kwara here, because we know the right path and the body language of the Nigerian politics. People know where everything would fall back to when things are not in order. So these are the system the Kwarans have been used to for as long as 40 years ago.
So tell me now, a structure that you built for 40 years, is it possible for somebody to just come in a year or two to come and destroy it? It would take a very long time.
What is the APC-led government doing to address the issue of unpaid salaries of the civil servants, most especially the local government workers and pensioners?
You can see that the governor has taken a very bold step towards this and apart from the government, the party is also working with the government; it's our government, because the party produced the government. And if you see, for so many months back now, the government has been struggling on how to resolve this problem.
I think some few months ago, the salaries of the primary schools teachers have been taken up by the state government now, which was not part of their responsibility before, because primary schools teachers' salaries rely on the SUBEB, but now it is only the local government salaries that is left now, which is the responsibility of the local government.
But, the state government is trying as much as possible to wedge into the matter because the governor is father of everybody, but the sharing formula from the Federal Government differentiates the allocations which (contains) the percentage that has to go to the local government and the percentage that has to go to the state government.
But now, the governor discovered that he cannot leave everybody without taking care of their welfare and other things, so that is why the government has been finding it very difficult to look into this matter and resolve some problems causing the local government salaries to be outstanding.
For you to understand, this is a peculiar problem to… it's not only in Kwara state we are having this problem; it is across the country. If you go to some States, 20, 18 months are being owed like I said earlier on, here in Kwara state, the maximum salary we are owing Civil Servant is six month, which I think very soon, everything will be resolved.
There are insinuations that the Senate President, Dr. Bukola Saraki is still a card-carrying member of the opposition PDP?
Well, I think those people who are talking about that, I think they have lost their memory or maybe they are not in the political system, because if somebody is saying that, it is a base less allegation or statement for someone to be saying he is a card-carrying member of PDP.
Somebody that fought during the election to make sure that PDP is nowhere to be found; somebody that stood against the Federal Government under the then President Jonathan. So for such a person to fight at that level to make sure that PDP is nowhere to found, so how can that person stand again to be a card-carrying member of a political party that is not even anymore in existence? What fate does PDP has in Nigeria today? Nothing. You can see two different chairmen here and there. So it is just a news on the pages of newspapers.
It is being rumoured that the Senate President still controls Kwara state. What can you say about this?
I don't understand, control Kwara State, in what manner? How can a person control, is he the governor of the state? He is no more the governor; he is a former governor of Kwara state where he ruled for good eight years. He has left the state as a governor; he is a senatorial representative of Kwara Central, so what business has he to do with being the controller? The state belongs to the governor, who is the number one citizen.
But we were made to understand that the Governor is an errand boy to the Senate President?
No, there is nothing like (being) an errand boy to the Senate President and I cannot accept that, and people that are saying that, they are just saying it to just tarnish his name or something. The Governor belongs to a party and whether you like it or not, Saraki is the leader of APC in Kwara state here, so once you have a leader as a political leader, definitely, every other people will belong to him, but for people to be saying that he is controlling Kwara, he has no business with Kwara. The business of Kwara State lies on governor, which is Governor Abdulfatah Ahmed.
Being an APC member, what legacy had he, Dr. Saraki left behind in Kwara state?
A lot of things, a lot. I think I knew him when I was in opposition as a state chairman of CPC. During his time, many things happened here in Kwara. In fact, despite that I was in opposition, I can point at one or two things that he brought down to Kwara here, which today, is a plus and brings development to the state. First and foremost, Aviation College, it was during his tenure.
Shonga Farm is there, Ilorin Cargo Terminals  is there and a lot of things like that. So it's not easy but I think he achieved this because of his relationship with the then Federal Government led by Musa Yar'adua of a blessed memory. So this is something that other States are looking at; if you see today, some States are trying to struggle to get aviation college, get cargo terminals and every other things which we have here in Kwara state without any struggle and all that, but due to his (Saraki's) relationship with the Federal Government then.
And then, as a former chairman of the Nigerian Governor's forum, which he led I think for good 4 to 8 years or there about. So a lot of things have been achieved during his time, which every Kwaran can come out and say this is what we have here in Kwara.
And, I think due to that, that was why the campaign there came up – the Legacy Continue. That was why he looked inward that who can continue the legacy and that is how they brought the former Commissioner for Finance which is present Governor of Kwara state.
So you can see, where he stopped, then the governor started from there and finished the abandoned project which he could not be able to finish then. So here in Kwara state, it is only in Kwara you cannot find abandoned projects; it is here in Kwara, which he was trying to put up by the last government, but the present governor, for the first four years, he tried to complete those projects, so now he is trying to put up his own achievements too, which I think very soon, the Kwara people will start seeing the changes everywhere.
What can you say about Saraki's current trial at the CCT?
Well, like everybody knows, it is political witch hunting and nothing good will come out of it. At the end of the day, he would be vindicated. There are some political cabals, and those people that do not want him to attain that seat, within the same party APC and It is clear to everybody, everybody knows that.
But, he is a strong man on his own. You know, when they started this trial here and there; different calls are coming from every angle, resign and all that, which has been the tradition of the National Assembly and other political leaders who found themselves in that position; the next thing is that go and resign.
But, he believes that he (has only) become the Senate President by the will of God, not by the will of anybody. If God didn't want him to become the Senate President, nobody could put him there, so that is what happened. But I believe those behind it will fail at the end of the day.
You can see when they started the CCT trial, it was not the way it is today; it was everywhere, every front page of every newspaper. If you wake up in the morning, tune your radio station, the next news you hear is CCT, but you can see now, even the processing now, you can see that they are not even prepared for the case, they don't have case against him. They are just trying to tarnish his image, to stain his political career which I don't think anybody can do it.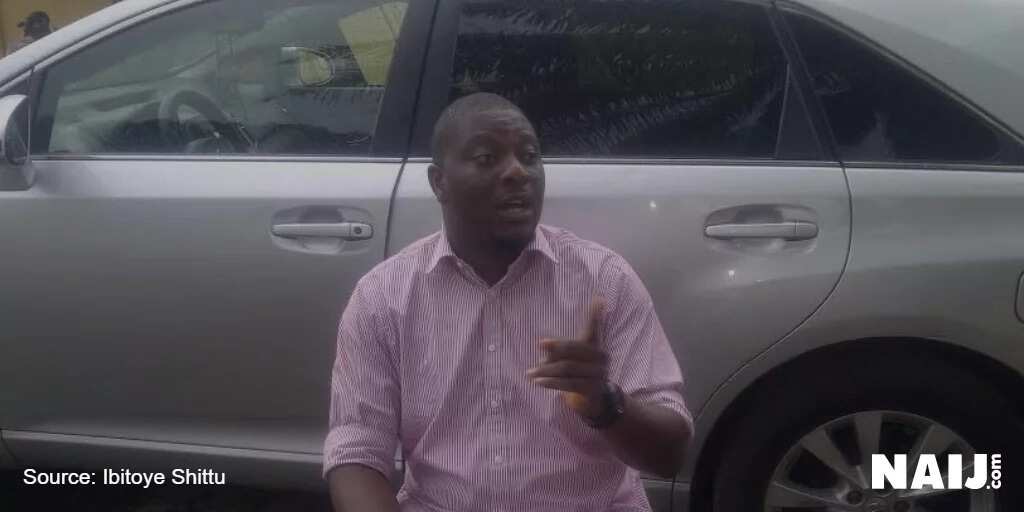 Do you know of anyone that might be doing this?
I do not know and you as a journalist, you know the reports, all the news media have been reporting Mr. B, Mr. A, and C. You can pick from that, that this is the person I'm talking about. Or you can see from where they started from; when the struggle started: "I want to be Senate President, no, you are not my candidate, this is my candidate".
So you can pick from that, that this is the person I'm referring to, these are the people in that list. But, as far as I'm concerned, I am a politician, so I cannot mention any name, but those people behind it also know themselves that they are the ones behind this Bukola Saraki's trial.
READ ALSO: INTERVIEW: Nwabuoku speaks on the development of female football
So you mean to say there are factions within the APC?
Sure, you could see him come out some few months ago, telling Mr President that there is government within the government in his cabinet. So there is faction, no doubt about that. And in politics, everybody is fighting… the first thing that is paramount is interest; interest comes first. So it depends on how you play your game and how you put your house together. So there is faction, no doubt about that.
But don't you think the APC is bound to experience the same fate with the PDP in the nearest future if it continues in this manner?
Well as a party man, I have been a party man now for so many year and my experience in that area is that it is always normal to happen; that kind of thing. But the most important thing is how to manage it. If they can manage it very well, fine. They are all playing politics, but the most dangerous aspect of it is not to know how to play the game. So if they don't know how to play the game, definitely things would fall apart.
On the economic recession, some stakeholders in the main opposition party, PDP, have asked President Buhari to resign considering the hardship being experienced by the Nigerians. What can you say about this?
That is totally uncalled for, because the damage on ground was caused by the last administration (as a result of) reckless spending, looting here and there, so for a government that is just coming on-board that met that kind of atrocity on ground, it is not easy for that government to restore all those things back in a year or two.
So it is damages of PDP and for them to be calling for resignation of Buhari, I don't think they know what they are saying. They are not playing politics the way it should be played. That is not the next line of action.
They should allow the Mr President to exercise his power and capacity to control the economy. This is just one and a half years in office. So I believe the party and Mr President have a very good mission to give Nigerians the dividends of democracy, which they promised Nigerians during (election) campaigns. So Nigerians should be a little bit patient, exercise patience with the federal government; I believe things will bounce back. But calling for his resignation is totally uncalled for.
What are the major changes  the APC-led government has brought to the people of Nigeria as a whole?
My dear brother, without deceiving ourselves, if a country achieves the whole thing without security, it is nonsense. Within the shortest period of time, the APC has achieved a lot in terms of security and you can look at what is happening in the Northeast; Borno, this Boko Haram issue, no day you wake up and you tune in your T.V or radio and you will not hear another bomb attack happening across the region and 500 people died.
You can see that the Boko Haram at large, are nowhere to be found again. There is peace in the northeast unlike the years back when everyday you hear this bomb attack on churches here and there, getting to the main stream, even coming to the Federal Capital Territory, bombing everywhere. You can't find that anymore. So the government has been able to achieve that within a year, so you should give kudos to Mr President and to the party on that achievement.
So, that is why I'm saying if the Nigerians are patient enough with this government, every other thing will be achieved. Economic problem will be solved and other areas, lives and woman capacity that all Nigerians need to feel the democracy, the government will touch them but the credit must be given to the present administration.
What palliative measures do you think can be introduced to get Nigeria out of recession?
A lot of palliative measures can be put in place and I believe if the government can sit down with the executives, sit down with the legislature and other arms of the government, if they can sit down together; I think we have people of experience there, who know where the problem is coming from, how they can tackle it.
And, if you don't forget, during the Sallah period, the Senate President has already laid down the National Assembly agenda towards this recession we found ourselves in. I think they are going to come out very soon with the team of Mr. President and the National Assembly members too. So that is their major assignment now, which they think is more important to everybody than any other thing and by they will resume to plenary and I think it is going to be their major discussion at the plenary.
And I am assuring Nigerians that very soon, like when I was reading on the paper today, the CBN governor said before December, the economic problem will be solved
What advice can you give Mr President on the Niger Delta Avengers or militants issue?
Well my advice to him, I will like to go back to Yar'adua's government. The same thing happened during Yar'adua's administration too, but the way Yar'adua tackled the problem then is more understandable and well accepted you know. It is not everything that we go there and do war to war thing, no. I think the best approach for this problem now is to dialogue with them.
What do they want? Peaceful dialogue; they are also human beings, they are not animals, so we should consider them as what they are fighting for is their right even if they are taking it in a wrong manner. But as a government, as a father of everybody, he should look at everybody and say "you are my son," because if your son mis behaves, it's not every time you raise cain and beat him.
You have to call him that "come, you don't have to do it this way," as a father. So the best approach is dialogue. Whosoever that is involved, as a father, you should call on them, let's sit down. This Nigeria belongs to everyone of us, don't let us separate, we can find solutions to your problems and all that.
At the end of the day, they are also human beings. It happened during the Yar'adua government which was when he gave amnesty to the Niger Delta people, so the same thing can also happen and I believe the President is working on that. That is why we are having the Ministry of Niger Delta Region.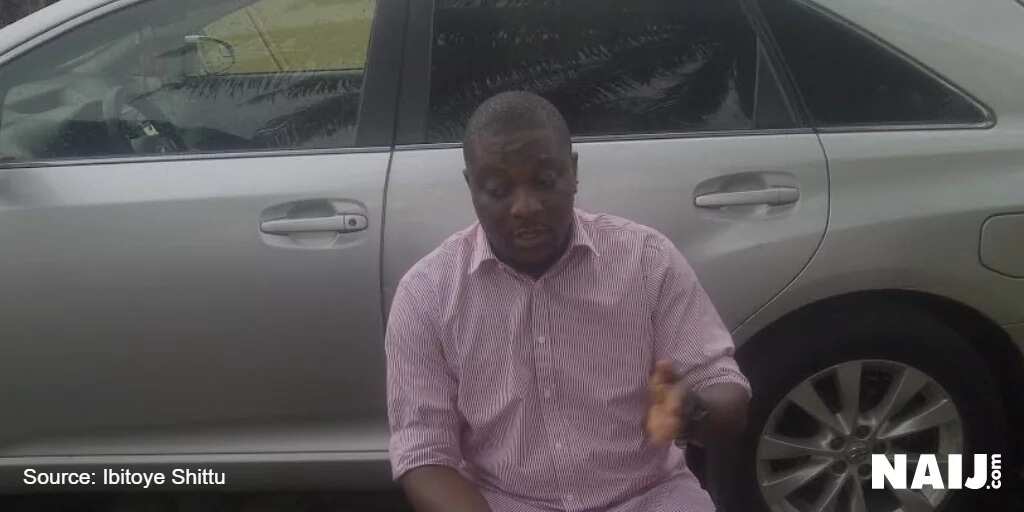 The APC promised Nigerians during the last general elections campaign that the Chibok girls would be rescued from Boko Haram in no time but till now, those girls are yet to be freed. What can you say about this?
The party and government are still working on it because to fight against terrorism is not an easy task, and you can see that not quite long, they came out with a video clip where they are swapping their member for the Chibok girls.
But up till now, I think it's still a blind discussion with the Federal Government and I heard that the federal government has agreed to swap the Chibok girls with the terrorist, Boko Haram. So there is hope and the Federal Government will put every necessary thing together to make sure that they rescue those Chibok girls because it is a pride for the country, it is a pride for the government if they could be able to rescue them.
Are you being optimistic that the APC-led administration would be able to rescue the Chibok girls?
Yes I am, I believe they will rescue them, but I can't say when because I am not part of the government. I am not in the midst of the negotiation but I believe they are more committed to rescuing those girls. It is part of the promises made to Nigerians and I believe they will work towards it.
We just need to exercise patience with them because it is not an easy thing to do; just for them to release without having a concrete contact, where these girls' whereabouts is and every other necessary thing has to be put in place. So I think it requires due processing, so let's just give the government a little time.
Source: Legit.ng