- S&P Global Ratings downgraded Nigeria further into junk territory
- The ratings comes just as Nigeria prepares to issue its first Eurobond since 2013
- The bond is been issued amid low oil prices and severe shortages of foreign-exchange
These are not the best of times for the Muhammadu Buhari led government as S&P Global Ratings has downgraded Nigeria further into junk territory.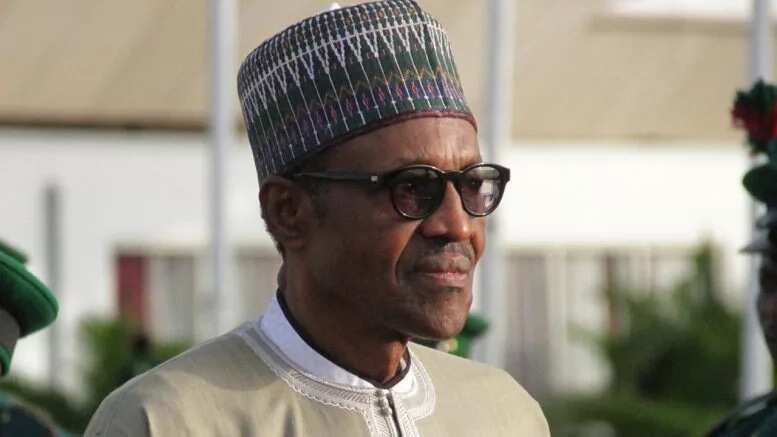 S&P downgrades Nigeria rating one level to B, five levels below investment grade and in line with Kyrgyzstan and Angola.
"Nigeria's economy has weakened more than we expected owing to a marked contraction in oil production, a restrictive foreign exchange policy and delayed fiscal stimulus.
"While government debt remains low, servicing costs as a percentage of government revenues are high and rising," the company said in an e-mailed statement to Bloomberg.
READ ALSO: Recession: No cause for alarm, we will come out soon – Kemi Adeosun
Jan Dehn, the head of research at emerging markets investment manager - Ashmore Group Plc, said Nigeria needs to open its markets and let the naira trade freely.
"The deterioration of the Nigerian credit has been going on for years. The country needs to show progress opening its markets and letting the naira trade freely,"  he said.
The downgrade is the latest blow to the Nigerian economy, which shrank in the last two quarters and is already in recession.
Figures released by the National Bureau of Statistics (NBS) on Wednesday, August 31, showed that Nigeria had officially gone into recession.
The NBS figures showed that in the Gross Domestic Product (GDP) for the second quarter of 2016, Nigeria's economy contracted by 2.06 percent.
The country's economy shrank by 0.36 percent to hit its lowest point in 25 years. The second quarter report makes Nigeria's economy the worst in three decades.
"An economy in recession and with a devaluation means something is wrong. The downgrade is justified and will make Nigeria's foreign and domestic bonds less attractive," Babajide Solanke, an analyst at Lagos-based FSDH Merchant Bank Limited told Bloomberg on phone.
READ ALSO: Buhari minister confesses, admits Nigerians are truly suffering
S&P expects Nigeria's economy to contract 1 percent this year before returning to growth. Real gross domestic product is likely to expand 2 percent in 2017 and 4 percent the following year, it said in the statement.
Moody's Investors Service and Fitch Ratings Ltd. each downgraded Nigeria to four levels below investment grade in the first half of the year.
Recently, four major blue-chip Nigerian companies lost as much as N51.86 billion in the first half of 2016 as the economy continues to take a dip.
Nestlé Nigeria Plc, Nigerian Breweries Plc, Dangote Cement Plc and Lafarge Africa all suffered combined profit losses to the tune of N51.86 billion in the first half of the year.
Already, most money deposit banks and insurance firms have slashed their workers' salaries by between 20 and 50 per cent.