- Senator Joseph Waku has urged President Muhammadu Buhari to probe Obasanjo and Jonathan for inheriting nothing from the PDP after 16 years of governance
- Waku claims Obasanjo introduced corruption in Nigeria
- PDP leaders challenges Buhari to publish Jonathan's hand-over notes for Nigerians to read
The statement by President Muhammadu Buhari that he inherited nothing from the Peoples Democratic Party (PDP) administrations of former president Olusegun Obasanjo, late Umaru Musa Yar' Adua and Dr Goodluck Jonathan, has been greeted with repugnance by the leaders of the main opposition party.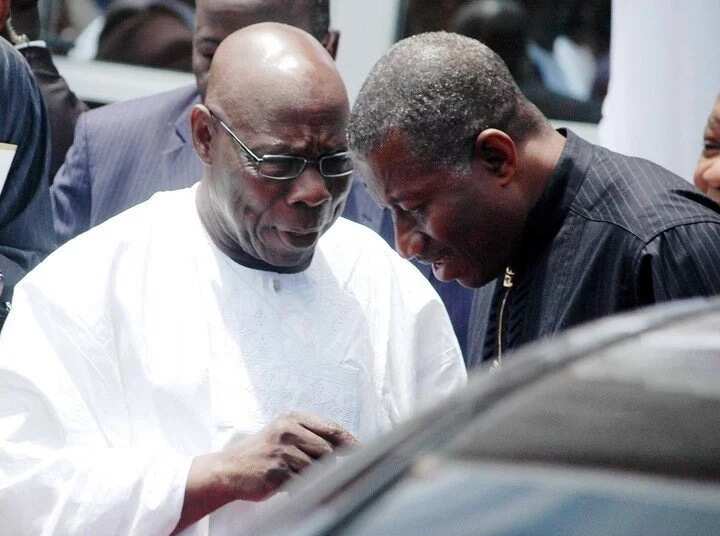 According to a report on Vanguard, Buhari's comment elicited caustic remarks from PDP leaders, who accused the president of reversing the gains and achievements of the PDP within 15 months of coming to power, and putting the country into economic recession.
They challenged him to publish Dr Jonathan's hand-over notes for Nigerians to read and take a stand.
But in a swift response, Senator Joseph Waku, a former chairman, Senate Committee on Water Resources, urged to back up his comments with a probe of the Obasanjo and Jonathan administrations.
READ ALSO: Probe Obasanjo, he introduced corruption – Waku to Buhari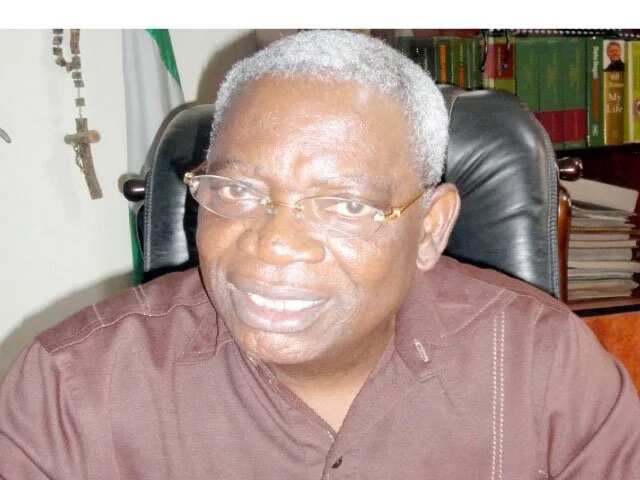 According to Waku, Obasanjo introduced corruption to Nigeria, adding that the PDP ended up destroying the country within the 16 years it held power.
Waku rejected claim by PDP that it brought GSM is false. According to him the GSM was an initiative of late General Sani Abacha, which the PDP merely expanded.
He said: "PDP did not bring GSM, it was brought by late General Sani Abacha. The PDP only came and expanded it. I am not saying the PDP didn't do anything, even destroying the economy alone was something they did.
"How can you become the number one citizen, the number one law officer of the country and there was high rate of stealing under you and you did not act? PDP was completely a misfit of a government. The corruption under PDP administration started from Obasanjo and so, if Buhari wants to substantiate his allegation, he should probe all the PDP administrations and he should start with Obasanjo because he (Obasanjo) introduced corruption in our democracy."
Waku, who represented Benue North West in the National Assembly between 1999 and 2003 and is a chieftain of the All Progressives Congress, said that top government stole under PDP and walked away easily.
He said: "Under PDP, top government officials stole to high heaven and no one was brought to book by the PDP administration. PDP, under the Obasanjo regime spent billions of naira for third term that failed. Obasanjo got $16 billion for energy, where is the money? Obasanjo used Nigerian money to buy very important hotels and buildings including a library at a time he was leaving office without any achievement in office. So, I am in total support of President Muhammadu Buhari."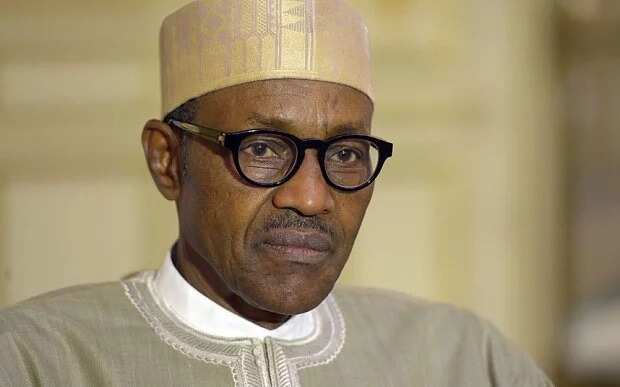 READ ALSO: Obasanjo reveals those who brought Buhari to power
Buhari had on Monday, September 12, after attending Eid prayers in Daura, Katsina state said he inherited nothing from Obasanjo, late Yar' Adua and Jonathan.
His remarks came on the heels of the economic recession in the country.
He said: "I want Nigerians to realise that what this government inherited after 16 years of PDP government was no savings, no infrastructure, no power, no rail, no road and no security."