- Governor Rauf Aregbesola has announced free train ride for those wishing to travel home for the Sallah holiday
-  Aregbesola's administration has been doing this in the last six years to facilitate easy movement during festivities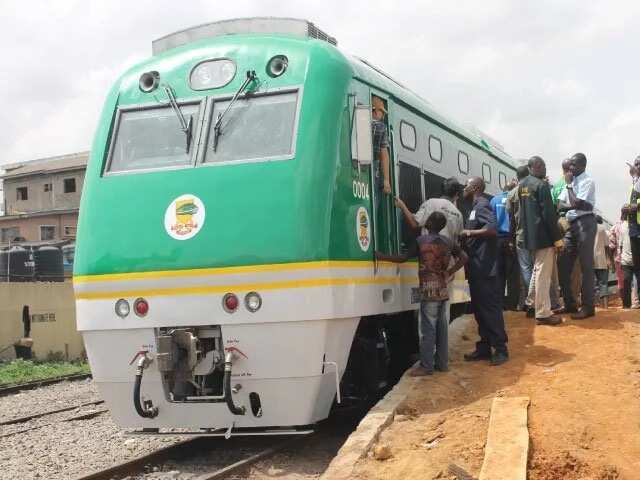 Osun state governor, Rauf Aregbesola has announced free train ride for those wishing to travel home for the Sallah holiday.
In a statement by the Ministry of Industries, Commerce, Cooperatives and Empowerment, the free train commences conveyance of people coming for the festival from Lagos to Osogbo on Saturday 10th and Sunday 11th September by 10 a.m. each day.
The train will which return to Lagos on Saturday, September 17. The take off time is 11 a.m.
READ ALSO: Facts you need to know about the Eid-el-Kabir festival
A statement from government said Aregbesola's administration had been doing this in the last six years to facilitate easy movement during festivities.
The ministry admonished the people to make the best use of the opportunities the free train offers them because government wants them to come home and enjoy the celebration with relations.
Meanwhile, Nigerians have been asked to observe a two-day break to mark the annual Eid-el-Kabir celebration in the country. The federal government has subsequently declared Monday and Tuesday, 12 and 13 September as public holidays.