Governor Akinwunmi Ambode of Lagos state on Thursday, September 8, declared total war against rapists in the state, Legit.ng can report.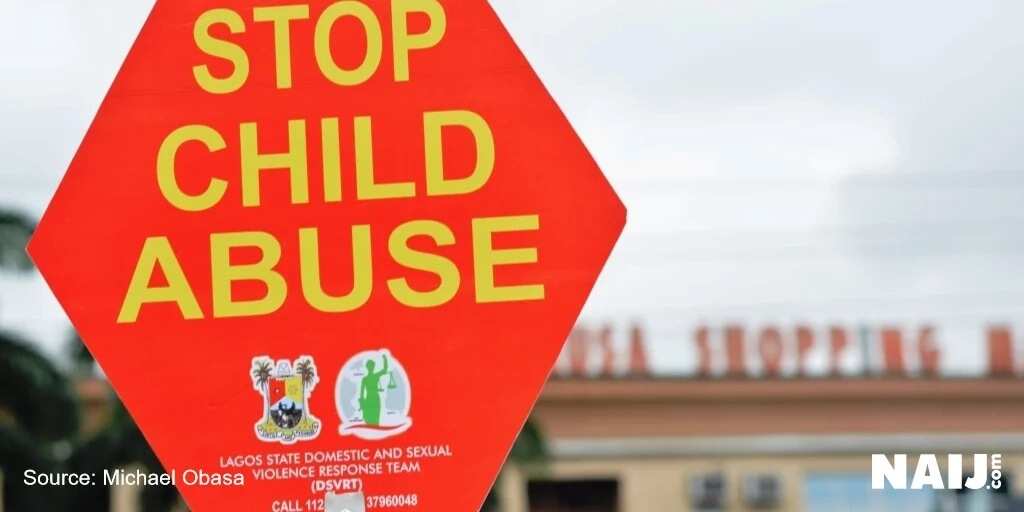 Ambode who spoke while receiving the first-ever all male rally against domestic and sexual violence in his office on Thursday, noted that all men need to be sensitised on the need to eschew abuse of women because it is totally uncalled for.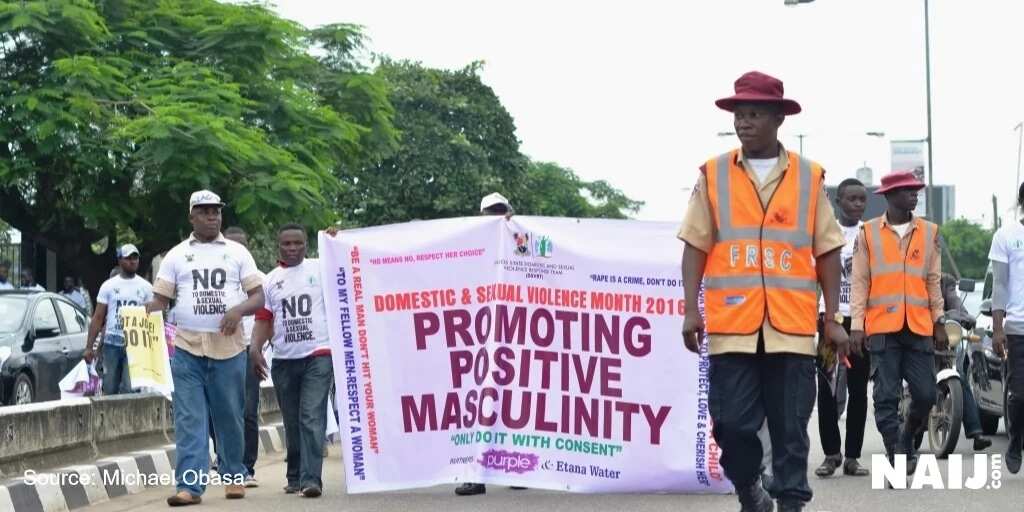 The governor also said that he needs just eleven scapegoats to teach a lesson on the need for men to avoid such acts of violence against women.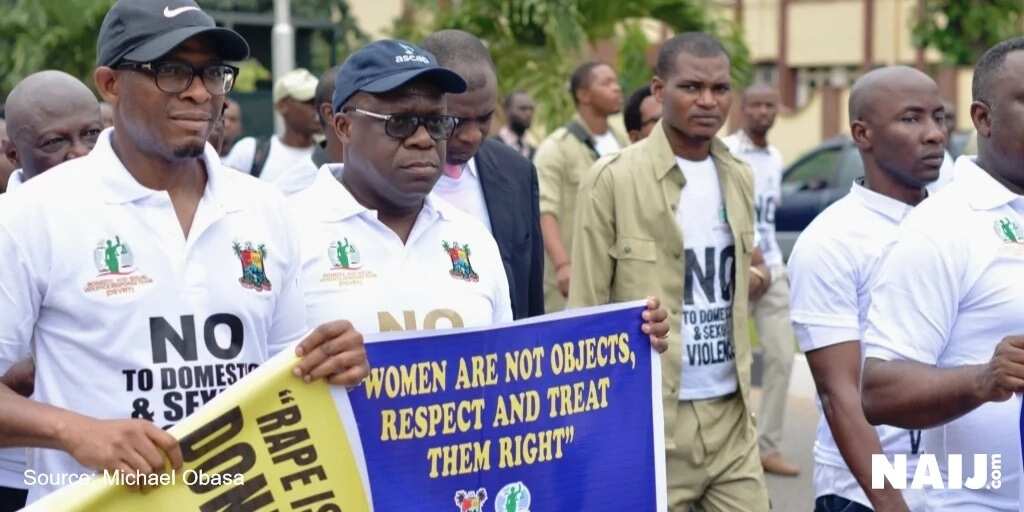 "We men as grandfathers, fathers, brothers, husbands, sons and public advocates have a pivotal role to play in containing all forms of violence against women.
"As men, we must stand up and speak with one voice, condemning this act. No more would we condone or tolerate paedophiles, women beaters and rapists. I therefore commend you all for your participation in the first ever, all-male walk against sexual and gender based walk against violence and sexual abuse in Lagos state.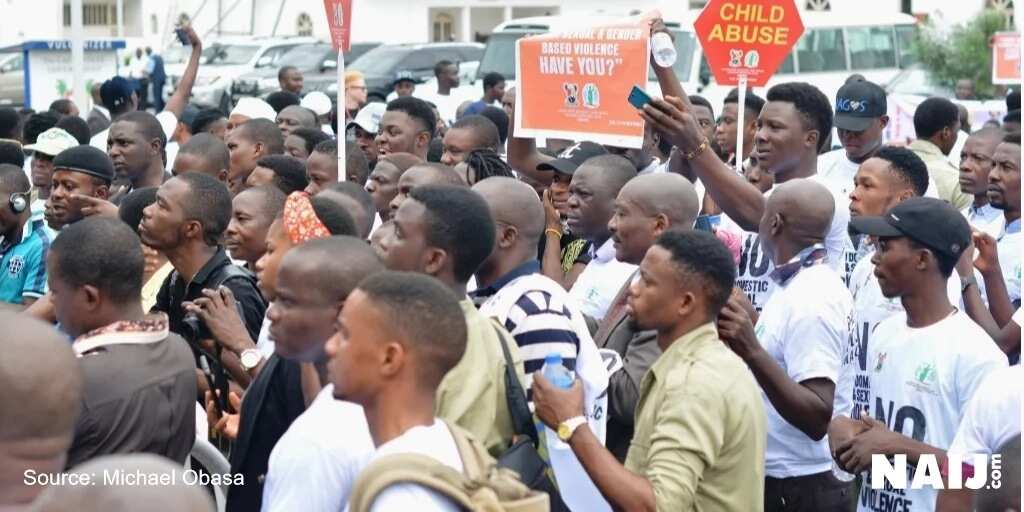 "And I charge you all to remain Ambassadors and flagbearers in the fight against domestic and sexual violence," the governor said.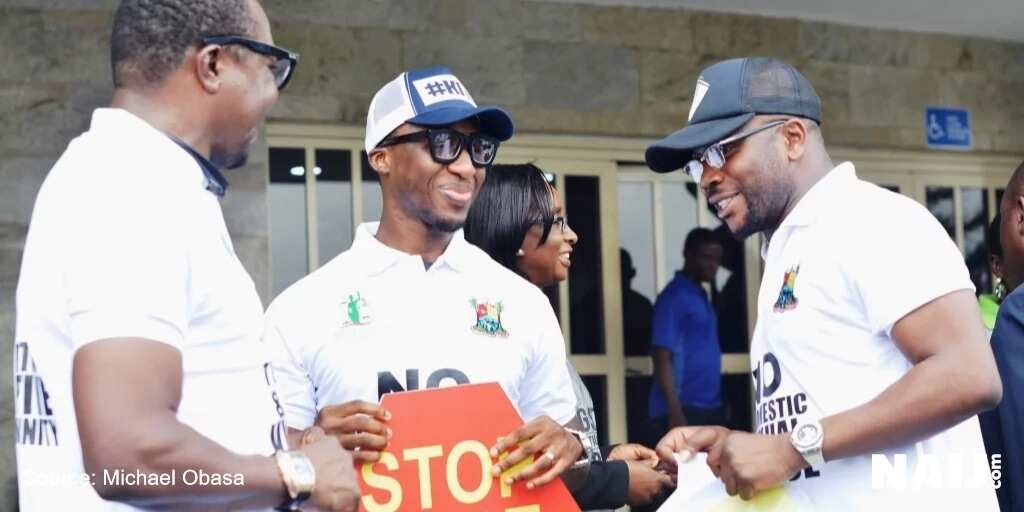 Notable Nigerian comedians, Ali Baba, Teju Babyface, Omo Baba and music producer, Bez, were also among the men who stood gender-based violence.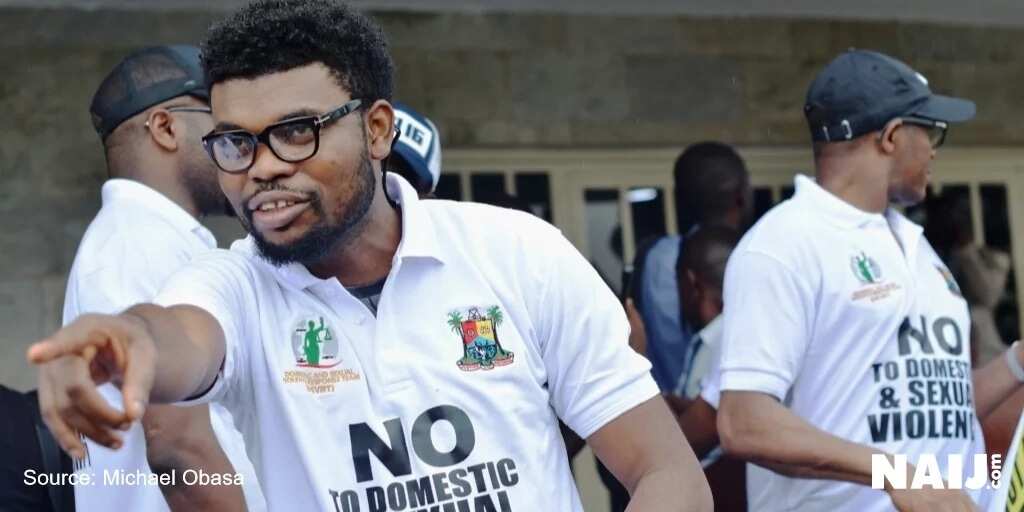 In a chat with Legit.ng, Teju Babyface said he decided to join the campaign because, "you cannot say that because some people are behaving  like animals, all men are animals.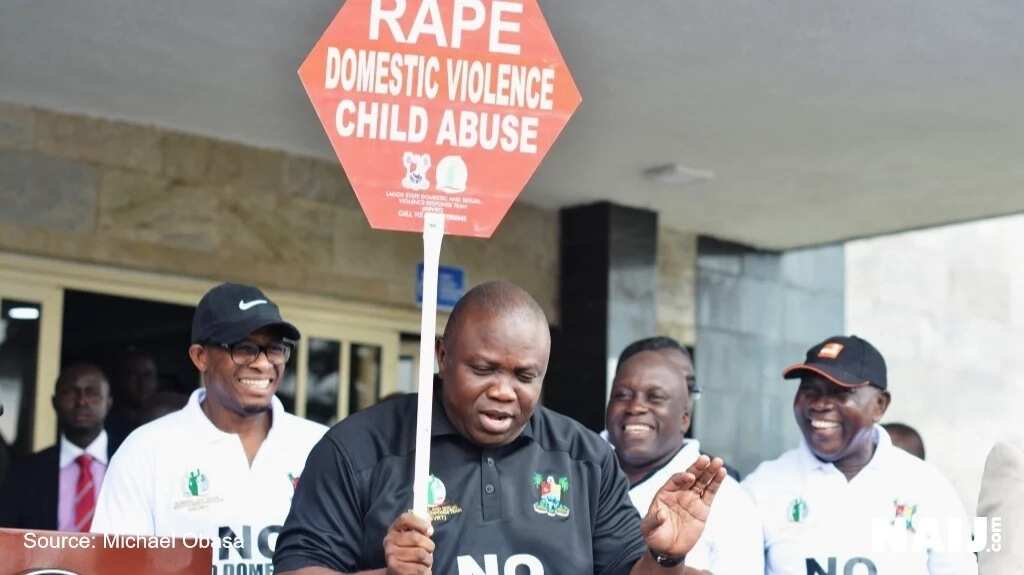 "With all the placards here, you should be able to understand why we have to stop violence against women and domestic violence by men."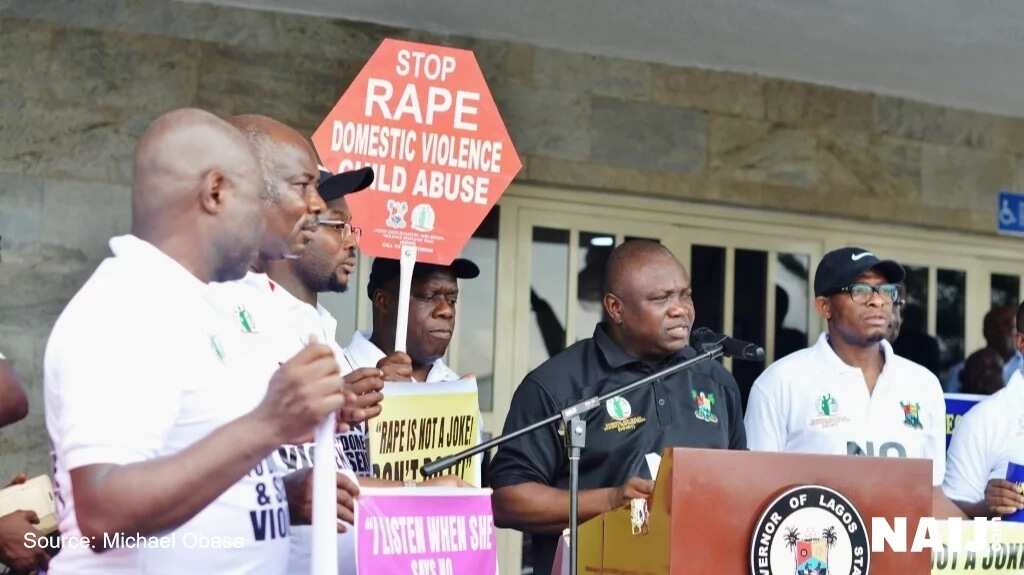 Check out more photos from the march below: