My friend Tayo suffered so much. He lived with his parents and six siblings in one room in a face-me-I-face-you house in Ajegunle.
He survived secondary school carrying cement and blocks at a construction site every afternoon and in the evening, he had to hawk Fufu and Agidi in the evening before he was sure that was hope for a meal. And then Tayo's Dad died! Yes he died, the only thread of hope they hung on got broken. Life became tougher. Tayo survived university on a pair of Jeans, two shirts and whatever shoes he could find lying idle in the room. They didn't need to fit. He will squeeze his feet in. Every semester saw Tayo working several menial Jobs to survive. The only thing Tayo did not do was steal.
But just this afternoon Tayo appeared. Hian! I couldn't believe my eyes. Sunken eyes were gone, all freshened up and spotting a cool looking beard for the gang. With a Bugatti Veron on his trail, a rolex gracing his wrist and a beautiful new chic just beside, Nobody needed to tell me; a brand new level just began!
We will be celebrating Tayo's new level at a party this Friday, September 9th. Check this link http://bit.ly/2c0d3Mh to come celebrate with us and get a free VIP ticket before it's taken down to attend this Huge party in style and celebrate this nu level!!!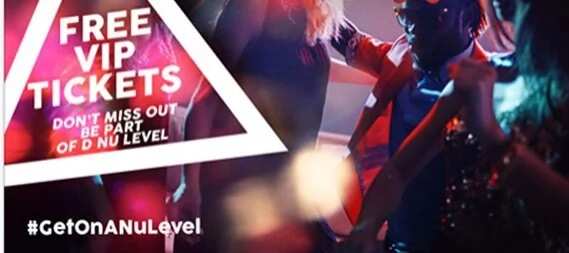 [Sponsored]
Source: Legit.ng