5 most flamboyants pastors in Nigeria
Religion is always a sensitive topic in discussion groups. A focused view on economic data suggests that its diversity is redistributing wealth like never before. In Nigeria, religion is as important as life itself. With half of its population as Christians, it is no surprise that the bulk of the world's wealth is believed to reside in majority-Christian countries.
From private jets, to expensive fleet of cars, to billion naira church buildings, these top Nigerian pastors are affluent in every way comprehensible. Talk about treasures on earth, these highly respected clerics are not your mate in money.
READ ALSO: Meet the 4 children of Nigeria's richest pastor (photos)
Here are five most flamboyant Nigerian pastors.
1. Chris Oyakhilome ( Christ Embassy)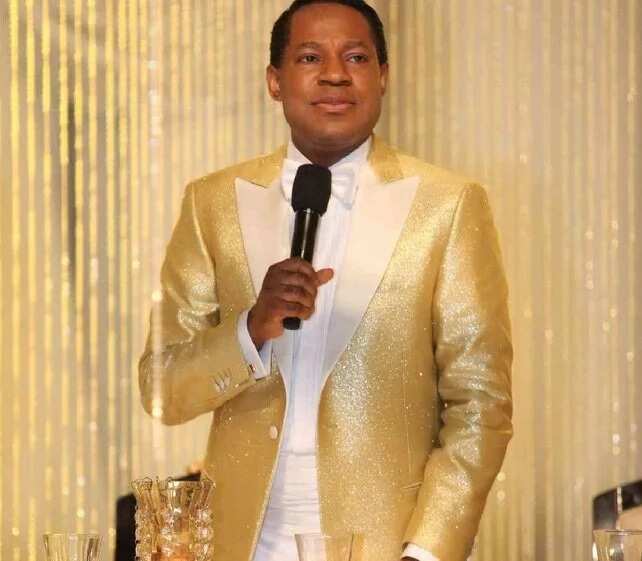 AKA Beleivers' Love-world Ministries, Christ Embassy church is headed by this golden aged, highly educated man. The charismatic preacher is known to be classy and known to never repeat any outfit as he gives to charity after use.
He is also a big time entrepreneur, having various interests in magazines, satellite TV, a record label, hotels and real estate. With over 30,000 members and more in various branches scattered around the nation, his church estimated net worth is a whooping $30 million - $50 million dollars.
2. Paul Adefarasin (House on the Rock Pentecostal Church)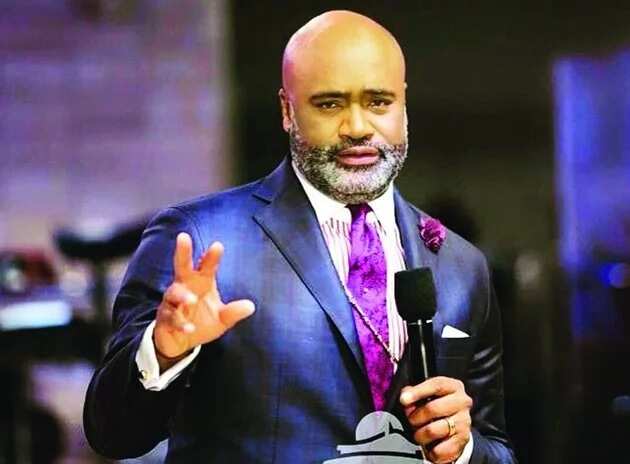 Pastor Adefarasin is the founder, senior pastor and prelate presiding over House on the Rock church, a flourishing, pentecostal outfit emphatic of financial prosperity almost as if it were a precondition for salvation. The headquartered branch is rumoured to have been built with billions of naira, with the grand commissioning featuring top dignitaries like former British Prime Minister, Tony Blair and former Nigerian President, Goodluck Jonathan.
The man of God is well-known for his deep, low-pitched voice enmeshed in a luscious American accent. The well-toned pastor is famed for his flashy automobiles, Italian-cut suits, all which makes him one of the most elegant men in Nigeria. With one of the most upscale and posh christian congregation in the country, he is said to be a billionaire that coaches billionaires.
3. David Oyedepo ( Winners' Chapel)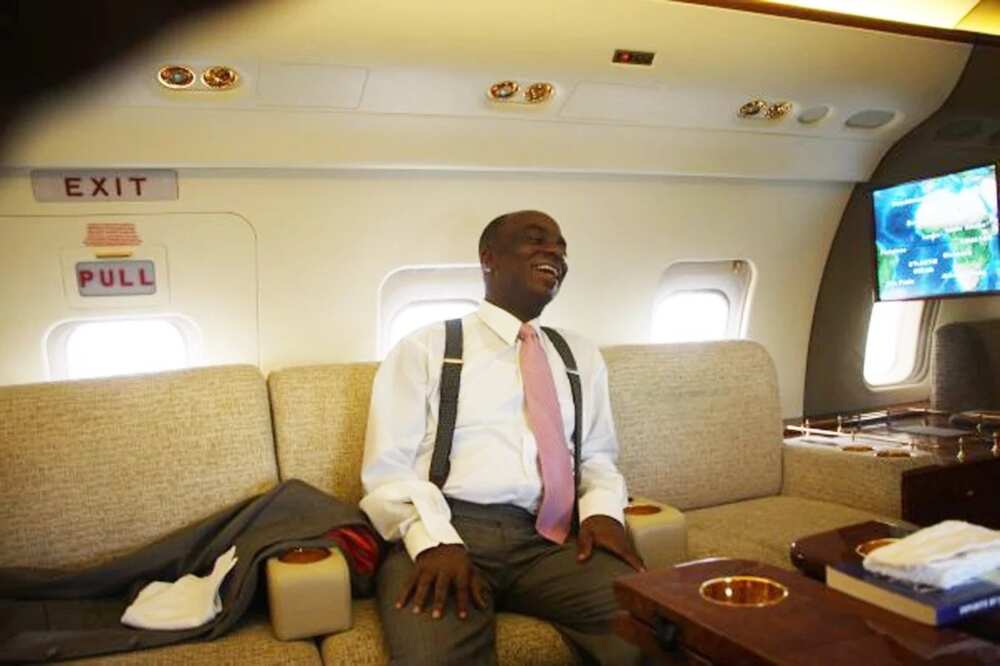 Founder of Winners' chapel AKA Living Faith church is usually called the wealthiest preacher in Nigeria. The proud owner of four private jets is said to be worth $150 million. As if that were not enough, he founded and owns two private universities in Nigeria.
Other parts of his empire include Dominion Publishing House, a thriving publishing company and Faith Academy, an elite high school.  With homes in London and the United States, this dedicated son of God is made of money.
READ ALSO: Christianity is not boring! See top 5 stylish pastors in Nigeria (photos)
4. Chris Okotie ( Household of God Church)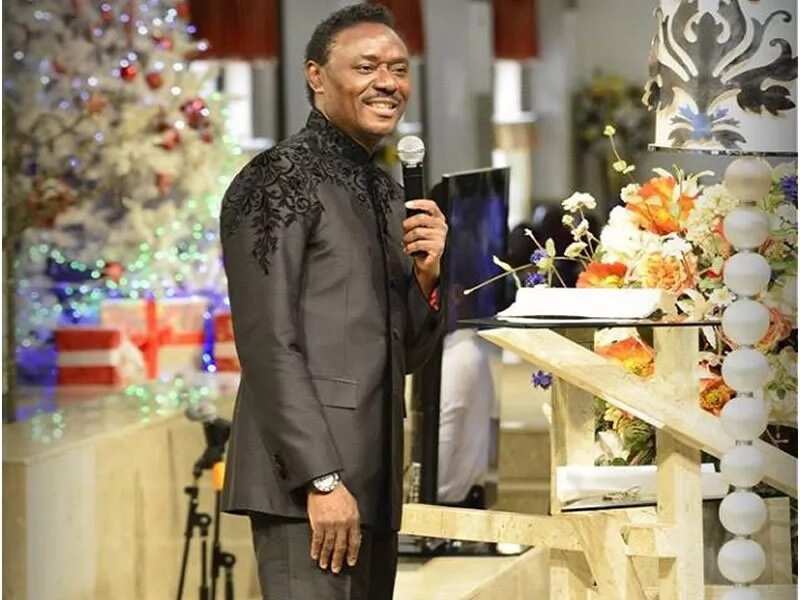 Haven tried the music industry route in the 80s,  moved on to ministry and then politics recently, this daytime pastor and politician is known for having first timers in his church wish they brought a dictionary with them. He is said to be net worth-ed at $3 million - $10 million according to Forbes.
With a lavishly wicked fleet of cars including Mercedes, Range Rover, Rolls Royce, Porsche, the senior pastor of Household of God church and president of fresh party is one of the most flamboyant pastors in Nigeria.
5. Pastor Biodun Fatoyinbo (COZA)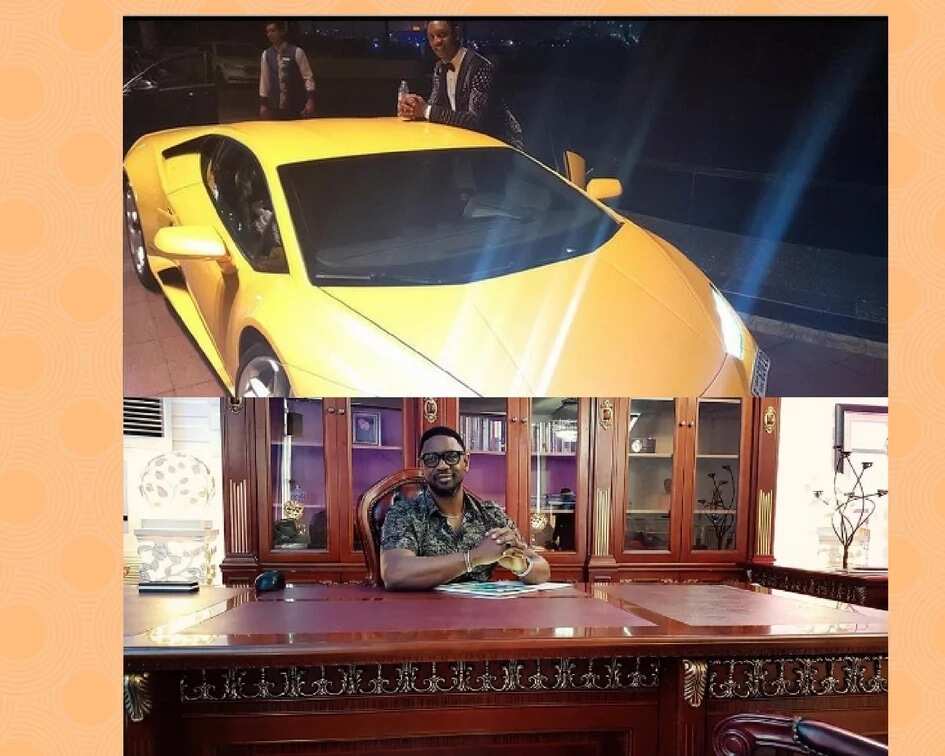 The Abuja-based pastor believes the gospel is clinquant rather than the sleaziness the ascetics subscribe to. The cleric shows his exotic taste for top-notch designers and lavish life style in his manner of dressing, birthday celebrations in expensive cities like Dubai and acquisition of expensive, bad-ass toys called cars.
Heading a church with over 7,000 members, the reverend, who is one of the most sought after public speakers is glamourous. As far as aesthetics go, he creates a world of fantasy and excitement around him. For all we know, if he had the time he could easily, hop on a jet and lounge on a Brazilian beach just by snapping his fingers. The man lives like a king. No surprise he is living on a mandate of raising a "takeover generation."
Source: Legit