Akogun Iyiola Oyedepo is the Kwara state chairman of the Peoples Democratic Party (PDP) and he is a lawyer after being called to the Bar in 1984.
In this interview with Legit.ng's Ibitoye Shittu in his office in Ilorin, Oyedepo explained how Kwarans have been under Saraki's bondage stressing that the Nigeria Senate President is a corrupt leader.
Which political positions have you held in the past?
They are many but let me capture the limelight offices. In 1992, I was the Commissioner for Agriculture and Natural Resources in Kwara State, later I also became Commissioner for Commerce, Industry and Corporative before being installed as the Chairman of Democratic Party of Nigeria Kwara State Branch. I served as a legislature in the National Assembly from 1999 to 2003 and was the Chief Whip.
When did you become the Chairman of PDP Kwara State Branch?
I became the Chairman of this great party on 15th February 2014.
Is there any iota of truth that Senate President Bukola Saraki is a secret member of PDP?
As far am concerned I don't have any information to that extent. He isn't a member of my party. If you say he is secret member, Am not supposed to know anything secret if it is something in the dark to me. I think he is from Ajikobi Ward and he isn't in the register of the party. I don't see him as a member, he might be romancing but he is far being part of us for now.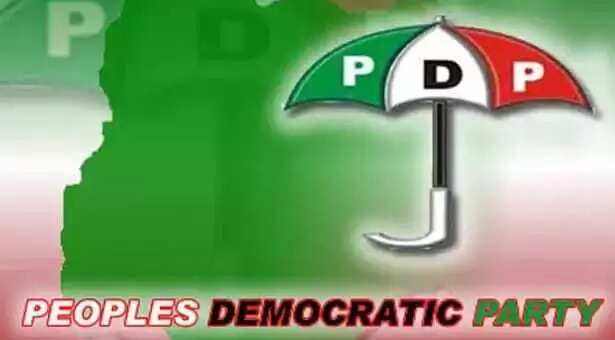 Many have claimed that PDP had grounded the Nigerian economy. Are you surprised at the allegation?
That depends on the interpretations and where you stand. I am a member of PDP and won't join the bandwagon of people who have the perception that the country was grounded by my dearest party. For the records, Goodluck Ebele Jonathan left with the economy in a buoyant state.
It was the biggest in Africa according to statistics. When you look at the indices of products like Petroleum and other lucrative things it was impressive before this current administration came on board. The issue of grounding the economy is beyond Jonathan. I wish to discuss along that line rather than narrowing it to GEJ's tenure.
We have never had any buoyant economy since the 1960 Independence. You measure the  performance of a country by the productive aspect. We haven't been producing from the regime of General Ibrahim Babangida till date. Any economy that isn't producing is already grounded. We have been living on borrowed time for more than 25 years. It has been a case of importation of food, clothes, petroleum and so on.
Industries have been folding up on daily basis. When things were good during our time, we could see paper industries at Jebba making waves. We didn't know the country had fallen because of our over-reliance on Petroleum and we were spending. Nigeria was like a rent nation, people come here to do the job for us and we then take commission. This country is suffering from the failure of leadership.
READ ALSO: Nigerians groan as recession grips national economy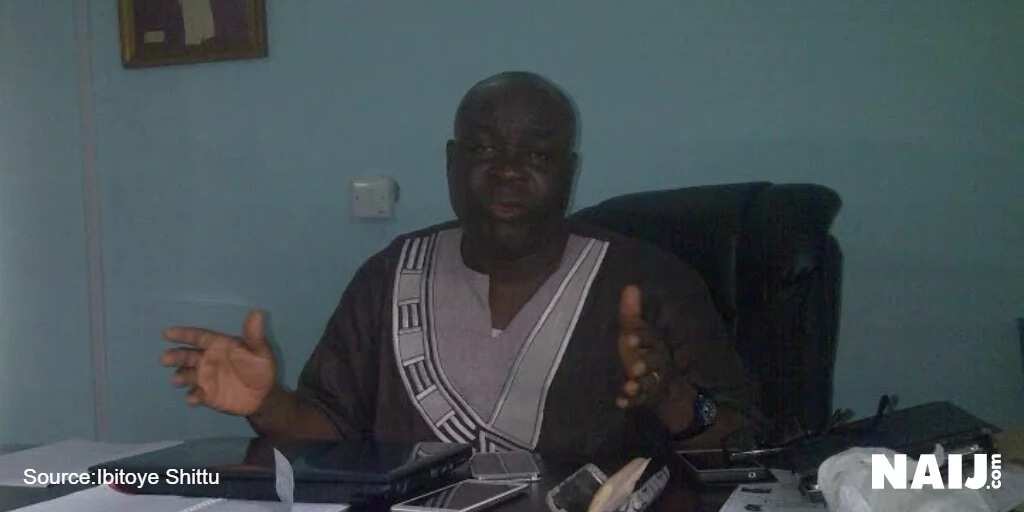 As an opposition in Kwara State, what has been the impact of PDP since 2015?
We are an opposition in this State and our intention is to make the best of it. Right now we had put some machineries in place to be effective. For instance we organise a radio program that is always making the current administration to shiver. They wanted to stop it but haven't been able successful in their attempts. Our activities is geared towards enlightening the people of Kwara State. It is even glaring to the kid that politics here is dominated by one man. There is no proper democracy and it is a primitive way of running the affairs of the people.
Political activities is money laden and people that are controlling the system rely on raw cash. It takes another method to bring the populace out of money culture in politics. We have been able to create political consciousness through socialization of the people, we make them to be aware of how they are ruled. That is working very well.
For now we have been operating with one radio station, in about a month it will be increased to two or three. Before December 2016, we intend to have our own Newspaper medium domesticated to the struggle. We are really in a serious struggle for supremacy for supremacy in Kwara State. We are lucky that the environment is suitable now. People that have been deceived for long realise what is right or wrong.
Can you rate Muhammadu Buhari's performance so far as the President of Nigeria?
To me he was prepared to take over power but wasn't ready for governance. He doesn't understand the nitty-gritty of a proper political system. Where is the change document? I didn't say that an economy that has been basterdised over three decades should be fixed by Buhari .
I am judging him on the near absence of policies that can provide hope or road map to where he should take this country to. We are operating without policy. Even the anti corruption war that he is fighting isn't about just imprisonment of personalities.
This government doesn't have a clue on what they want to do, therefore we don't have any document of assessment. Whether they have taken us from level one to two, we aren't aware. We don't have any document to access them. When Buhari shed tears after losing the Presidential election in 2011, I was touched because I felt he was so loaded and prepared to take the nation to the Promise Land. One year into his regime, I asked again, why was the man shedding tears then? Where we are going to in this country is still a riddle.
Don't get me wrong, the man didn't spoil the whole thing. I don't really have a clue as to where he is taking us to. It appears to be a hopeless situation. Nobody was elected with the calibre of people he assembled to be part of Government. One might have thought he should have settled for young and vibrant ideas and not the tired minds. The whole process appears hopeless.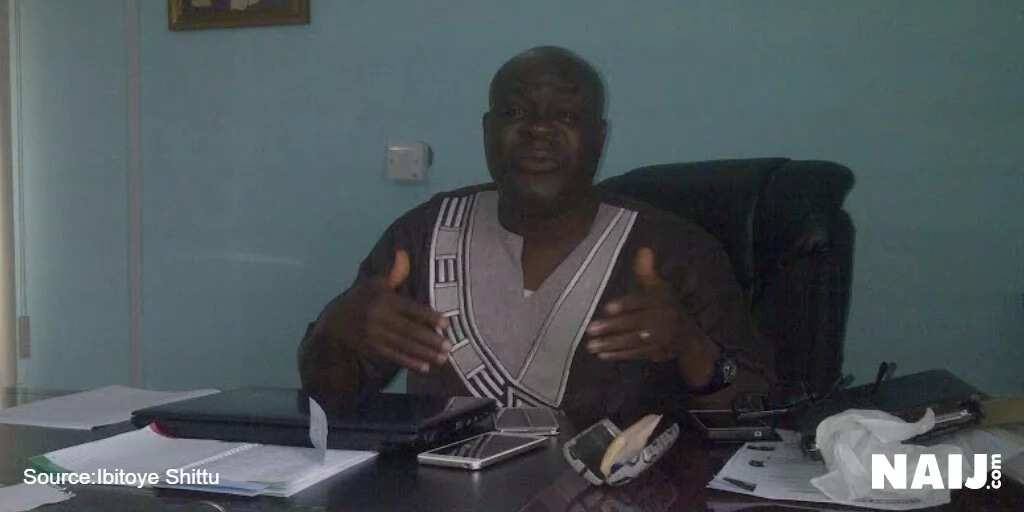 The economy has been in serious recession for some time. As an expert what do you think went wrong?
We have a government that is misplacing priorities. If I was at the helms of affairs whether at the Federal or State level, my major concern will be centred on empowerment of the people and developing the human capital. That should be the major focus of an economy in recession.
How do you empower the Citizens so that they will leave the streets for factories and exploitation of minerals? How many have we empowered to work? Agriculture should be the focus. Farmers should be encouraged to access loans. Instead of importing luxury cars, we should concentrate our efforts in making modern day tractors get to the rural areas.
Industrialisation should be encouraged too. When a government in recession is planning to renovate the airport and over head bridges, there is a big problem. We need innovations that can make people to work, whenever you go out and see young people engaged in vices, talents and resources are wasted.
Critics have the mindset that PDP is in oblivion in Kwara State. What are the structures and plans put in place by the party to be a force to be reckoned with?
If this party is in the wilderness in Kwara, the state government won't be jittery in respect to our weekly program. At a time like this, our duty is to make sure that the rulers are accountable to the ruled. We are so effective that the government had to report us to the Police for incitement.
Can they come out and say we are in oblivion? Ours is to criticise them and offer solutions to what isn't properly done. I don't believe in violence in opposition politics. We have conducted ourselves in a mature manner and carried out our activities the way it should be. At the national level, we have some challenges. It isn't unusual.
We were in power for 16 years. During that time it wasn't democracy that knitted the party together, it was governmental authority. Internal democracy is now practised in the party and the men are just learning the new structure. I can assure you that within the next 12 months we will overcome the problems and be a strong force. We will have a vibrant party, capable of running a robust internal democracy.
The factional Chairman of the PDP Senator Ali Modu Sheriff has vowed not to recognise the Ahmed Makarfi led National Caretaker Committee terming it as an illegal body. What do you think?
The court of law hasn't pronounced Caretaker illegal. There has been  some many conflicting judgements all over. It is only the Court of Appeal that can make pronouncement to the effect. Ali Modu Sherif has been told not to parade himself as the National Chairman of PDP. It was a convention that made Makarfi the Caretaker.
The convention is the highest decision making body in our party. Three months was given to Makarfi in July and was recently extended for another one year. I can't explain how Sherif was elected as the Supremo of PDP.
In the midst of the ongoing economic crisis in Nigeria, rumours had emanated that top officials of the PDP have called on President Buhari to throw in the towel. How true is this?
You are just informing me that our party hierarchy have called for the resignation of Buhari as the President of Nigeria. If they have called for that it is a matter of party opinion. I don't believe when there are challenges in the country the President should chicken out. He should carry his cross and face the challenges ahead of him. If PDP calls for this it shows the enormous problems we have, probably those who want this have the mind of showing the whole world the failure of the present dispensation. However, I don't think PMB will resign, I expect him to exhaust his tenure and probably seek re-election in 2019.
READ ALSO: Read what will happen as militants ignite more violent agitations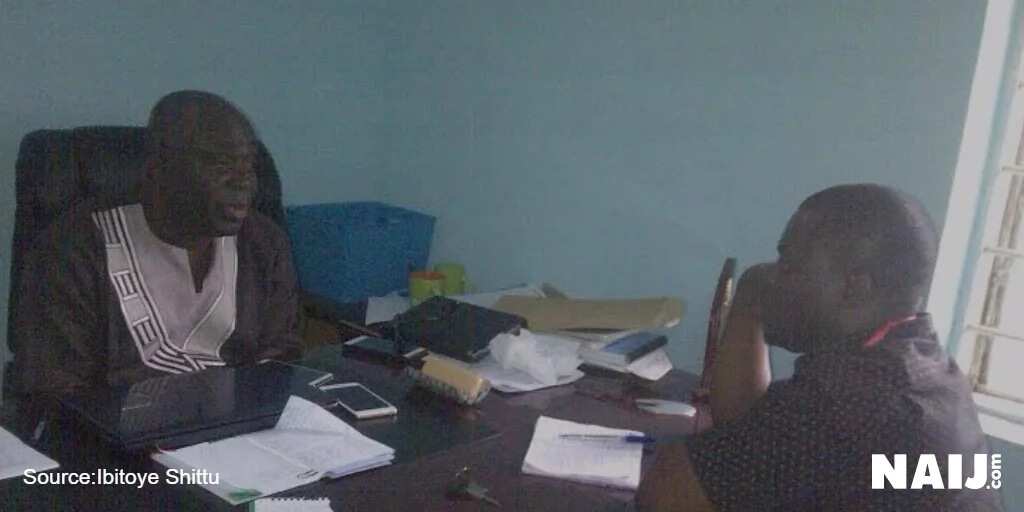 There has been insinuation from some sections of the media as regards dis unit in the ranks of the PDP.  As a peace loving man, do you think it is the best for the image of the party?
Disunity is a pest and can't help anybody. It is an absurd phenomena that shouldn't exist in the political system. It make news. If there is peace you can make plans. Even in Kwara State, we have dosages of disunity which has been well managed. Disunity isn't helping and that explains why we are going through reconciliatory meetings. By the special grace of God we shall overcome the monster.
Chibok Girls. Is it a reality or scam?
I won't join people that term it a scam. I think it is a reality because parents came out and revealed that their children were involved in the unfortunate incident. I don't expect someone who is sane to say his children is missing, some people came out to explain how they escaped and there are some video clips to prove that it is a reality. On the basis of what I have seen I don't think it is a scam. It is an unfortunate situation.
What can you say about the trouble going on in the Niger Delta?
It is part and parcel of Nigerian problem. We have to be very candid on it. When the late Umar Yaradua was in power, he granted them Amnesty and for that period there was peace. Jonathan continued, there was peace. Initially, when the current regime came on board they said that they won't pay the Amnesty fee again, well that could be provocative.
Our politics is still devoid of merits. There is what is known Pri Modial interests in Politics. Despite the decision of PMB to make a u-turn on his earlier stance, there is still crisis in the Niger-Delta region. There is more to it I must confess. Let me make reference to the pattern of voting in the 2015 Presidential election.
Virtually all the Northern States went against Jonathan. He was unable to pull 25% votes from that part of the country. He didn't make the grade in Bayelsa, Rivers and one or two South/South regions. Those are the key areas of these Niger-Delta people. Some of them might be interpreting the 2015 polls as an election that was against them. Why didn't you allow our own child run for second term? They might be aggrieved. The election reflected the serious diversity in Nigeria.
What are the plans by PDP to launch itself back to reckoning in the Nigerian political system?
PDP will bounce back, you can be rest assured of that. Within the next one year we hope to constitute a new executive to usher us to greater heights. The last one year has been used to re-strategize. The people that took over from us aren't doing well. They lack ideas and are very clueless as regards governance.
Except any other party just crop up and overtake the PDP we remain the next alternative after the failure of APC. I'm sure they will fail because they aren't united. We have never had it so bad in this country like what we are currently going through.
The Executive, Legislature and even the Judiciary has been tainted by them. We have a National Assembly that isn't credible, the Executive is too slow and clueless. Our future is being worked for us by some benevolent spirits. We are taking over in 2019.
The trial of Senate President Bukola Saraki has been trending for a long time. What do you think might be the end result?
It has been long overdue. I wrote not less than five petitions against Saraki when he was the Governor of Kwara State to the EFCC and ICPC. He had a way of getting himself off the hook during the last three regimes. Now that Buhari is there, he has been able to make him face the Courts on two or three charges.
There is another allegation that has been levelled against 31 ex-Governors. Saraki is number one in the list. The good thing about this scrutinization process is to make politicians to be cautious and treat public money with trust. Some politicians view public fund as personal property. If the Senate President could be properly tried, convicted or freed. If he is not guilty, he can't be convicted.
Are you insinuating that Saraki is guilty of the allegations levelle against him?
How will I get to know? He is going though the process. It is for the Court to pronounce him guilty or not guilty. Let him be prosecuted and go through the normal court process. If he is exonerated or guilty, good for him.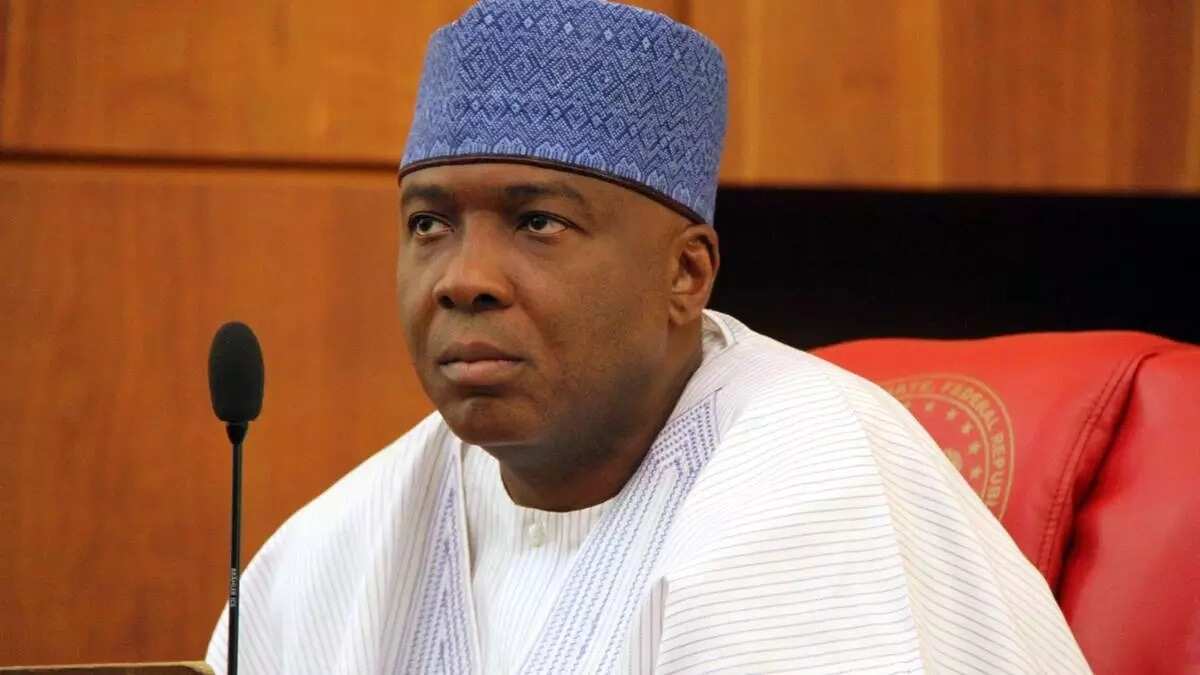 You were one of those who wrote petitions against Saraki when he was the Executive Governor of Kwara State. Can you elucidate more on that?
I wrote several petitions on the ways he governed Kwara State as regards meddling with Local Government and Universal Basic Education funds. Illegal deductions of Local Government allocations and selling of public properties are also some of the allegations levelled against him. My petitions is one of the basis for his trial.
READ ALSO: Free education for the Nigerian child
Government didn't have the will to prosecute him earlier than now. We have always told the whole world  that Senator Bukola Saraki is a corrupt leader. We haven't stopped speaking for what is right. It is just unfortunate that the system spared him till this time.
Luckily, Buhari is better than other people that tried to hide his dirty linen and now he is being prosecuted. We are not saying he stole but we have alleged. It is left for the appropriate institutions to thoroughly carry out their investigation and be truthful in their judgements.
What will you like to be remembered for as Chairman of  PDP Kwara State chapter?
I want Kwara to be free. We have been in bondage for almost 40 years. Late Olusola Saraki was the kingpin of Kwara politics for a very long time. During that period, democracy wasn't allowed to grow. The application of democracy becomes autocratic when it is dominated by one man and one family. We fought seriously against such slavery.
When the father died, the son pretended to be the Messiah of another years of bondage which won't happen again in this great state. I'm leading the freedom fighters and I want to be remembered as somebody who played a huge role in the independence of Kwara from the Sarakis'.
Are you saying that the Senate President and his late father put Kwara State in a mess?
Olusola Saraki started controlling Kwara politics in the 70s' before passing the baton to his son Bukola. I can't just comprehend the fact that it has been a one man show all these hefty years. It is only in Kwara that such happens. Has it brought about development and progressiveness?
This is a state where the country know that we have a corrupt leadership. When Bukola was given the seat of Senate President about 15 charges was  levelled against him. Money laundering, embezzlement, looting and false declaration - all happened when he was the Governor of Kwara State. Is Kwara State not in bandage? If you see people like me fighting against such it is because I want a better future for the state.
Source: Legit.ng