- There were gun shots at the venue of the primary election of the All Progressives Congress (APC) in Ondo state today, September 3
- Men of the Nigerian Police and the Nigeria Security and Civil Defence Corps (NSCDC) clashed at the venue
- Delegates, party officials, and journalists scampered to safety during the melee at the APC primary election
There were sporadic gunshots at the venue of the primary election of the All Progressives Congress (APC) in Ondo state today, September 3.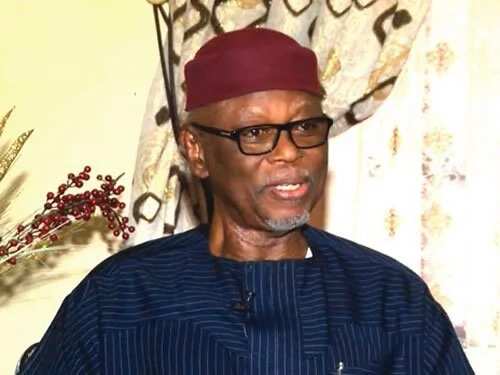 The gunshots were as a result of disagreements between men of the Nigerian Police and the NSCDC at the venue.
The Cable reports that the  the incident almost led to a disruption of the exercise which had been going on without any hitch.
READ ALSO: Ondo guber: 6 major contenders for APC governorship ticket (photos)
The report further stated that delegates, party officials, and journalists scampered to safety, while the security team at the venue surrounded the ballot boxes.
Normalcy was however restored when information on the real situation was communicated to all present at the venue.
There are about 3,000 delegates partaking in process., while 24 aspirants are vying for the ticket of the party.
The Ondo APC has been embroiled in crisis since the rumours circulated that the National leader of the party, Asiwaju Bola Tinubu endorsed one of the candidates.
On Thursday, August 18, warring members engaged each other in a gunfight at the APC secretariat in Akure, the Ondo state capital.
On Tuesday, August 30, fetish objects were placed in front of the party secretariat to prevent members from gaining access into the building.
Last week, there were rumours that the primary election of the party maybe held in a military barrack to prevent breakdown of law and order.
READ ALSO: Tension as Tinubu declares Ondo election 'must-win' for APC for this reason
The primary has rescheduled on two occasions. The governorship election will hold on Saturday, November 26.