- Former Lagos state governor, Tinubu says that the APC cannot afford to lose the search for a new governor in the upcoming Ondo election in November
- Tinubu's words are bound to kick up tension within the APC and also the main opposition PDP whose outgoing governor, Olusegun Mimiko is hopeful of keeping the party in power in the southwest state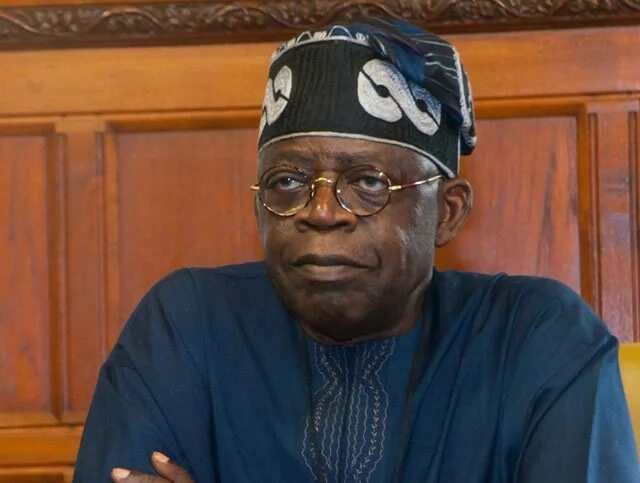 National leader of the All Progressives Congress (APC), Bola Ahmed Tinubu has kicked up the tension a notch in Ondo state ahead of the upcoming governorship election by declaring it a 'must-win' for the party.
READ ALSO: Edo election: Trouble as APC celebrates monarch who threatened voters
According to Daily Post, Tinubu said in a statement on Wednesday, August 31 that the APC has no other option than to win the state in order to take the state from the alleged autocratic grip of the Peoples Democratic Party (PDP) and return it to democratic rule.
He said that the people of the state are waiting for the APC to take over the reigns of leadership in the state and so the APC must not fail them.
The statement read in part: "The APC must win the coming election and restore democracy and the virtues of public service to the seat of governance in the state. This is what the people desire and deserve. They have waited patiently. Now is the time to answer their call. This is our duty as a party and as people who care about their fellow man.
"The APC must go into the governorship as united in focus and purpose. All else is secondary to this objective. The journey to reestablishing governance for the people and for posterity begins with the primary this Saturday.
"Our mission is too important and too humane to allow ourselves to be divided or sidetracked. We must remember what is truly at stake.
READ ALSO: Fast all in one -- UC Browser
"The process leading up to the primary has been robust and energetic. We have the good fortune of having numerous renown and able party members seek the nomination. This has led to keen competition. During such tight competition, tensions always mount and often-harsh things are spoken.
"But this back and forth, this committed dialogue, is an integral part of the democratic process. And it is this process that we have enshrined and shall cherish in this party."
Meanwhile, the governorship candidate of the PDP in the state, Eyitayo Jegede has dismissed claims that he is going to be Mimiko's lackey if elected.
Speaking with journalists in Lagos on Wednesday, Mr Jegede said, "At my level, at my age, I'm not a young man, I think it will also be insulting to say that you are somebody who is a lackey or you are somebody who is hushed."
Speaking further, he added; "I've seen that written about me on a number of occasions in the new media and I said that well, each person is entitled to his own opinion."