- The APC has tweeted quotes from ex-president, Goodluck Jonathan in bid to restore the confidence of Nigerians in the economy.
- The ruling party agrees with Jonathan that the current economic downturn is only a phase that will eventually pass away.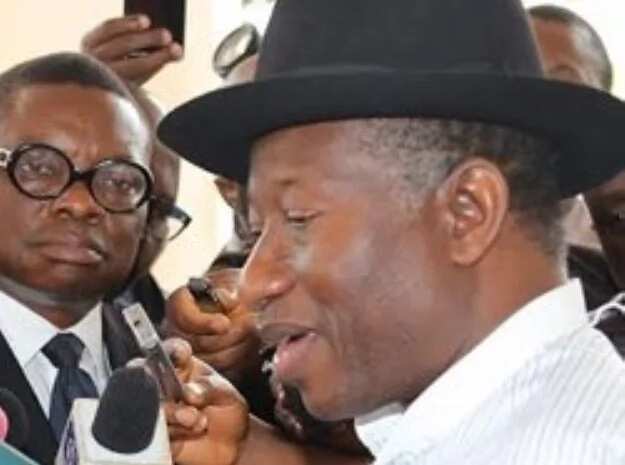 The All Progressives Congress (APC) has turned to former president Goodluck Jonathan in its bid to boost the dwindling confidence of Nigerians in the struggling economy.
READ ALSO: EXPOSED: Beneficiaries of $1.092b oil scam revealed, top Nigerians fingered
The party, on Monday, August 29, tweeted quotes from Jonathan as it aimed to get Nigerians to have faith in the economy which has seen the Naira fall from around 216 to 415 in the last 15 months and inflation go up to 16.5 per cent from a single digit mark in the last year among other negative economic indices.
The tweets are a rare occurrence given that the same handle is always used by the ruling party to fire corruption allegations and insults at the former president.
Jonathan had, on Sunday, August 28, stated at a public presentation of a book titled: 'The History of St. Stephen's Anglican Church, Otuoke' that the current harsh economic downturn was only a phase for Nigerians.
READ ALSO: Fast all in one -- UC Browser
Meanwhile,  a former secretary to the government of the federation, Chief Olu Falae has indicted Jonathan in a N100m campaign fund scam after tendering a weighty evidence.
In order to clear his name in the ongoing corruption-related charges against him, Chief Olu Falae has submitted to the Economic and Financial Crimes Commission (EFCC) an email correspondence between him and a former chairman of the PDP Board of Trustees, Chief Tony Anenih which mentioned Jonathan.