- Hundreds of IDPs have taken over the city of Maiduguri
- Displaced people say hunger and lack of basic amenities are killing them
Hundreds of Internally Displaced Persons (IDPs) who barricaded highways in Maiduguri, the Borno state capital to protest against hunger and thirst in their various camps have suspended their protest.
READ ALSO: Bring Back Our Girls group protest in front of presidential villa
The decision of the IDP to call off their protest came after the government disbanded its committee responsible for feeding the protesters.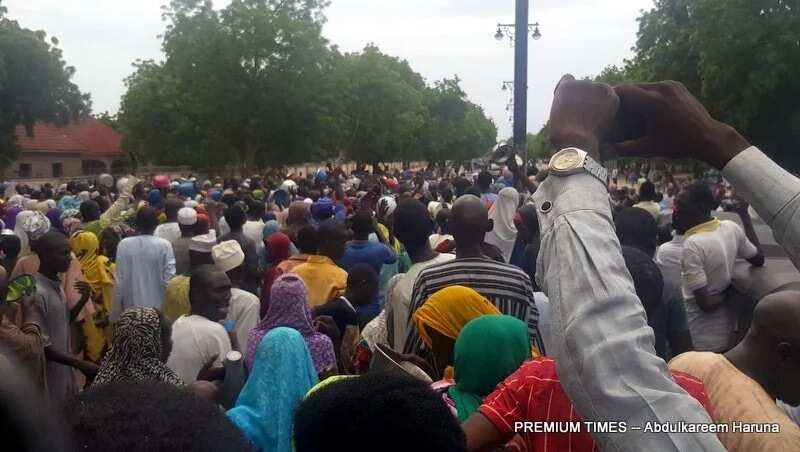 Recall that the IDPs who are majorly women and children blocked Maiduguri's major entrance road, creating a big traffic along the Kano-Maiduguri expressway on Thursday, August 25, over the poor feeding condition at athe camps
READ ALSO: Troops kill three Boko Haram insurgents, rescue 88
It was learnt that security outfits appeared helpless as the angry protesters refused to abandon the expressway.
A female IDP who was on hand to speak to journalist said: "We are not fighting but fighting for our survival. The foods are not being supplied, there is no water. No medication for our sick kids; we want food or they should send back to our villages," said an IDP who identified herself as Aisa from Marte.
"They don't allow us to go out to beg. We are kept like prisoner without food…."
About a week ago, the National Emergency Management Agency (NEMA) reunited more than 200 children affected by the Boko Haram insurgency with their parents.