BREAKING: Boko Haram leader Shekau fatally injured
- Boko Haram terrorist commander Abubakar Shekau has been fatally injured
- Shekau was reportedly injured following an air raid
- The air assault took place on Friday, August 19
Reports by the Nigerian Air Force suggests that Boko Haram terrorist commander, Abubakar Shekau has been fatally wounded.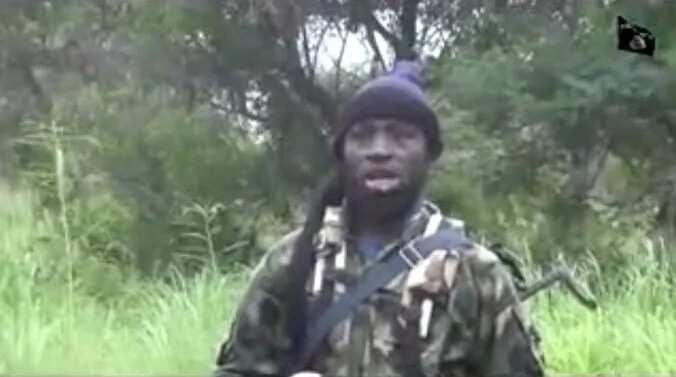 In what one could describe as the most unprecedented and spectacular air raid, the army has just confirmed that as a result of the interdiction efforts of the Nigerian Air Force (NAF), some key leaders of the Boko Haram terrorists have been killed while others were fatally wounded.
READ ALSO: Tension in Anambra: Police arrest 23 terrorists
According to a statement issued by the Army through its spokesman, Colonel Sani Kukasheka Usman, the air interdiction took place last week Friday, August 19, while the terrorists were performing Friday rituals at Taye village, Gombale general area within Sambisa forest, Borno state.
Those Boko Haram terrorists commanders confirmed dead include Abubakar Mubi, Malam Nuhu and Malam Hamman, amongst others.
"While their leader, so called "Abubakar Shekau", is believed to be fatally wounded on his shoulders. Several other terrorists were also wounded," the statement read in parts.
In the same vein, Air Marshal Sadiq Abubakar, the chief of air staff, has reported about a series of successful airstrikes against Boko Haram in the last few weeks.
Acording to Mr Abubakar, up to 300 militants were killed during airstrikes in Borno state this Friday.
The air marshal announced the news after commissioning the borehole and hospital construction built by the Nigeria air force to address the health crisis afflicting the Bama internally displaced persons (IDP) camp.
Source: Legit.ng