- Mambilla power station could add about 3,000 megawatts
- Fashola says this should be possible when the project is completed
- Power minister reveals that power generation rose between November 2015 and February this year
Babatunde Raji Fashola, minister of power, works and housing explained that the Mambilla power station in Taraba state has the capacity of adding 3000MW of electricity to the national grid when finished.
READ ALSO: Suspected vandal of power installation dies of electrocution
Fashola revealed this when he spoke a few days ago during a conference of the National Association of Energy Correspondents.
After seeking permission to speak on another subject area aside the topic of the programme which was, 'Gas To Power: Challenges and Opportunities', the former Lagos state governor observed that though gas is a main source of energy, not just gas will be enough for the target of  "Incremental Power" under the Roadmap for Change strategy of the power ministry.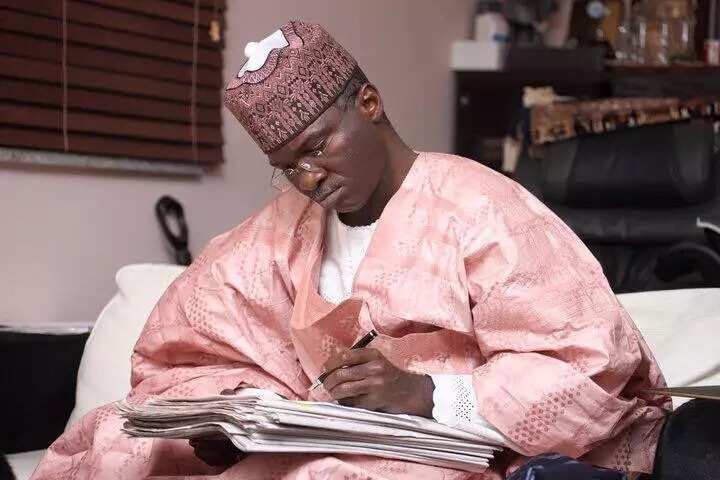 "Mambila Power Station, for example, is likely to be our most defining in the road to incremental power. Situated in Taraba state, it will potentially add 3000MW to the grid and yet this is a Hydro-Electric project, not gas." The minister noted.
While describing the Roadmap as efficient, Fashola said: "It is a process driven road map that focuses on the problems and seeks to solve them in a pragmatic way.
"In the short period between when we started work in November 2015 and February of this year, our generating capacity rose to 5,074 MW, the highest we have ever generated as a nation."
READ ALSO: Man poisons neighbour with insecticide over NEPA bill
In his words, he said, the upward movement would not have stopped if not for the destruction of the Forcado pipeline and other pipeline, thereby resulting to a big fall by over 2000 MW.
The minister stated that the government was not out to make plegdes based on the number of mega watts it will provide at a particular time as was a feature of past administrations which never was achievable. He however said efforst were beinbg made on a daily basis to pursue a headlong solution to achieve an increase, stable and uninterrupted  power supply to the citizens.
Fashola explained why past administrations did not succeed, saying: "the reality is that we have had a government -driven monopoly of power dating back to 1950 when it was known as the Electricity Corporation of Nigeria (ECN) to National Electricity Power Authority of Nigeria (NEPA) and later Power Holding Company of Nigeria (PHCN) up to November 2013.
"In those 63 years, between 1950 and 2013, do you know what our maximum generation was? 4000MW."
Furthermore he spoke on the diversification of ways of generating electricity as the core part of the total action.
"The ministry has recently publicised our Energy Mix, and coal forms a large part of our target fuel source. On this note, I am pleased to say that the Nigerian Bulk Electricity Trading Plc (NBET) is working on a suitable tariff for coal-to-power that that will form the basis of a Power Purchase Agreement (PPA).
"Solar and other renewable energies will also play a major role in our roadmap to incremental power. We have recently signed 14 PPAs for the delivery of 1,125MW of solar power.
"Other renewable energy projects, such as the 10MW wind plant in Katsina, are also in various stages of completion."  The minister concluded.
Vice president Yemi Osinbajo on Thursday, August 18 welcomed a loan of $100 million from the government of India to improve Nigeria's power sector.