PSC: 110,469 applicants shortlisted for police recruitment
- Nigerians numbering 110,469 have been shortlisted for the nationwide recruitment of the Nigerian Police Force (NPF)
- The aptitude tests for the applicants will commence on Monday, August 22
- It will be held in all the states of the federation and the Federal Capital Territory, Abuja
The Police Service Commission (PSC) has announced that 110,469 applicants have been shortlisted in the recently embarked nationwide police recruitment.
The PSC Chairman, Chief Mike Okiro, who addressed journalists yesterday, August 19 in Abuja, said all the categories of applicants shortlisted for recruitment into the police would write the examination at designated schools in their states.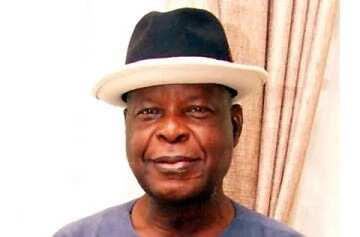 READ ALSO: Trouble looms in Nigeria Police Force over lopsided postings
He gave the breakdown of the applicants as:
Cadet Assistant Superintendent of Police – 22,454 – made up of 10,290 for general duties and 12,164 specialists;
Cadet Inspectors – 24,456 – made up of 11,639 for general duties and 12, 817 for specialists and
Constables – 63,559 – comprising 40,492 for general duties and 23,067 for specialists.
He informed the journalists that  state governors had been asked to place advertisements on radio and television to inform their citizens about the examination and the venue.
According to him, 115 applicants were arrested for breaches ranging from document forgery to impersonation and others.
Those found wanting have since been handed over to the police for investigation and prosecution.
He also said some candidates were screened out of the exercise for being over-age, falsifying or forging documents, tattoo marks, and having physical deformities, among other issues.
Okiro also debunked rumours that he was under pressure to favour some candidates, adding that the PSC adhered strictly to laid down requirements.
"The commission adhered strictly to the requirements in terms of qualifications and physical features. Many applicants who failed to meet these requirements were dropped.
"The screening exercise will start on Monday with the aptitude test for Cadet ASPs for both general duty and specialists. On Tuesday, it will be the turn of Cadet Inspectors, also for both general duty and specialists. The Constables from both cadres will take their turn on Wednesday," he said.
READ ALSO: Names of 7 new police Deputy Inspectors-General announced!
He also said results of the paper tests would be out within a few days, assuring that no one would see the questions until the exams day.
He warned state coordinators against compromising the exercise, warning that they would be held responsible for any breach of the rules.
Last month, the PSC approved the promotion of 18 new Assistant Inspectors General of Police (AIGs) and 37 new Commissioners of Police (CPs).
The new promotions were annouced a week after the acting Inspector General of Police (IGP), Ibrahim Idris promised that the police would soon review cases of its personnel eyeing elevation to new ranks.
The IGP made the statement while speaking to journalists on Friday, July 8 at the Government House, Minna, after paying a courtesy visit on Governor Abubakar Bello of Niger state.
Source: Legit.ng